ISO-image is an informal term for a disk image that contains the ISO 9660 file system.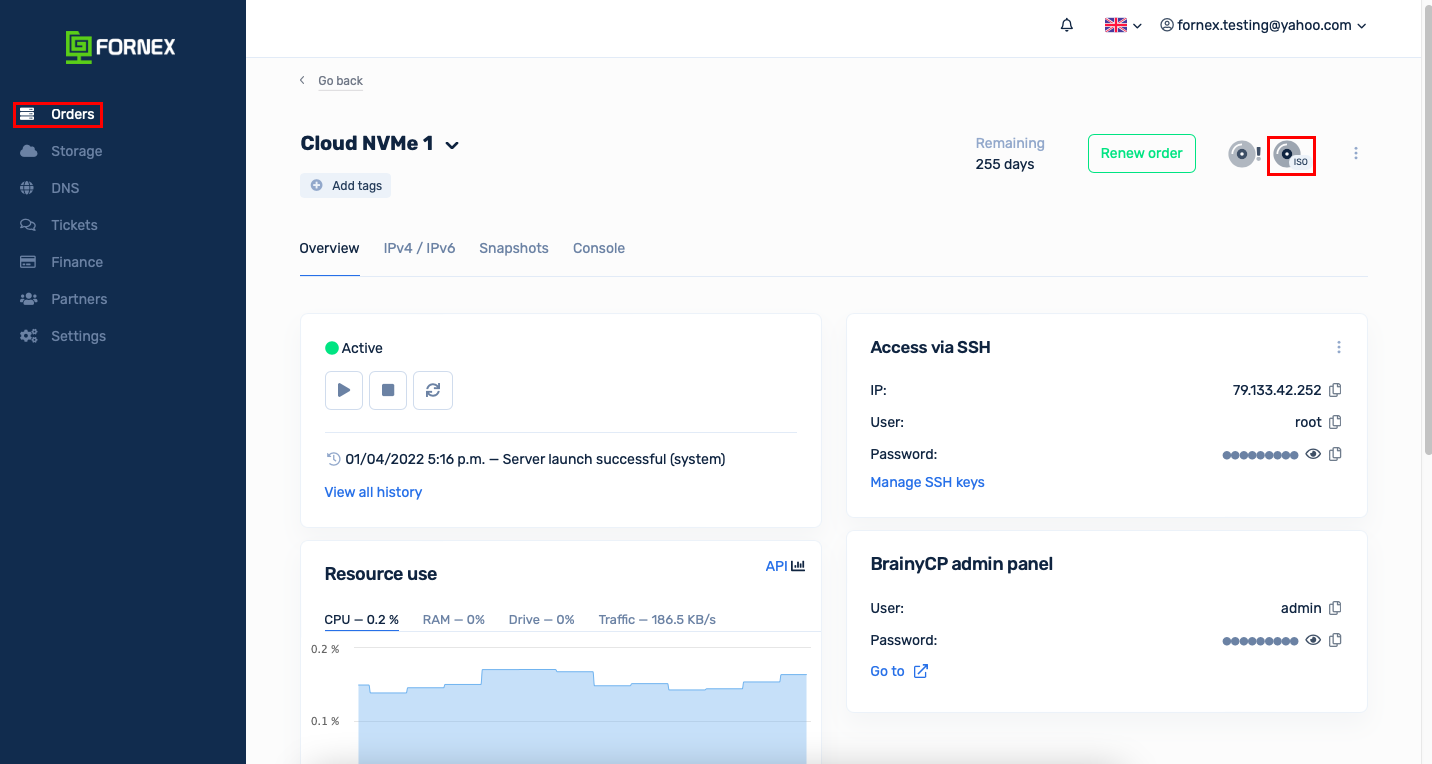 Under «Mount ISO» you have the option to mount ISO images which are provided in the dropdown list, or Upload your own image by clicking the appropriate button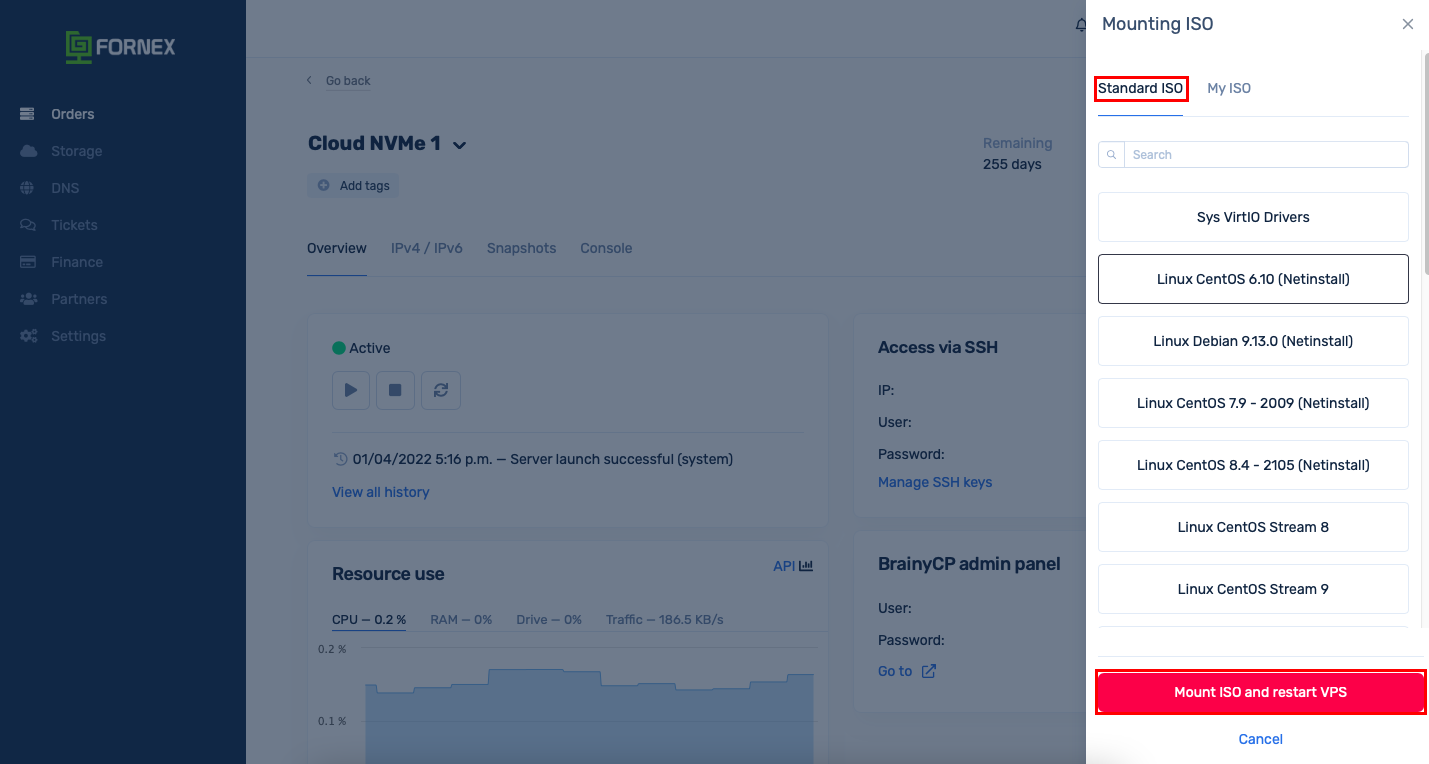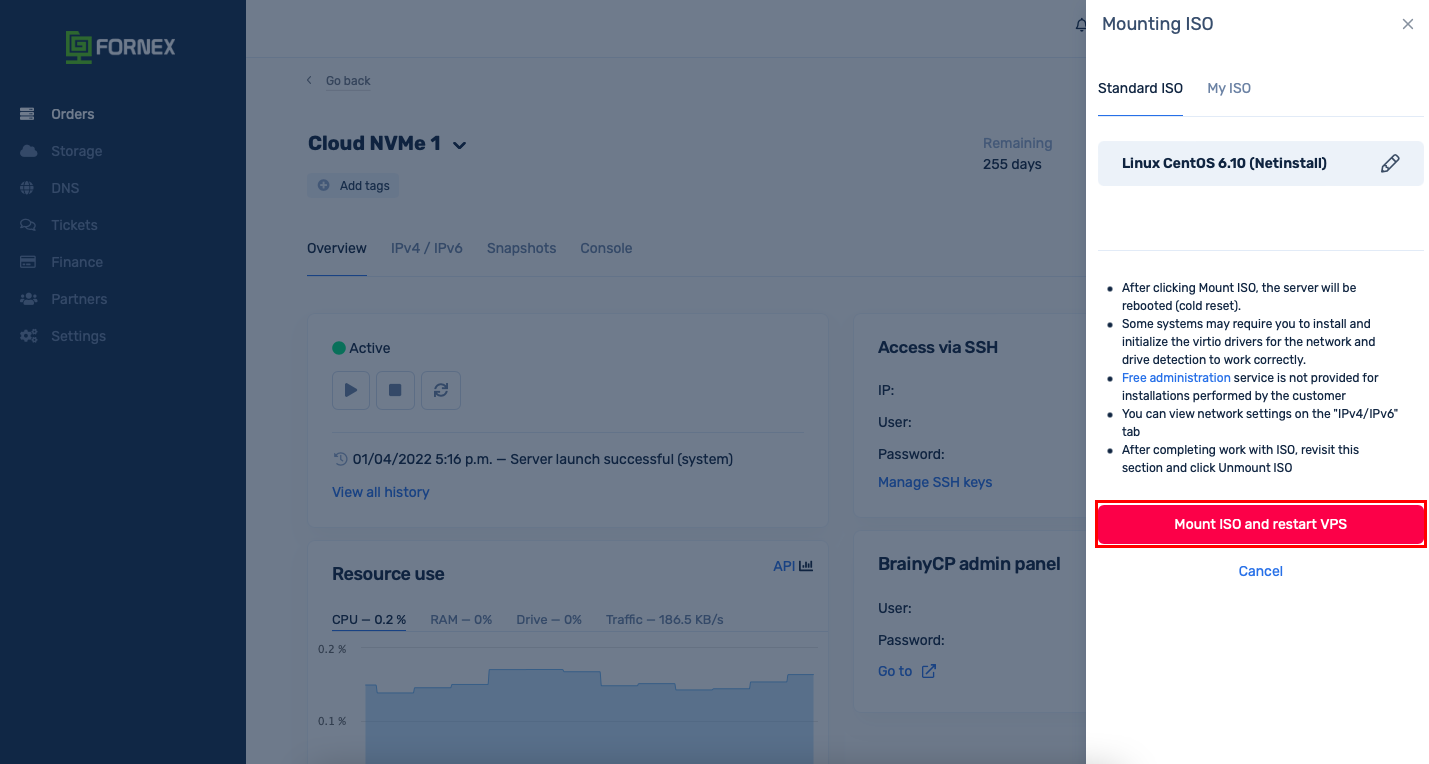 Please note:
After clicking «Mount ISO» the server will reboot (cold reset);
Some systems may require the installation and initialization of virtio drivers in order for the network and disk detection to work correctly;
The Free administration service is not available for client installations;
You can see the network settings under «IPv4/IPv6»;
When you are done with the image you will need to go back into that section and click on «Unmount ISO».
---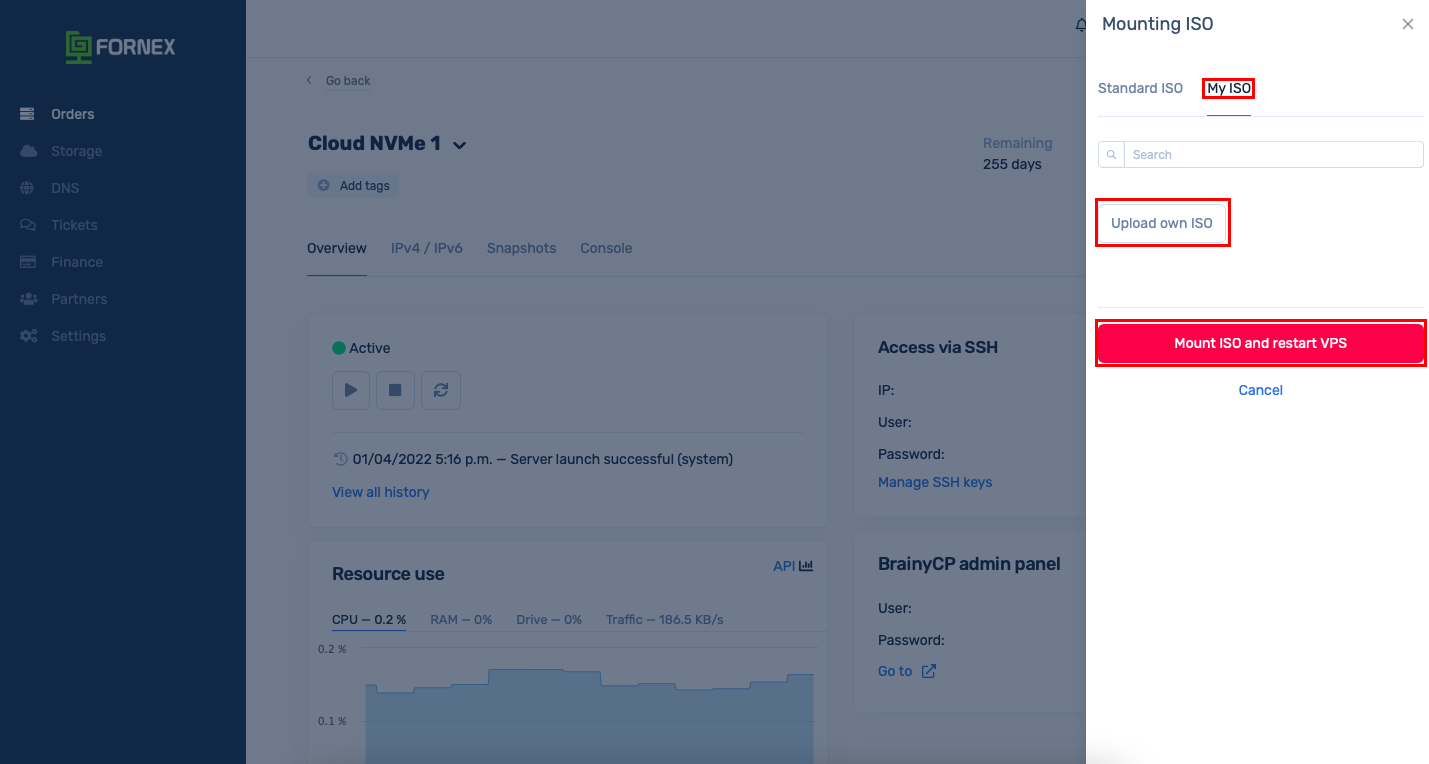 You may Download and install any x86_64 images, but in this case we:

do not support them;
do not debug them;
do not install;
we do not guarantee that such installations will work.
Important: Installing Windows Server OS is only possible from our images, due to: license agreement.
---
If you have any questions or suggestions, you can always contact our support via ticket system.