Hestia CP - this is one of the most popular, simple and convenient panels for managing sites, with its help you can add new sites, work with mail and databases, Cron, updates, file manager, the ability to add SSL .

By default, the Hestia ** control panel only backs up locally.
In order to store data on a remote server, Hestia supports backups to an external FTP server**.
To configure this type of storage, go to Top Menu Server Settings → Configure → Backups.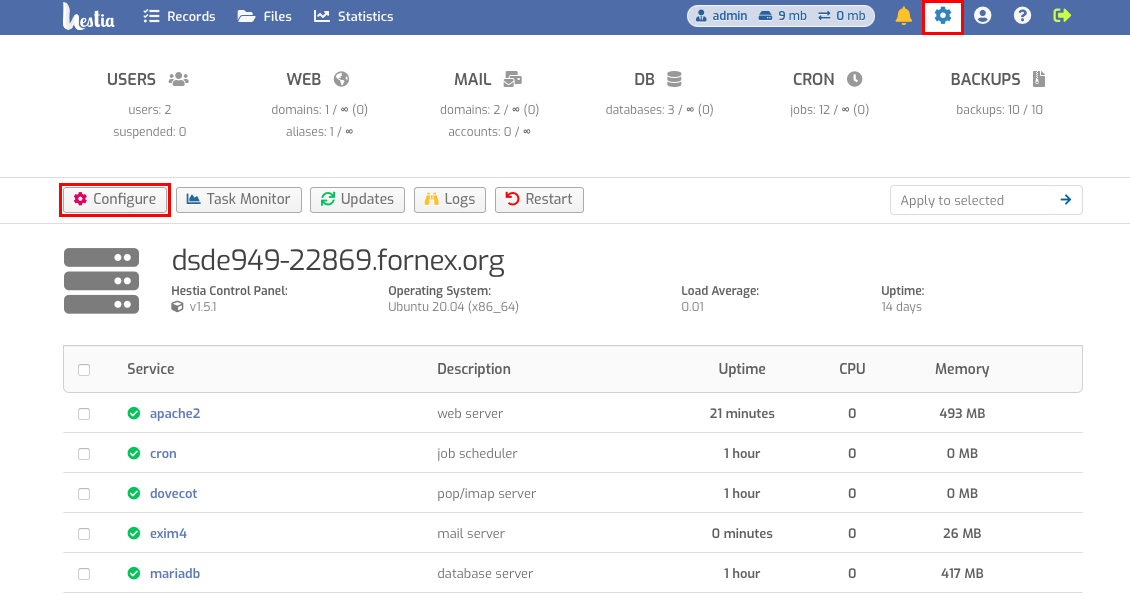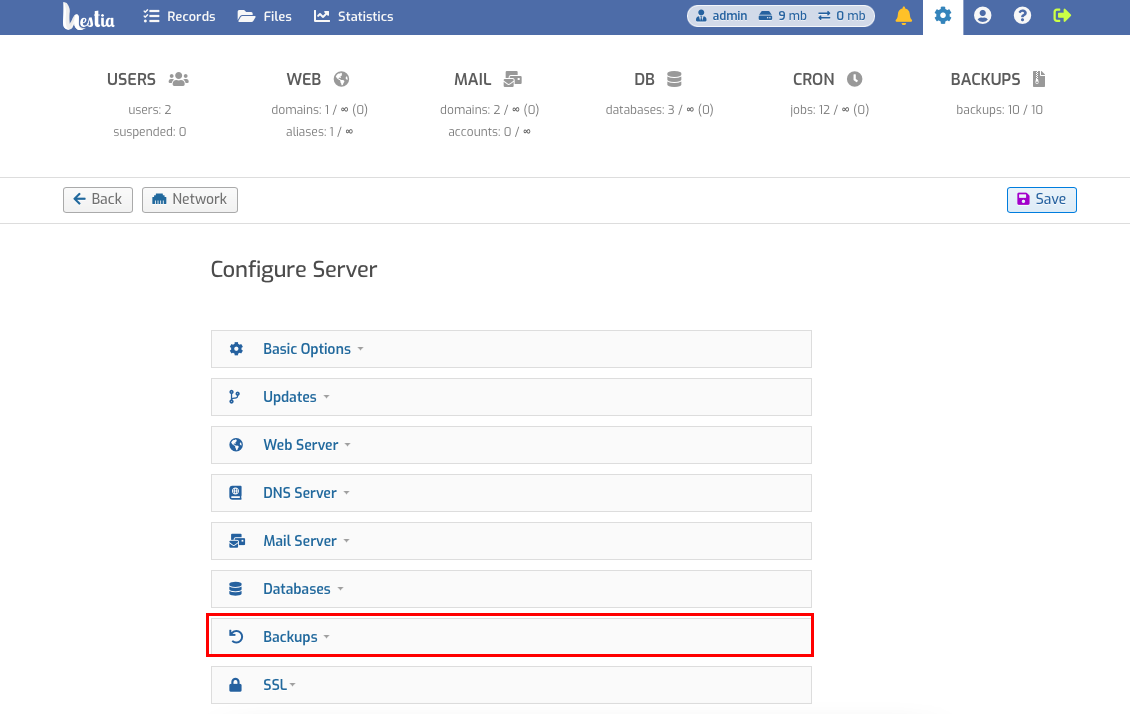 Go to the menu and open the Remote Backup tab and fill in all the fields:
"Protocol" - choose protocol configured on your backup server - ftp or sftp (ftp by default).
"Host" - ftp server address.
"Port" - port of ftp server.
"Username" - ftp server username.
"Password" - user password.
"Directory" - specify address of the folder where to save server backups (specify the address from the server root, for example as in Vesta /home/backup/).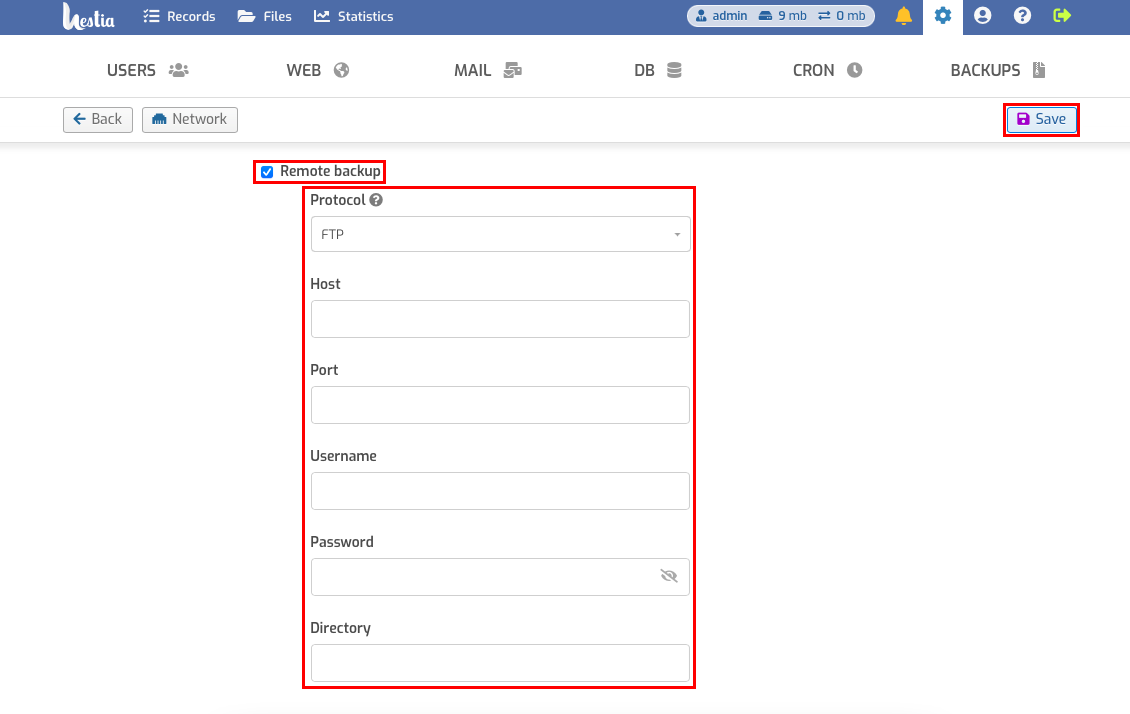 Click the Save button.
The backup is initially done on the local server, and only then is it backed up to the remote server via FTP.
---
There is also a tab for Local backup storage settings.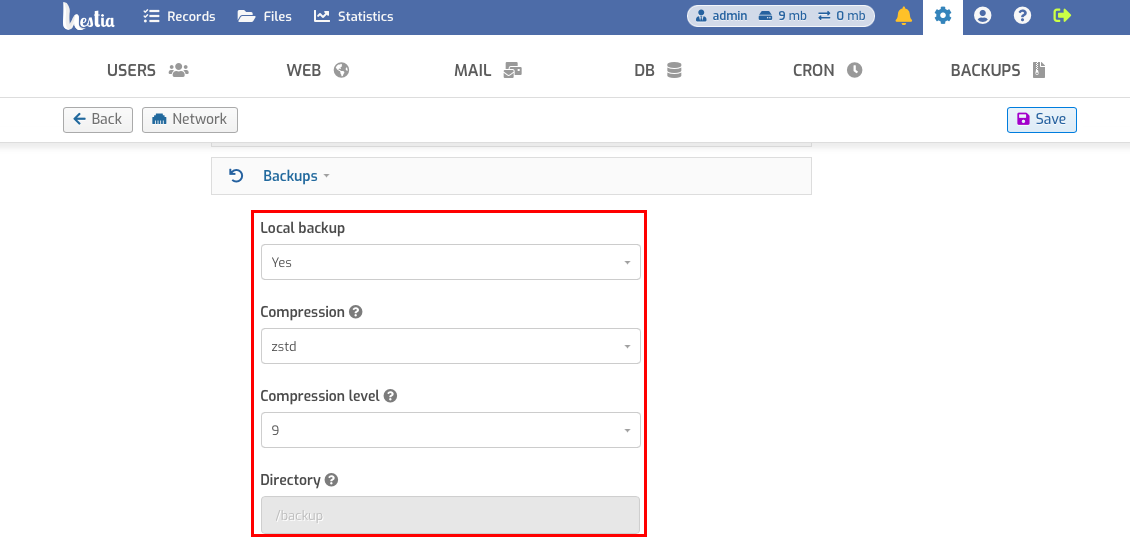 The absolute path for data backups in Hestia is /backup
It's listed in the control panel exactly the same way /backup.
---
Now we need to set up an automatic backup system.
Go to CRON.
Find the line sudo /usr/local/hestia/bin/v-backup-users and click Edit.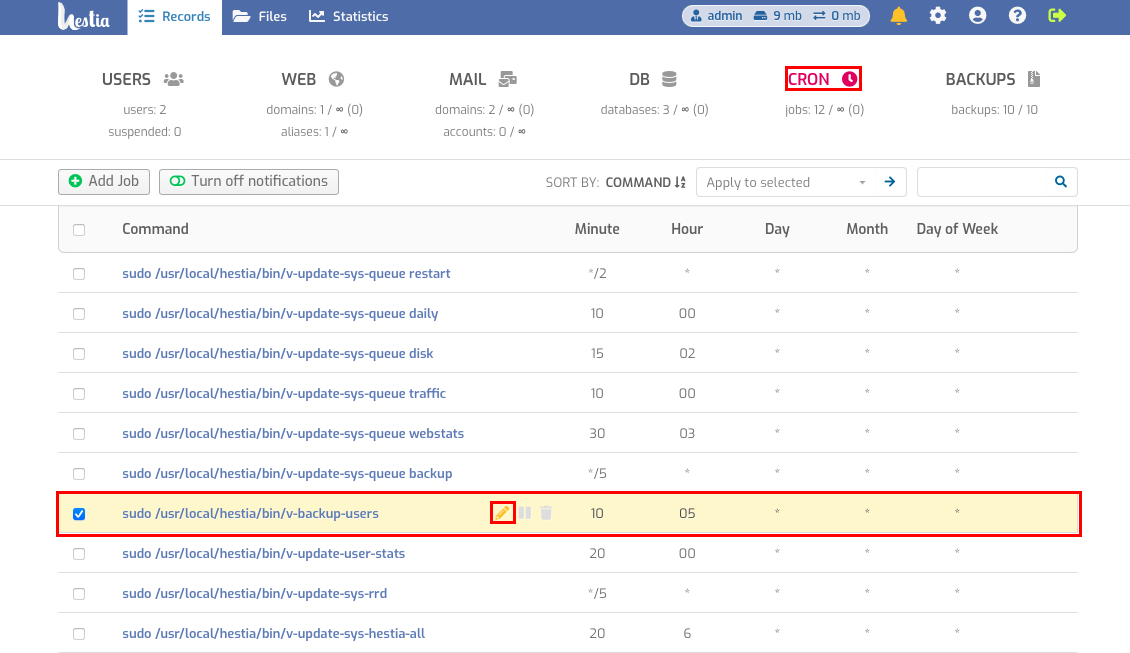 Now let's set up the frequency of the automatic backup.
We recommend backing up at night. Creating a backup increases the load on the server, which may cause sites to open with delays.
You can adjust the frequency in the highlighted table.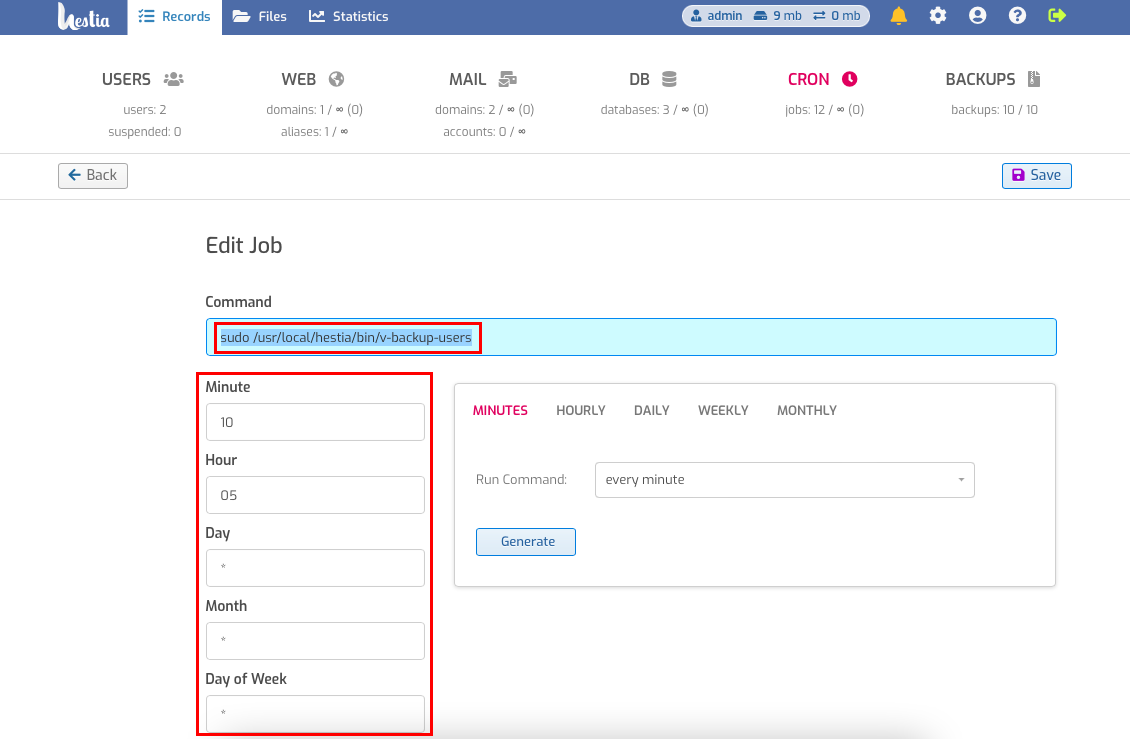 Next, click Save button.
---
If you have any configuration difficulties or have any additional questions, you can always contact our support team via ticket system.