After placing an order for Virtual Hosting, you will be prompted to perform the initial setup using our Billing service.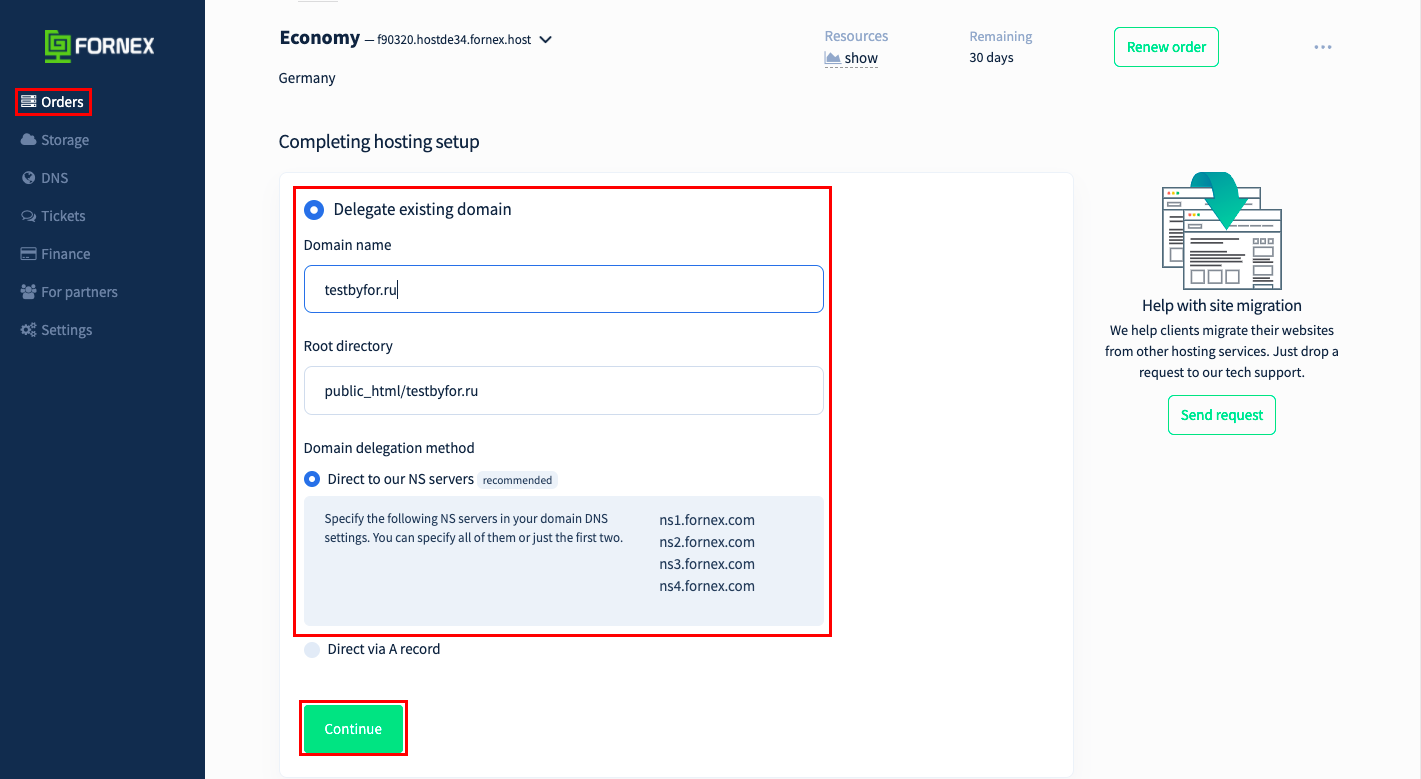 Specify Domain Name, then it will be added to the root directory, in the ~/public_html/ folder.
Select the method of delegation:
You can perform domain delegation with A-record.
We recommend delegating your domain to our DNS servers, set the corresponding checkbox.
After that will immediately add DKIM and SPF records for your domain.
Also a certificate from Let's Encrypt will be generated and automatically installed for your domain.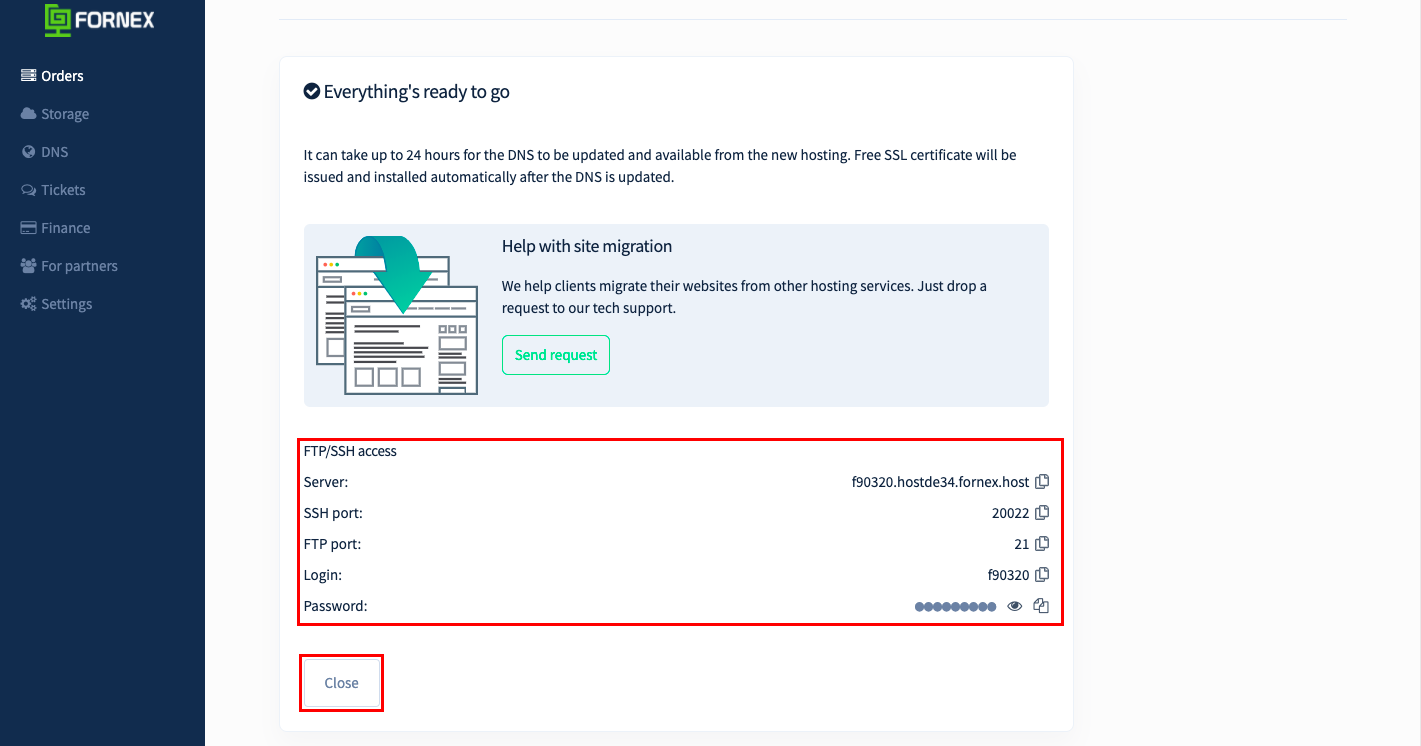 Changes on root DNS can take anywhere from 15 minutes to 24h.
After the initial setup, a FTP account and a MySQL database will be created.
You will be able to perform additional actions with your order directly from the management section of your order.
More information can be found here.
---
If you have difficulties in setting up or have any additional questions, you can always contact our support team via ticket system.