You may encounter certain limitations in your Virtual Hosting service, such as a disk space limit.
If you upload new files to the server, the amount of disk space occupied by your site will increase and may reach the allocated limit.
In this case, the site may have problems which can be solved either by migration to a higher tariff or by cleaning the used disk space.
The cPanel control panel allows you to monitor the size of available disk space under "Files → Disk space occupied ".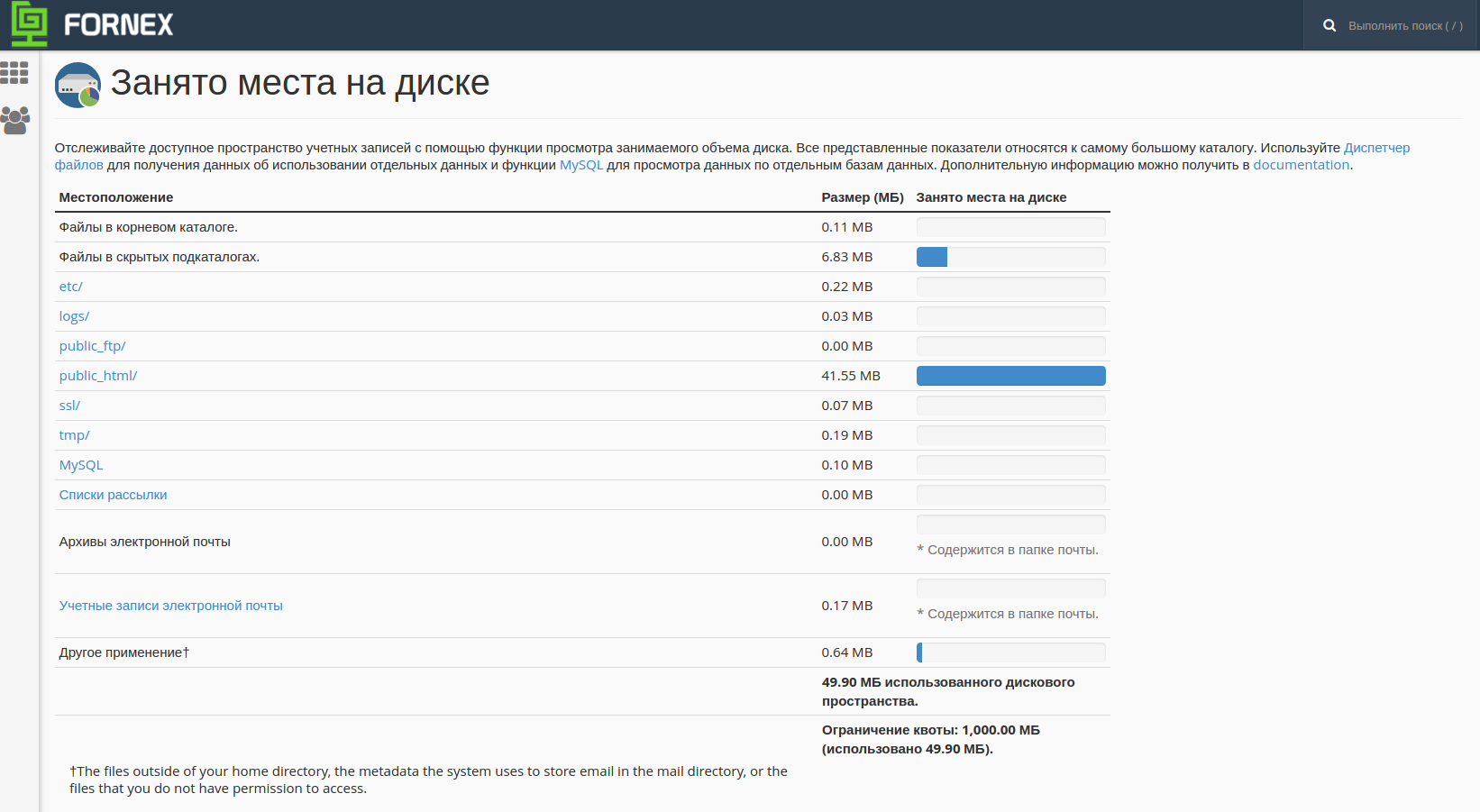 If disk space is taken up by files that are not used by your site, you can simply delete them
You can delete unused files using File Manager in the cPanel, or by connecting to your account via FTP.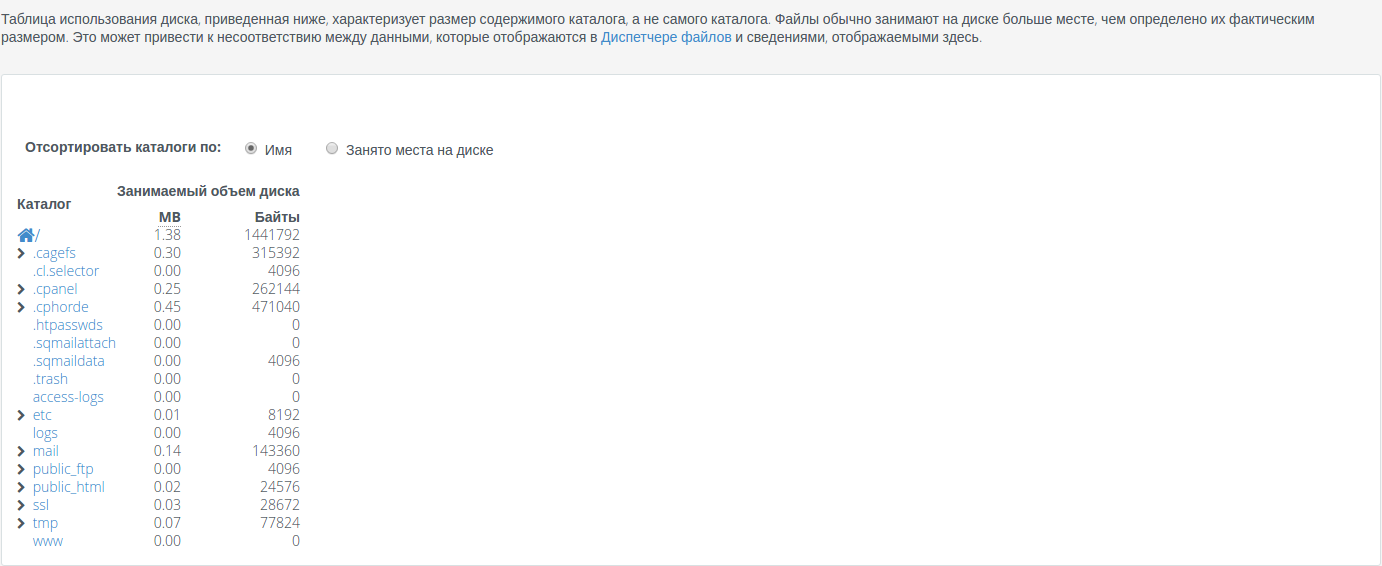 In the second section, you can choose how to sort the directories: "by name "* or "occupied disk space "**
By default, directories are sorted alphabetically, with hidden files displayed first. If you choose the second type of sorting: the heaviest directory will be displayed first, and the "lightest" directory will be displayed last.