When ordering a Virtual Server, you have the ability to make changes to it directly through Billing:
«Overview»
This section can be conditionally divided into parts: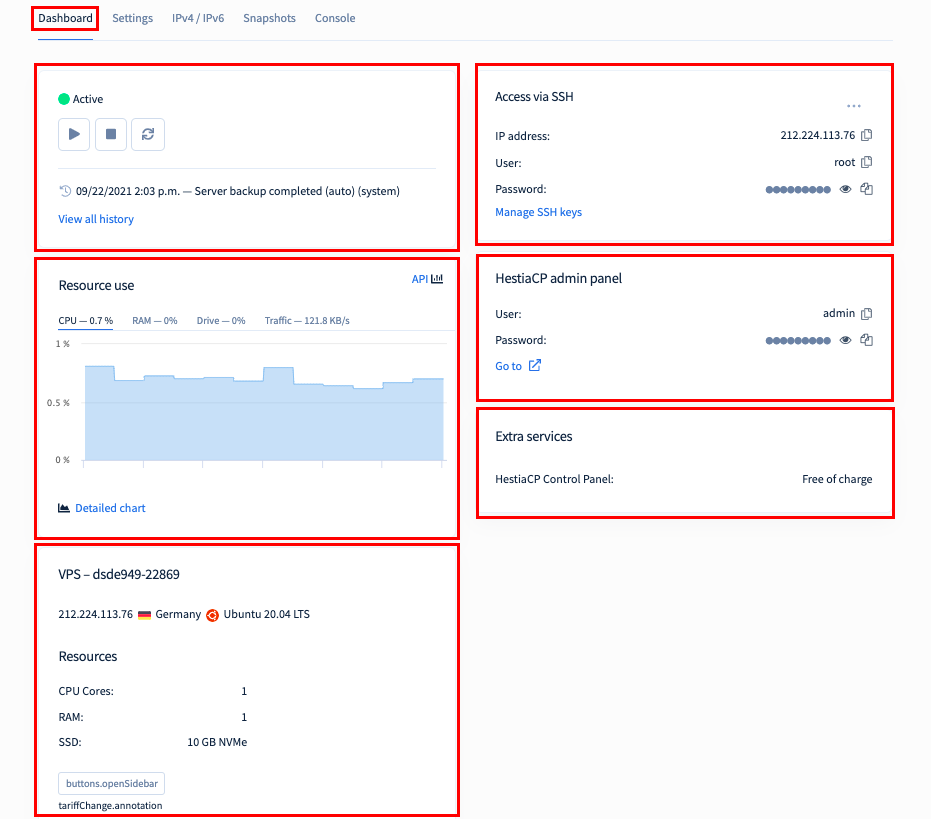 ---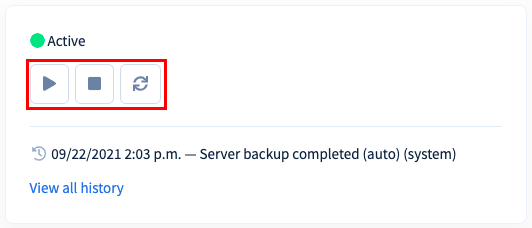 VPS Management.
This menu displays all of your basic ordering activities performed in Billing.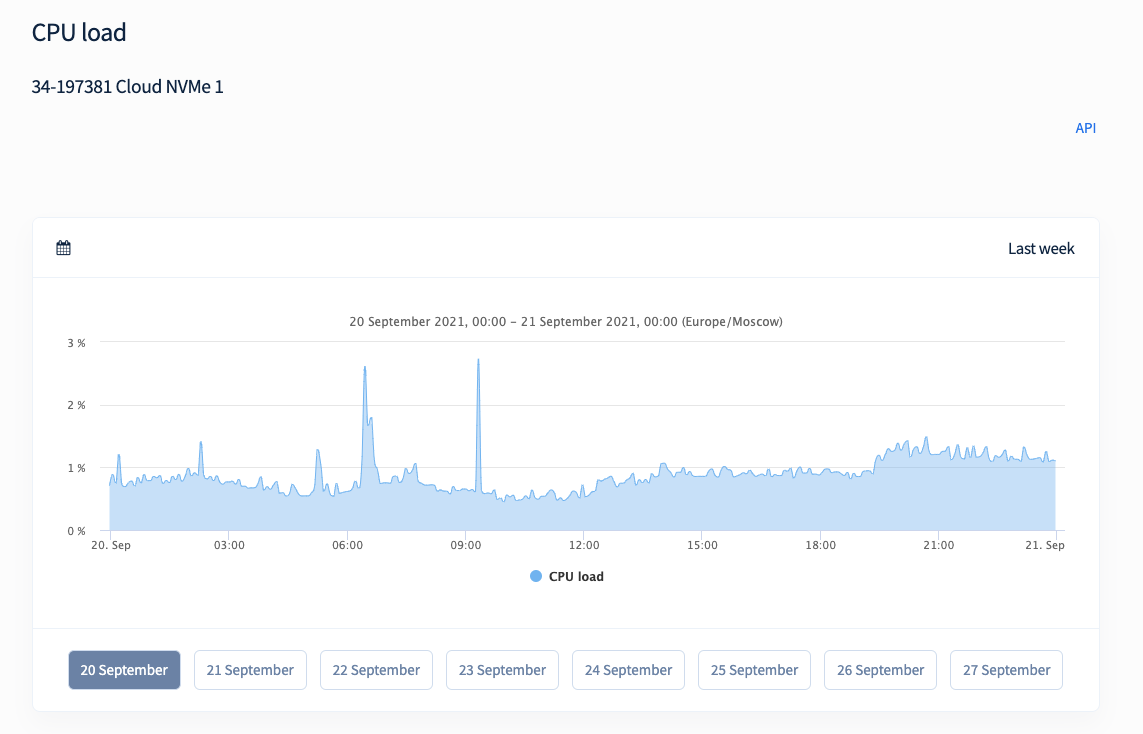 Information about the resources consumed by your order (information is updated every 15 minutes).
In this menu you can view the detailed resource consumption of your projects.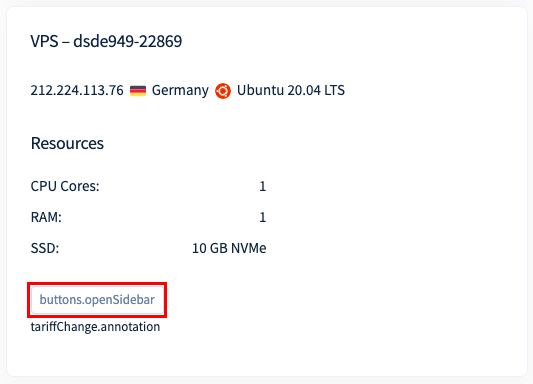 Your server information and the «Change plan» button.

How to switch to a new plan can be found in detail here.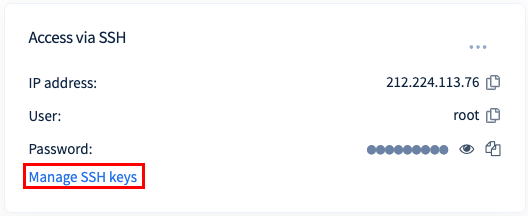 SSH Accesses.

In this menu you can add SSH keys for your server to connect to it without entering a password;
How to generate keys and add them to a virtual server can be found here.


Information about your services.

The «Extend Order» button.
To do this, select the order you are going to extend and the period for which you are going to extend it, then click «Pay».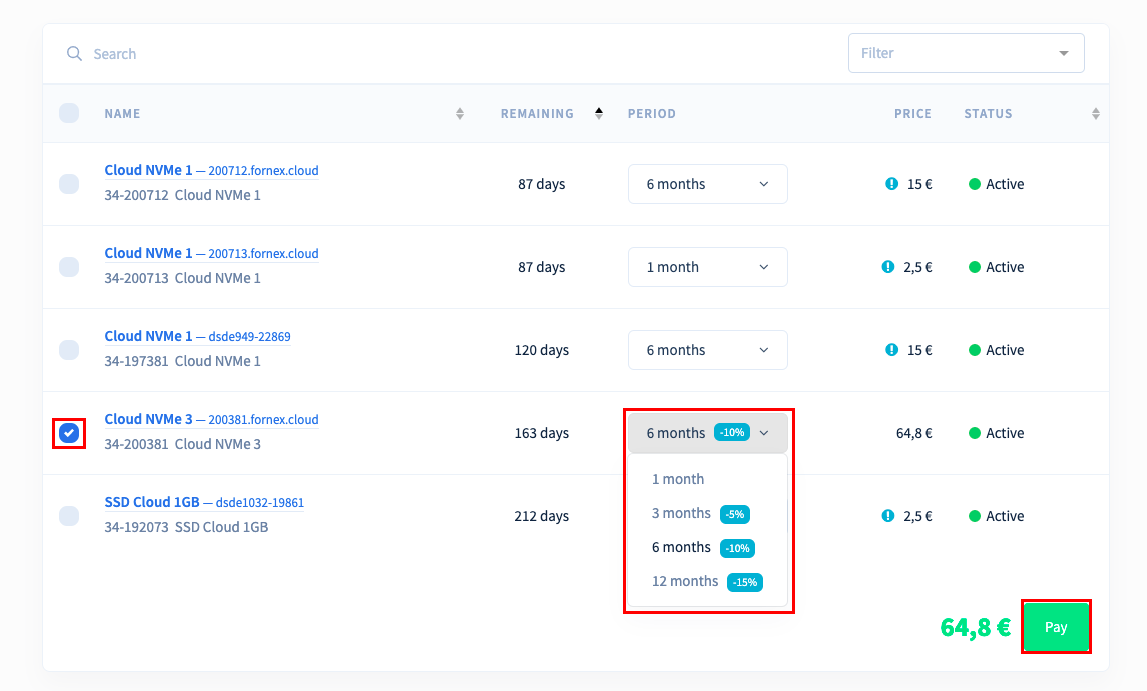 The «Restore OS» button.

Ability to perform a reinstallation of the system. You can choose OS from presented;

You can also install a ready-made application template for your OS, see the description of templates here;
**Be aware that during reinstallation all your current data will be deleted, so take care to make backups.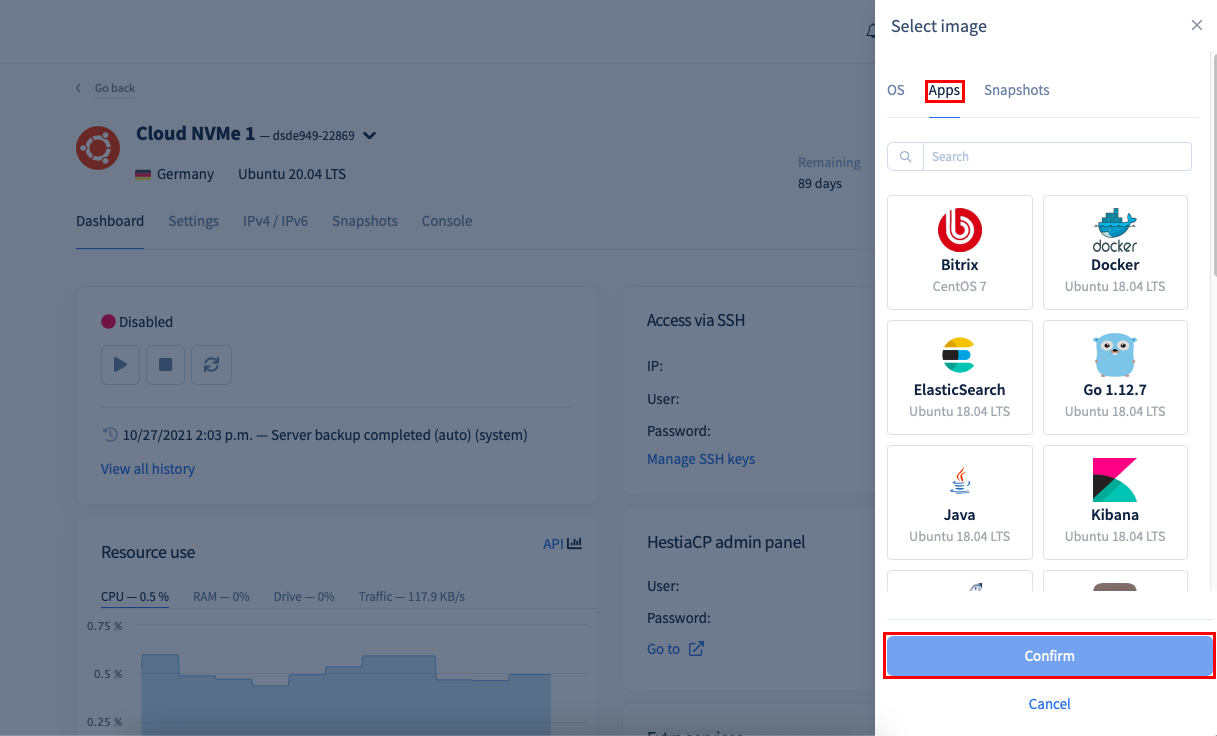 «Settings»
In this section you have the ability to perform basic ordering operations:
Monitoring ISO
In this menu you can mount a virtual server image.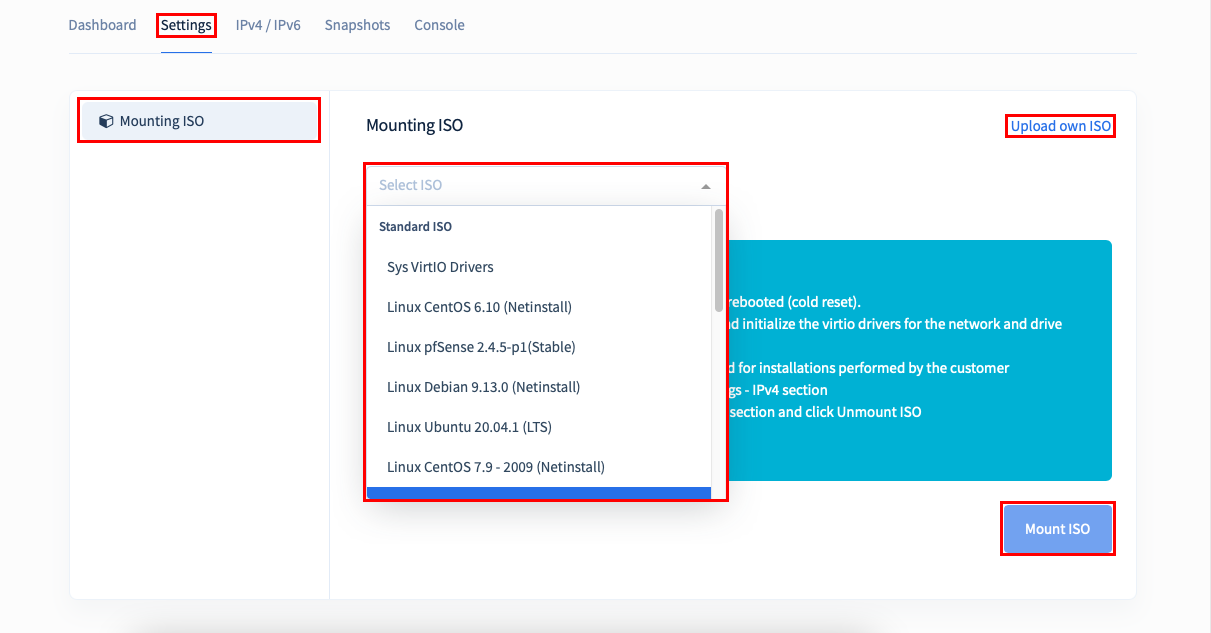 «IPv4/IPv6»
In this section you can Add and Remove IP, you can read more about how to purchase Additional IP here;
Also in this menu you can add PTR-record for IP, more details can be found here;

PTR (pointer) is an entry which binds IP address to your website domain.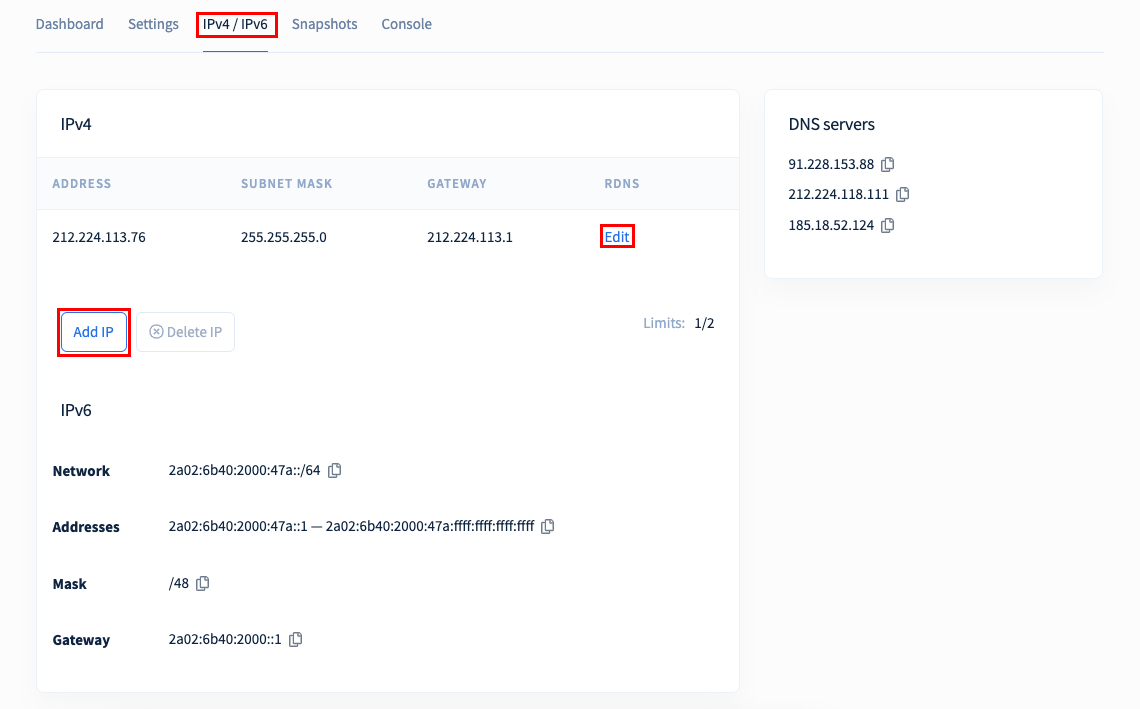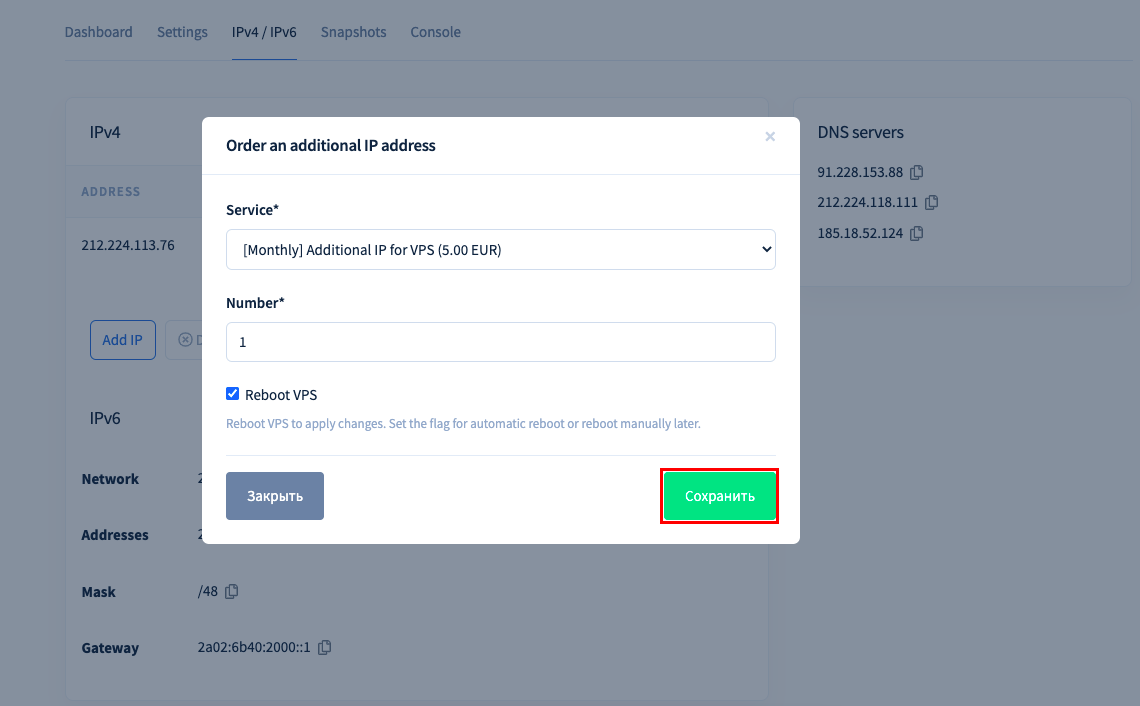 IPv6
Here you can also view information about the IPv6 network
«Snapshots»
You can read more about Snapshot function here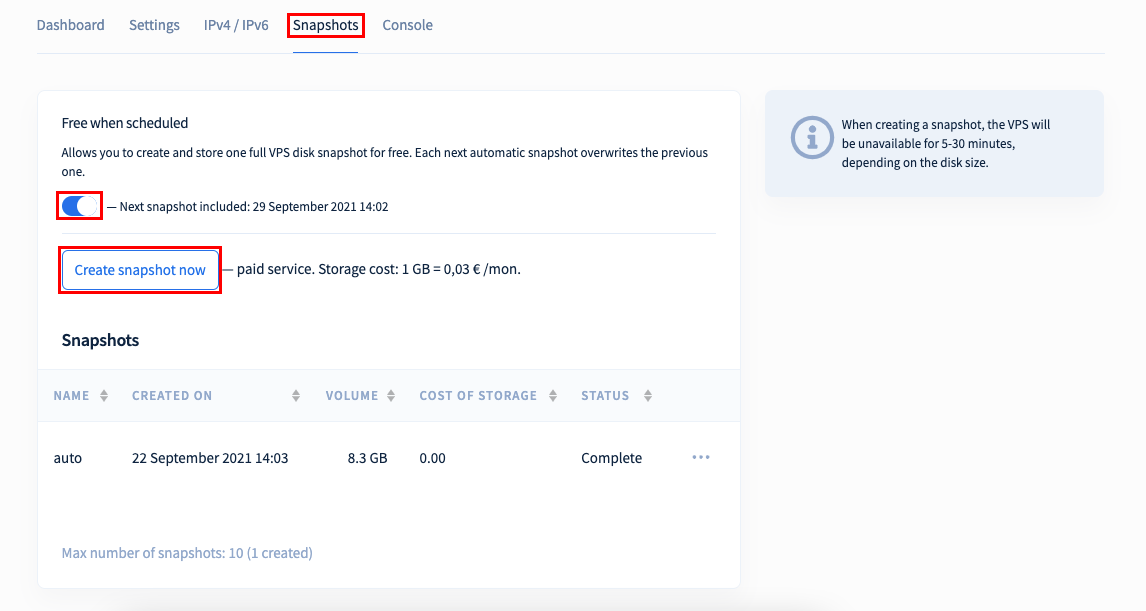 «Console»
This section allows you to connect to the server via console.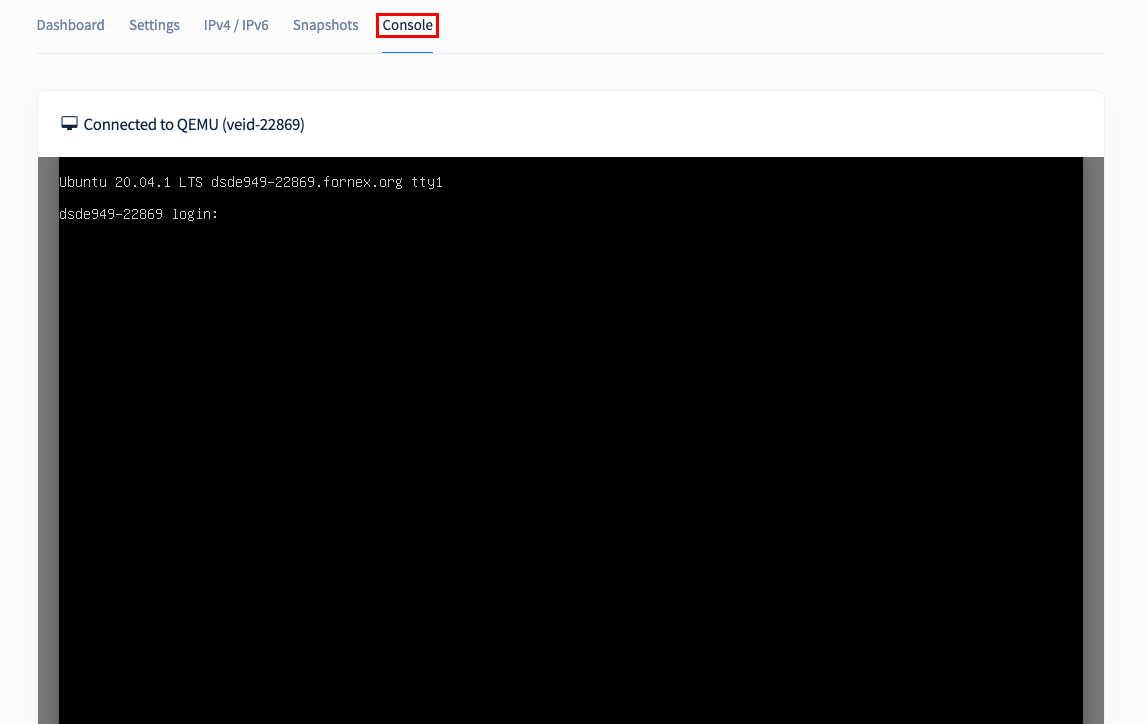 ---
Cancel order
When you cancel your order, click «Cancel order»


Also, you should understand that the «Cancel Order» button is not a physical cancellation of the service, but an option that disables Auto-Renewal if you have cash on your balance.
Checking Make a backup before you delete, gives you the option to keep your backup on a paid basis, after you cancel the order.
If you want to cancel your order completely and get your balance back for unused days, in this case you need to contact our support team via Ticket system.
---
If you have any difficulties or additional questions, you can always contact our support team via ticket system.