RoundCube ー full-featured web-interface, which includes all the options you need to work comfortably with the mail
To access your webmail, go to "Email " and go to "Email Accounts "
Next to your mailbox, click CHECK EMAIL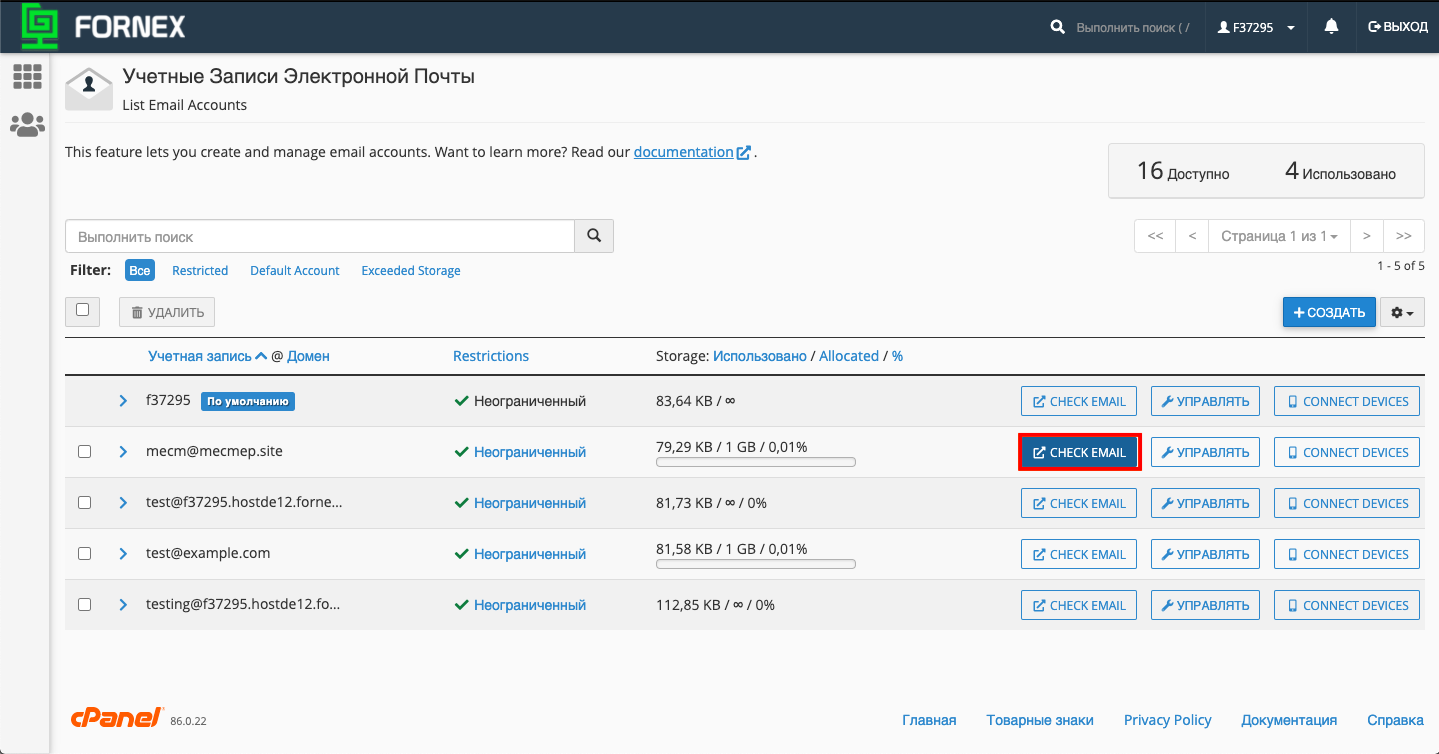 Click "RoundCube → Open " to apply the selected interface.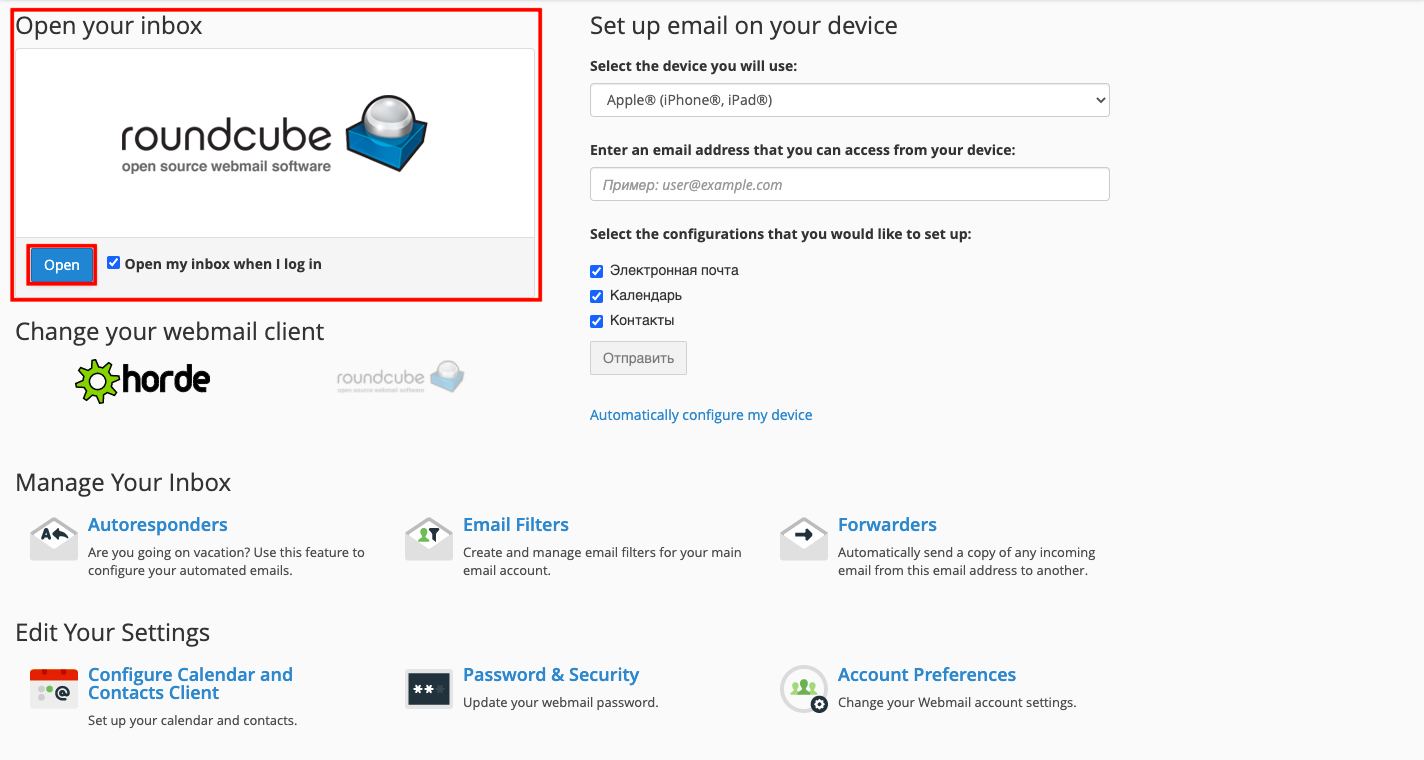 The folder list includes "Inbox," "Drafts," "Sent," "SPAM," and "Trash." The top menu has "Update", "Reply", "Write", etc. buttons:

RoundCube allows you to create additional folders. To do this, go to the top menu of the interface → "Settings ":

Select "Folders " in the "Settings " block and click the "+" icon: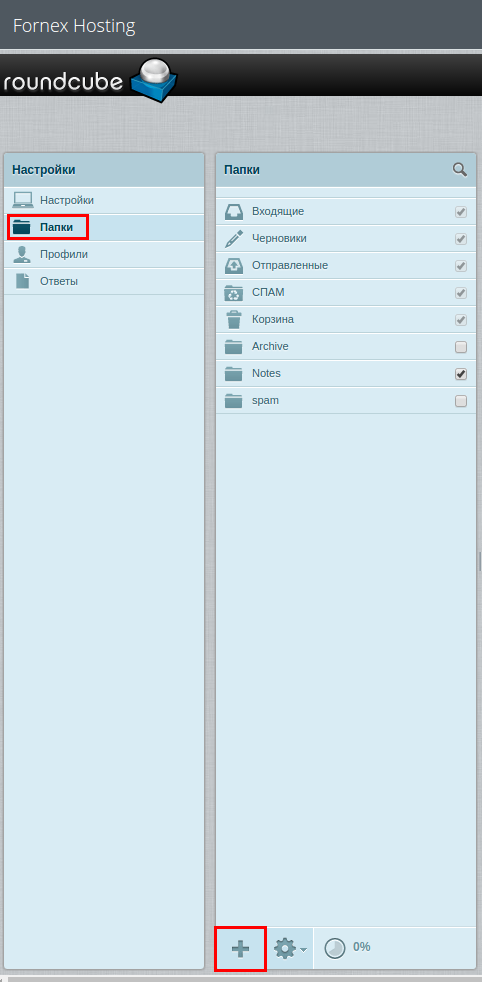 In the window that opens, type "Folder Name ", select "Parent Folder " if necessary:

This is how subfolders are created as well. To delete a folder you don't need, select it and click "gear " and select "Delete ":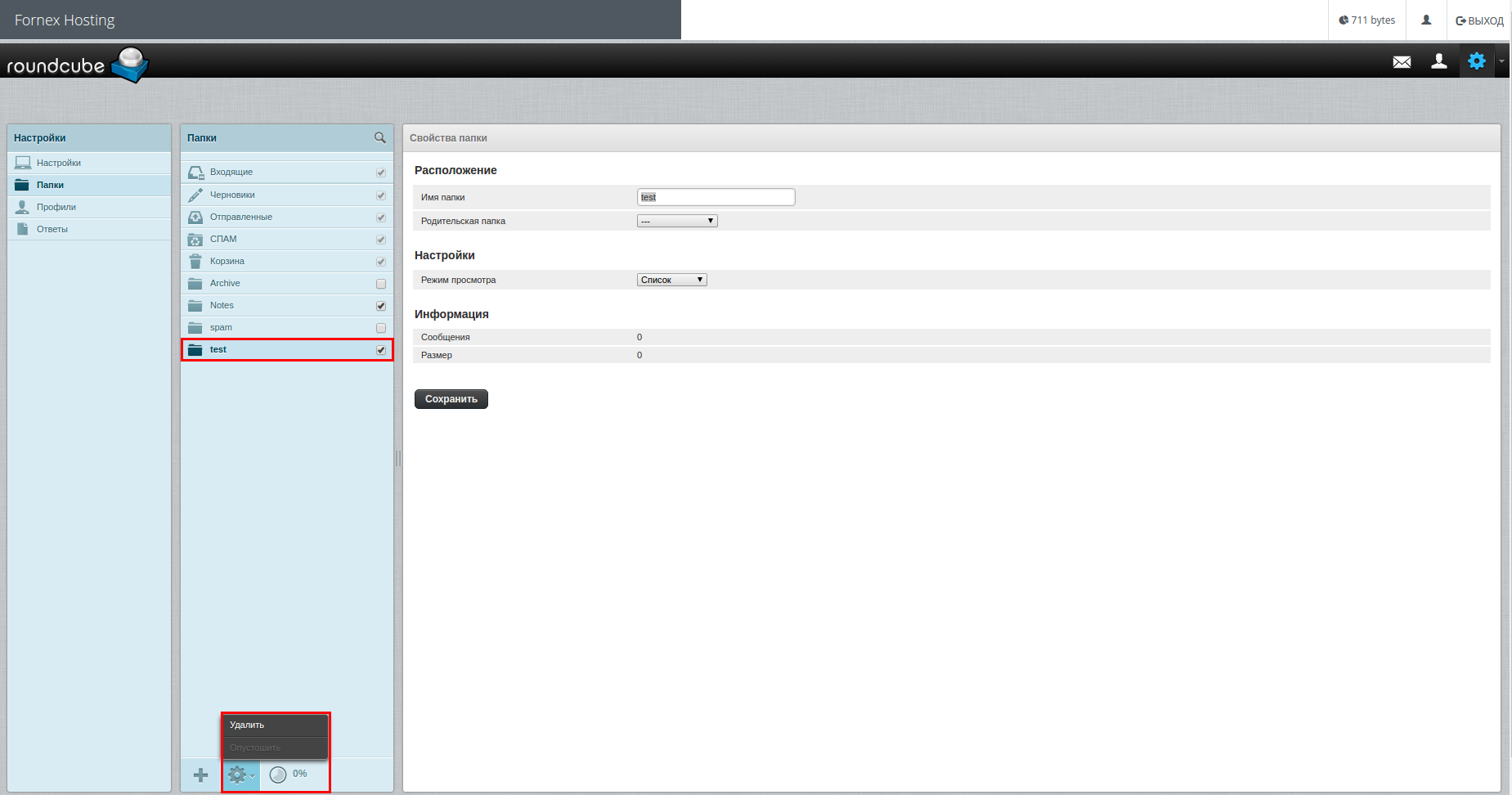 You can use a direct link of the form to log in to webmail:
sitename:2096
servername.fornex.host:2096
servername.fornex.org:2096
Important! The site must be routed to the ordering IP.
For example, as in this case https://hostde12.fornex.org:2096/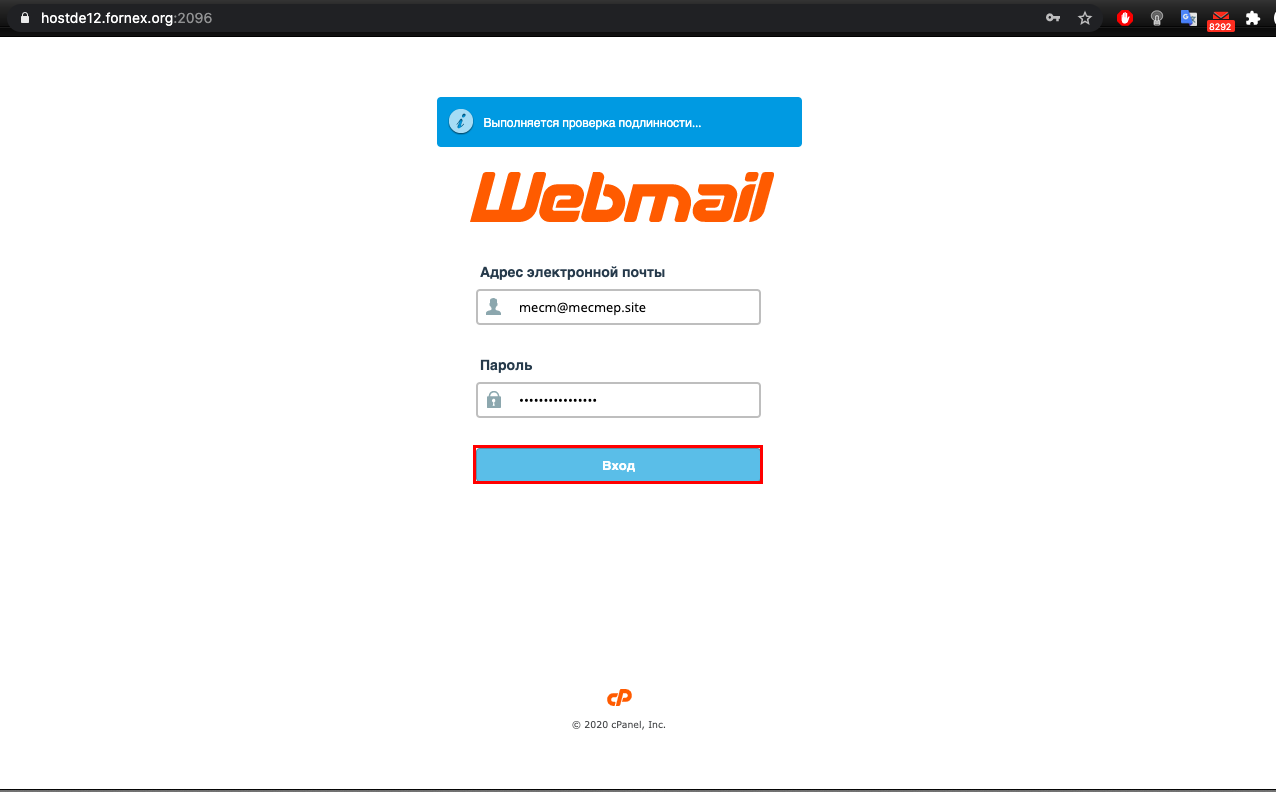 You can view the server name through the cPanel control panel.

Or through the order(Billing) personal account, section Management → Accesses.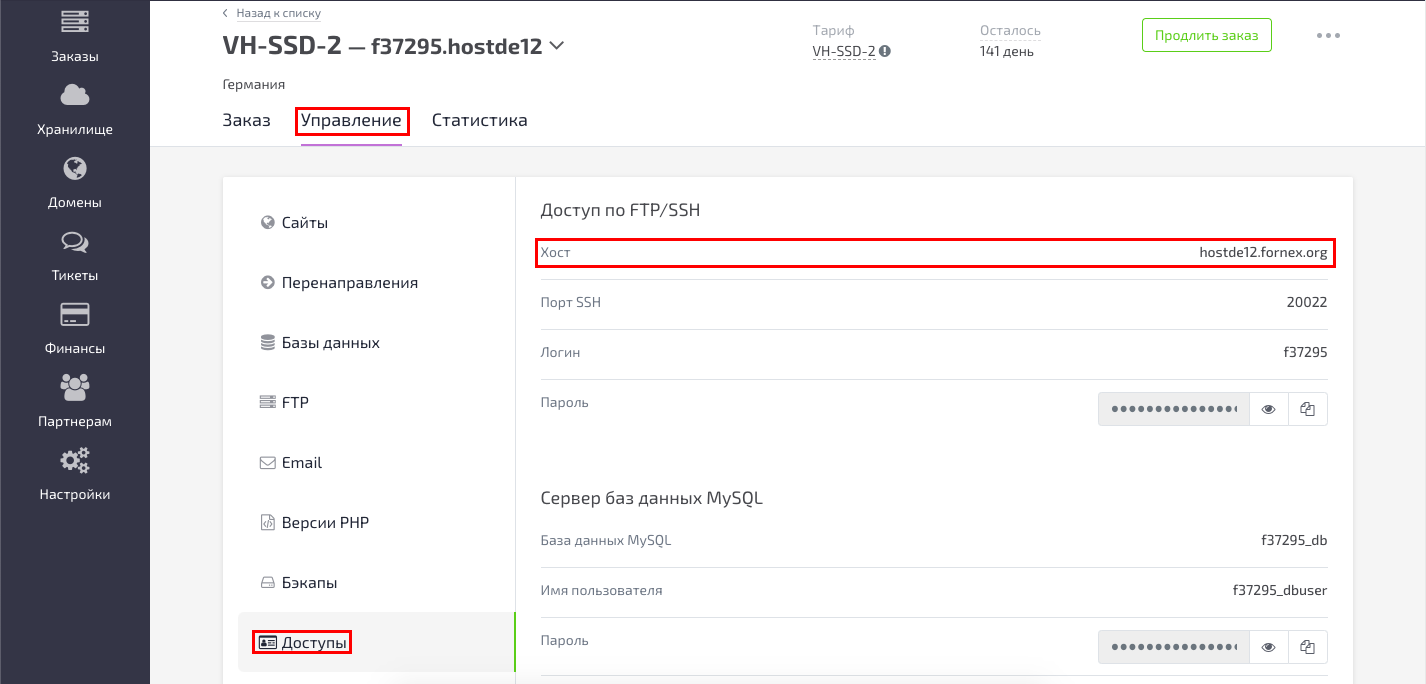 ---
If you have configuration difficulties or have additional questions, you can always contact our support team via ticket system.