The cPanel is accessed from the corresponding [order management] section (https://fornex.com/help/vh-order-management/#_2).
Installing the certificate
You can install either a purchased certificate from a third-party service or a free certificate from Let's Encrypt
Log in to the cPanel control panel
Go to "Security → SSL/TLS Manager ".
The SSL/TLS Manager allows you to generate SSL certificates, view them, download or delete SSL certificates.

Then "Install and manage SSL for the site (HTTPS) "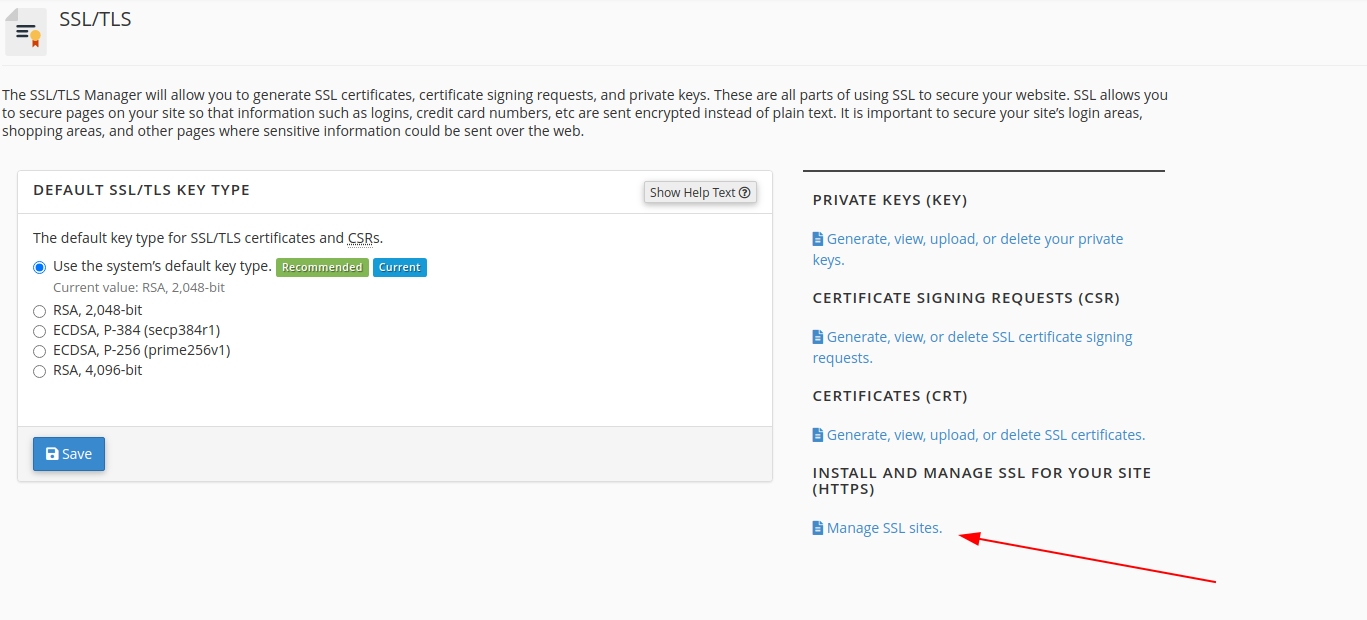 Then select the domain you want, enter the details and click "Install Certificate "
To install, you need a certificate, a key, a certificate chain (if any).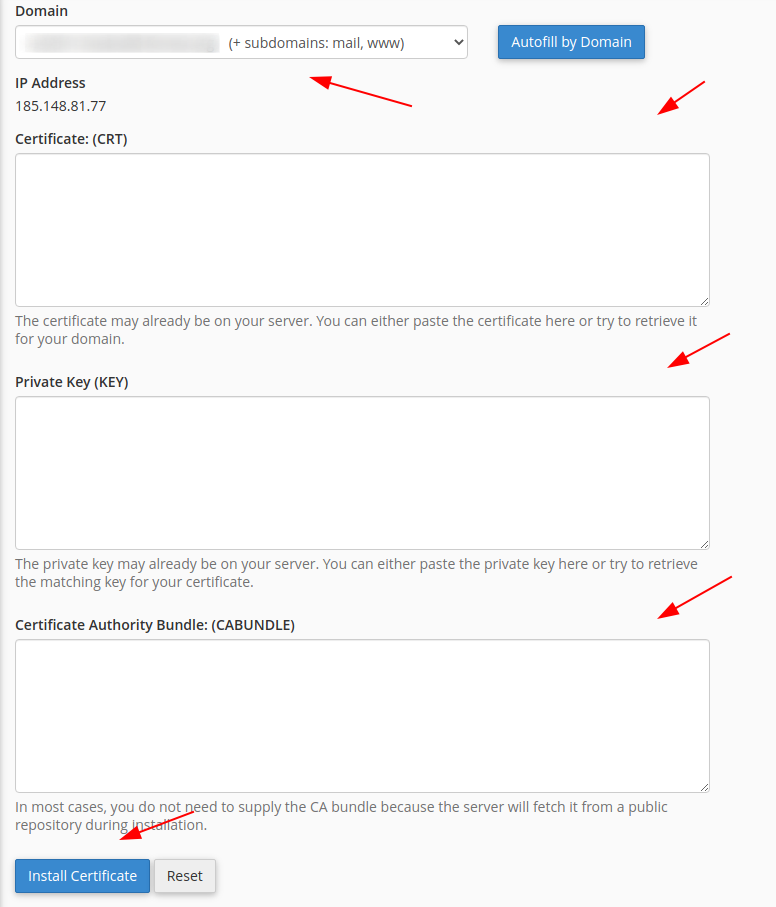 To install it, you will need to click "Autofill Domain " and "Install Certificate ".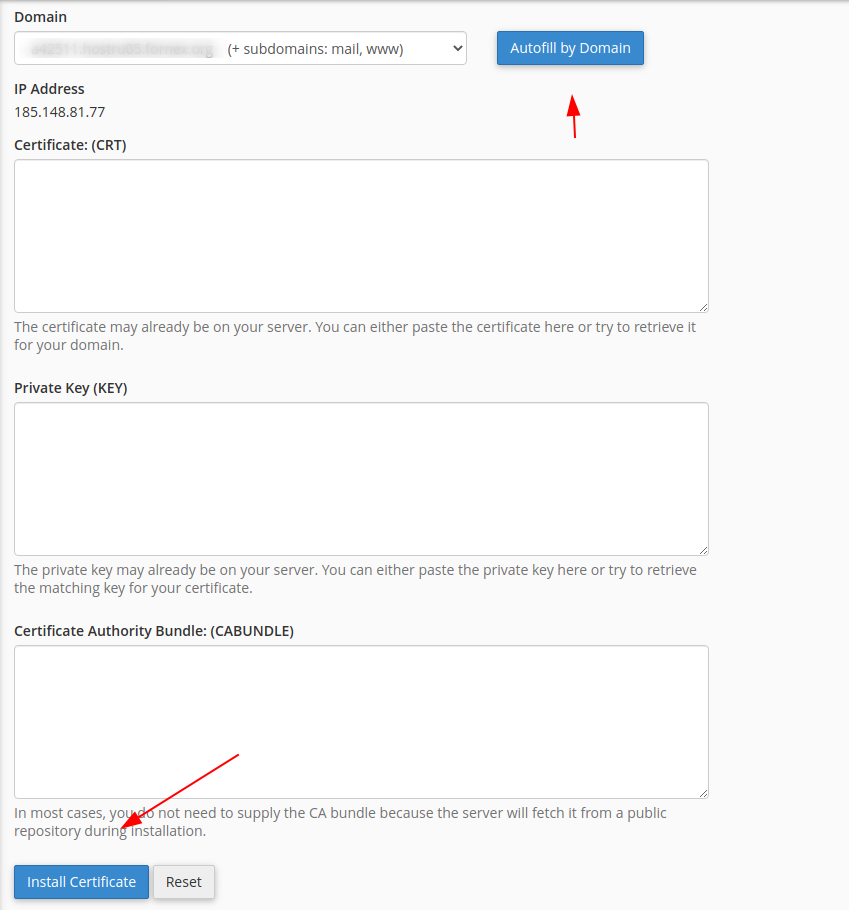 Note! If you have enabled HTTPS, you may need to edit its content.
Errors related to mixed content occur when the main HTML content of a web page is loaded over a secure HTTPS connection and additional elements (images, videos, style sheets, scripts) are loaded over an unsecured HTTP protocol. This increases the vulnerability of the site and makes it less user-friendly.
You can read more about the topic here and here.
You also have the option to install a certificate when you add a domain through Billing.