To set up forwarding, go to "Email → Forwarding Servers "

Select a domain in the "Manage " field and click "Add Forwarding Server " to add an e-mail to which mail will be duplicated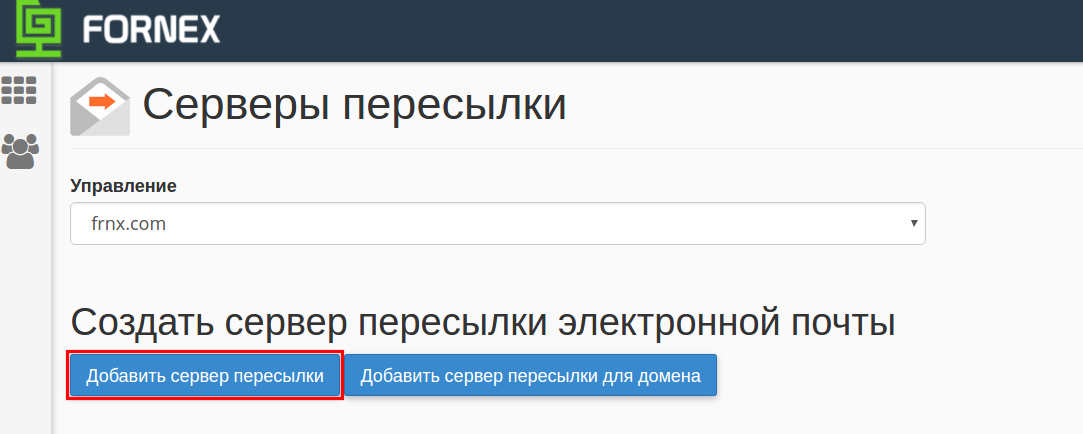 In the window that opens, enter the forwarding address and select the domain.
Select "Forward to e-mail address " and enter the e-mail address you want to forward to.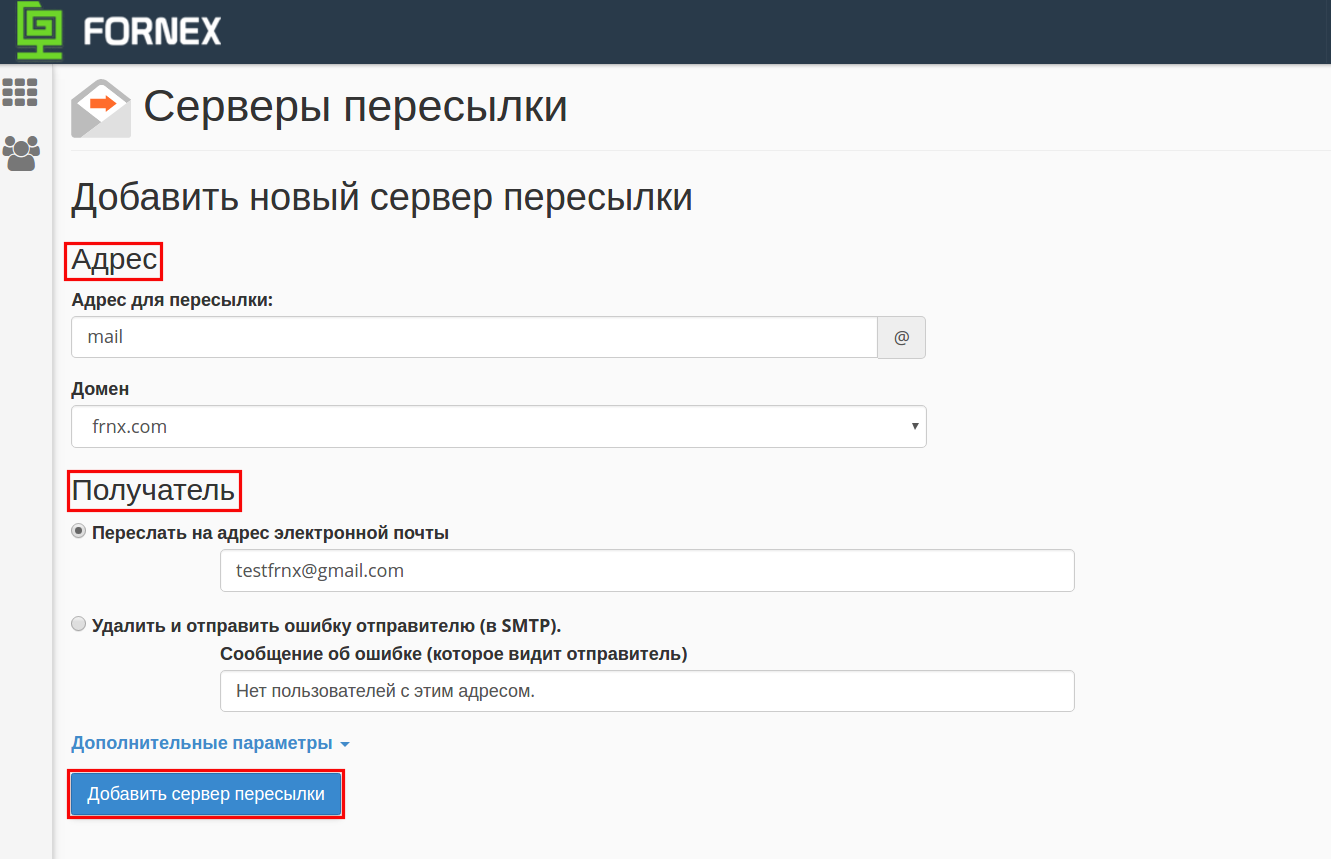 Click "Add forwarding server ".
To set up mail forwarding from domain to domain, select the option to add a forwarding server for the domain.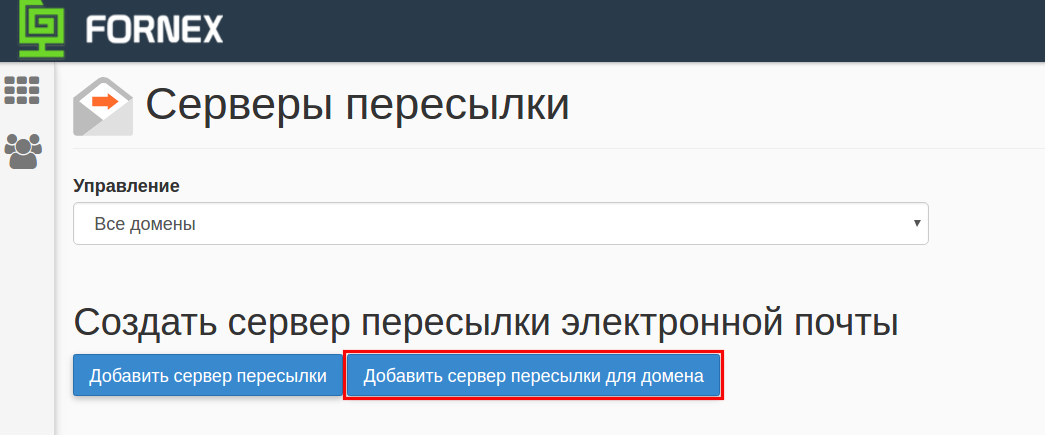 Next, select the domain name in the "Domain " field and write the domain to which mail will be forwarded.

To remove the e-mail and domain name to which mail is forwarded, in the "E-mail account forwarding servers " and "Forward all e-mail for the domain " click "Remove ".