CloudPanel is an open-source control panel that allows you to efficiently manage your server. It is also a high-performance PHP-based control panel specifically designed for managing services.

Let's Encrypt is a non-profit certificate authority that provides free X.509 certificates for TLS encryption through an automated process designed to replace the current complex process of manually creating, verifying, signing, installing and updating certificates for secure web sites.
Once you are in the control panel, go to "Sites".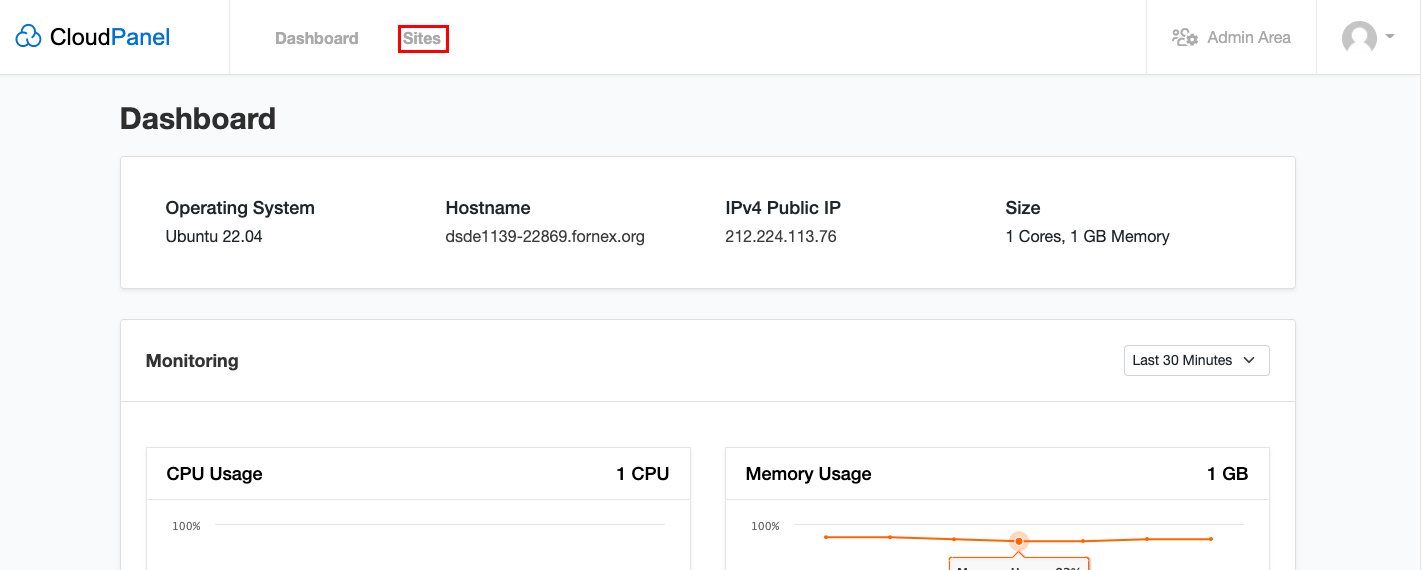 Select the desired site and click "Manage" button.

To install the certificate, go to "SSL/TLS".

Then click "Actions → New Let's Encrypt Certificate".

Check the data and click "Create and Install" button.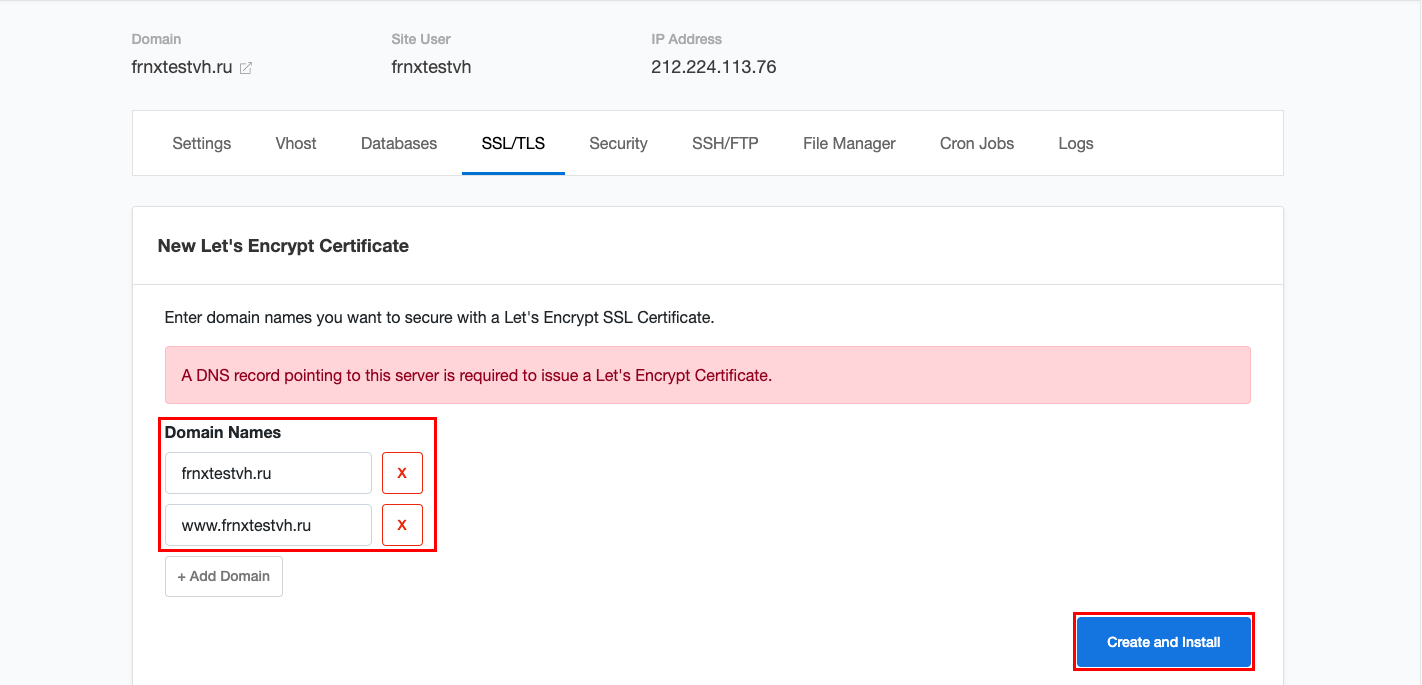 This completes the installation.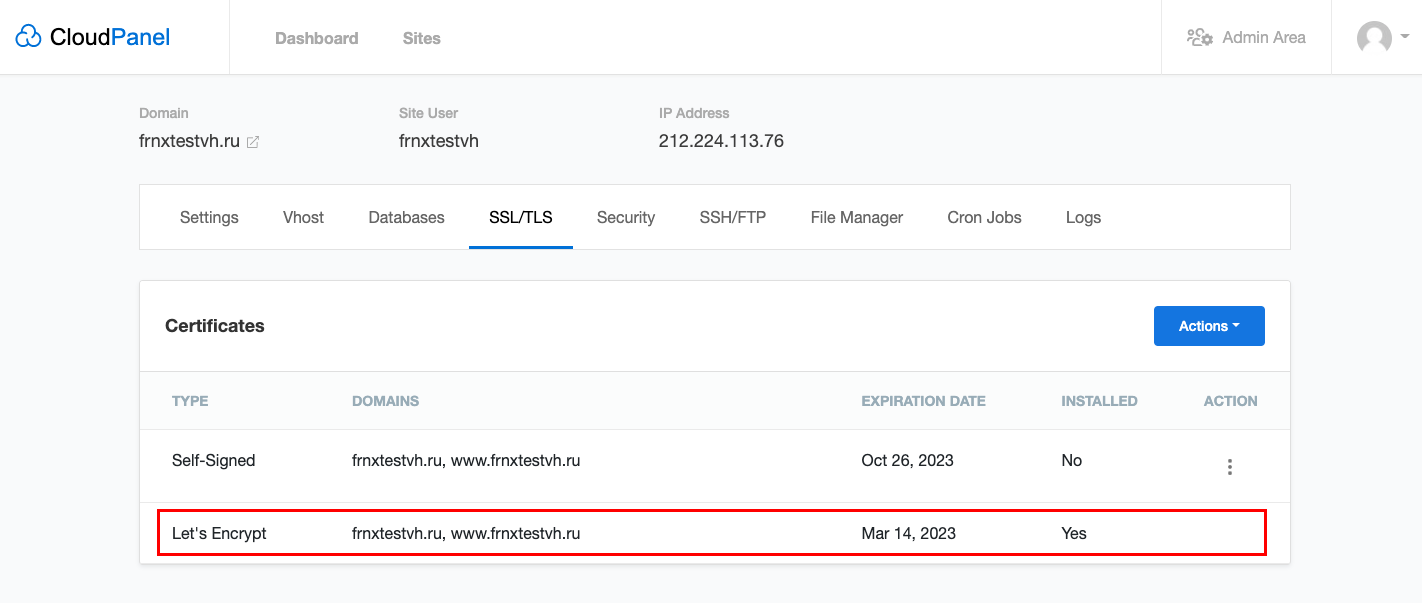 When you issue the certificate, you need to have the site added to our DNS dashboard.
To verify the installation, go to the address from https and make sure the certificate is installed and everything works fine.
You can also check if the certificate is installed correctly using this service.
---
If you have any difficulties in setting up or have any additional questions, you can always contact our support team via ticket system.