Control panel login information
Data and a button to quickly go to the panel, there is in the personal cabinet.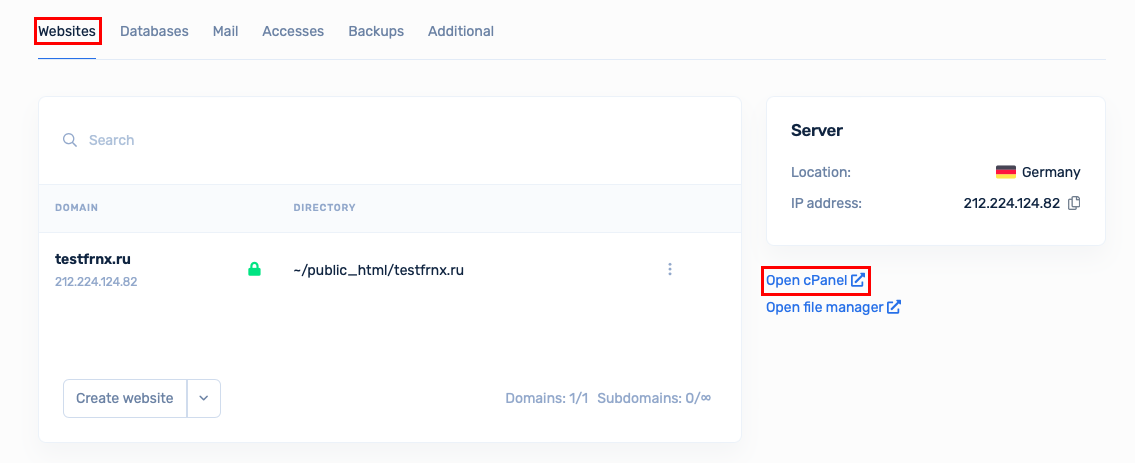 For each new account a technical domain of the form hostdeXX-LLLLL.fornex.org is created - on this domain you can test your data (this domain is not included into account sites limit and is absolutely free).
You can find out the exact name of the technical domain provided to you in your personal cabinet in the Accesses → Server connection block.

Adding your first site
To add your site to hosting you need to log in to the panel and click on the menu button to create a domain:

On the next page you must enter the address of your site and the password for the FTP-user (who will have access to this site).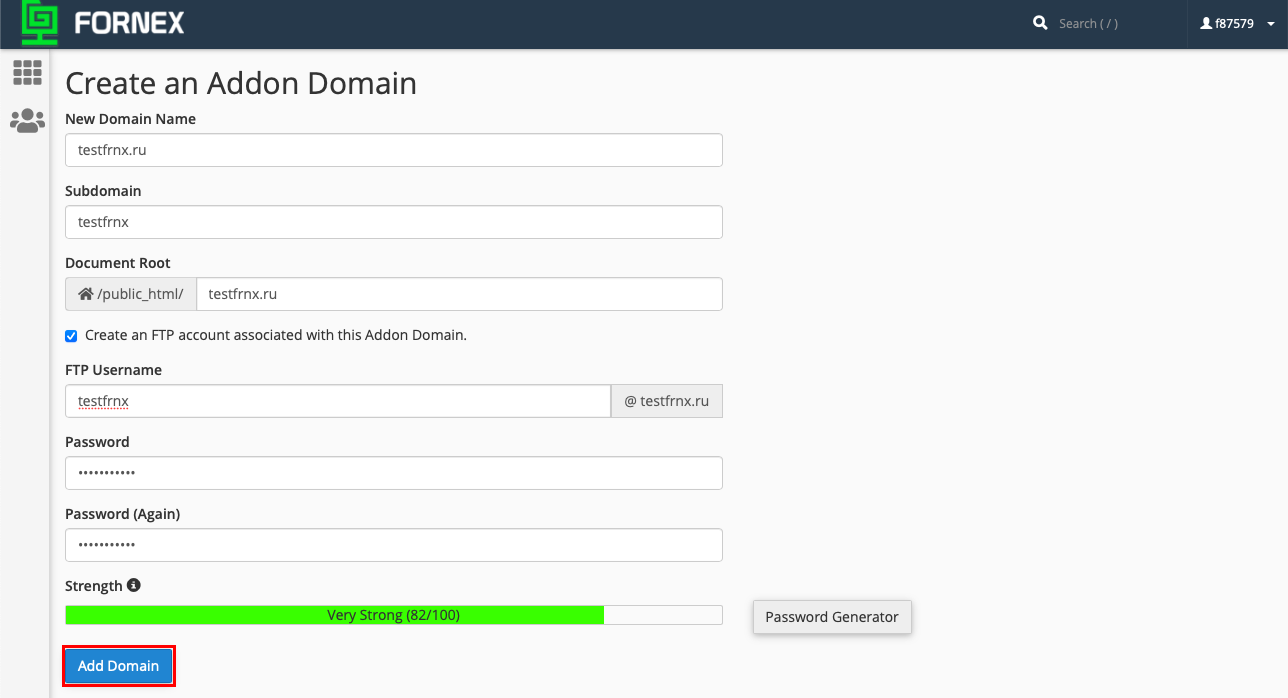 After adding a site to Cpanel - it MUST be added to our DNS PANEL.
Your sites folders are in the root of public_html folder, which can be viewed via File Manager or FTP-client:

How to create a MySQL database
The first MySQL database is created automatically when you issue a hosting order. The data is described in Billing, section Databases → Access settings and looks like this: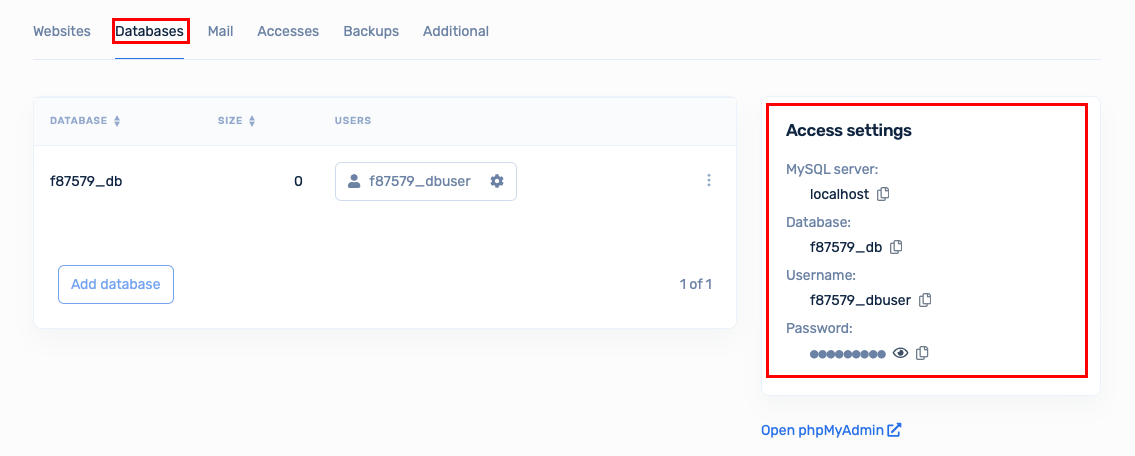 Server name: localhost
Additional databases can be created in cPanel:

and going to the creation page, enter the database name and password to access it:

After creating the database, you need to create a user with access to it:

And then add the created user to the new database (just below on the same page):

Select all the privileges for it and it's done.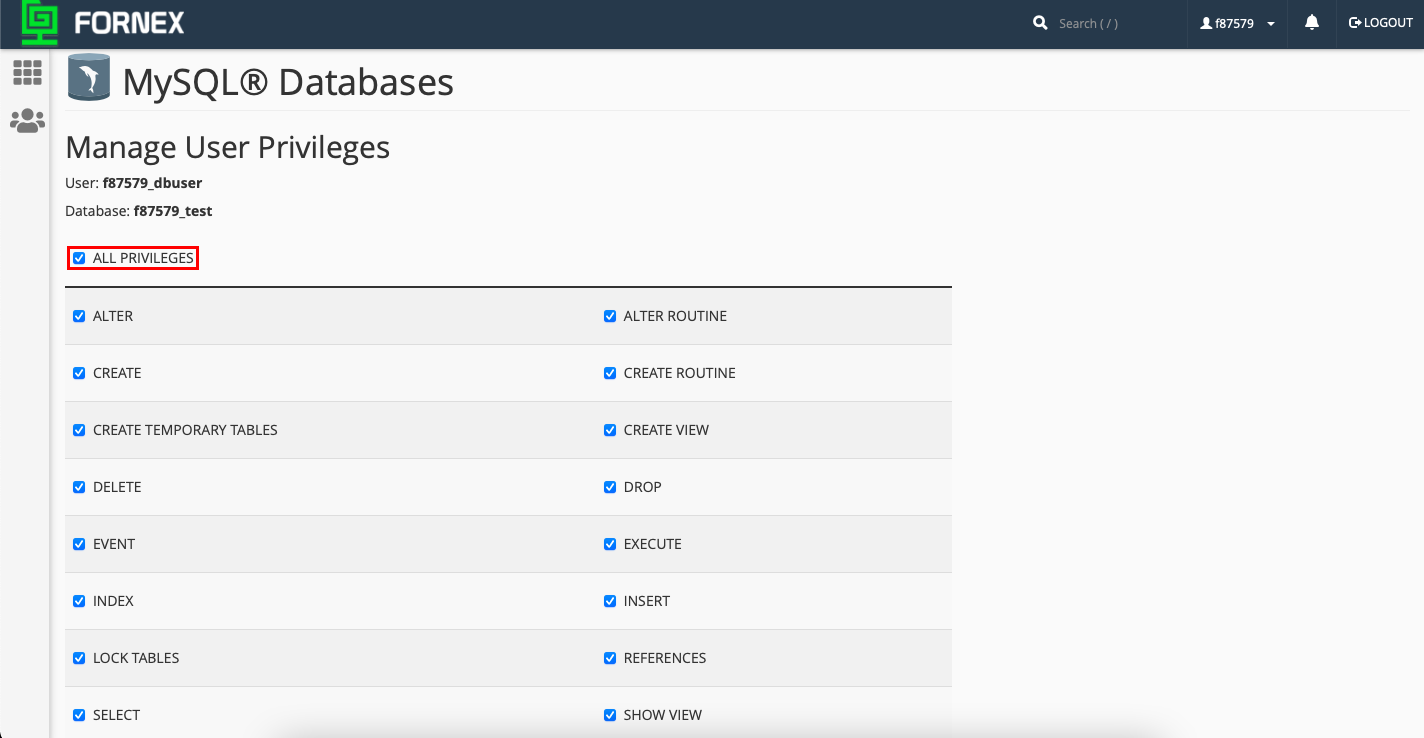 How to create an FTP user
For each site, cPanel automatically creates FTP users. If you need additional accounts you can add them as follows:

and by going to the FTP account management page, add the required user by entering data in the appropriate fields: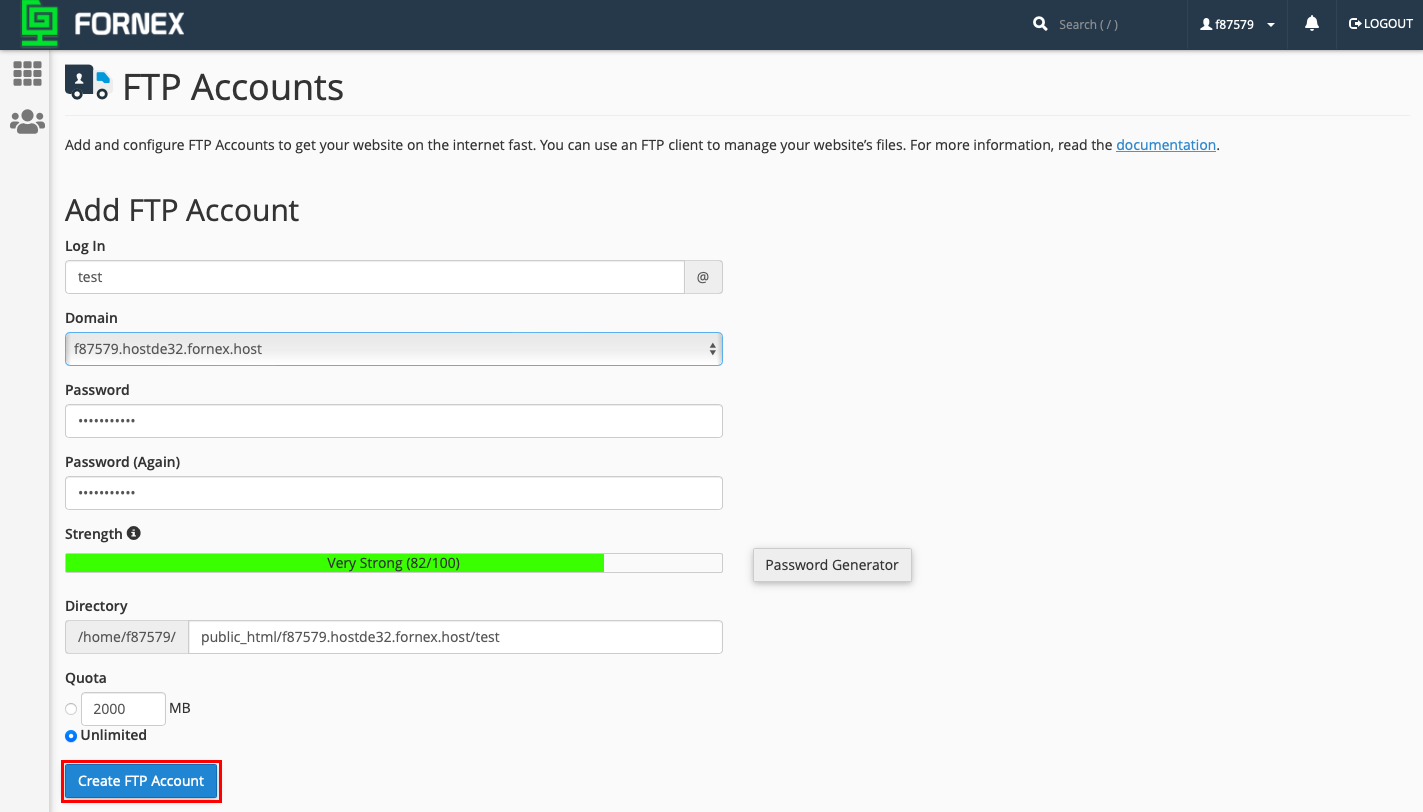 You can also do all of the above directly through Billing without going into the c Panel, more information can be found here.
---
If you have any difficulties in setting up or have any additional questions, you can always contact our support team via Ticket System.