CloudPanel is an open-source control panel that allows you to efficiently manage your server. It is also a high-performance PHP-based control panel specifically designed for managing services.

CloudPanel provides a user-friendly and easy-to-use interface that allows you to manage services. They include:
Easy database management.
Easy management of domains.
User management.
Security.
And Cron job management.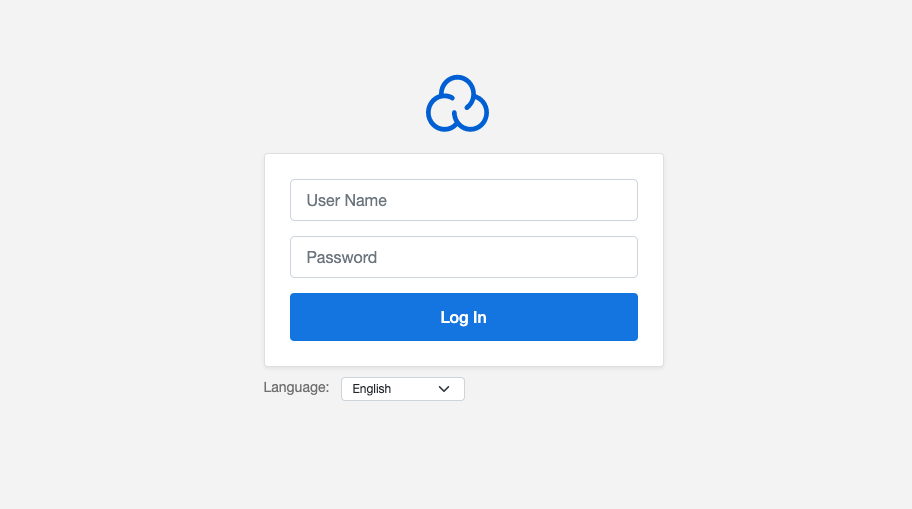 The home page of the monitoring panel shows general information about the server, hostname, IP address, and operating system.
You will also see system metrics such as CPU and memory usage, disk usage, and average disk utilization displayed in separate monitoring panels.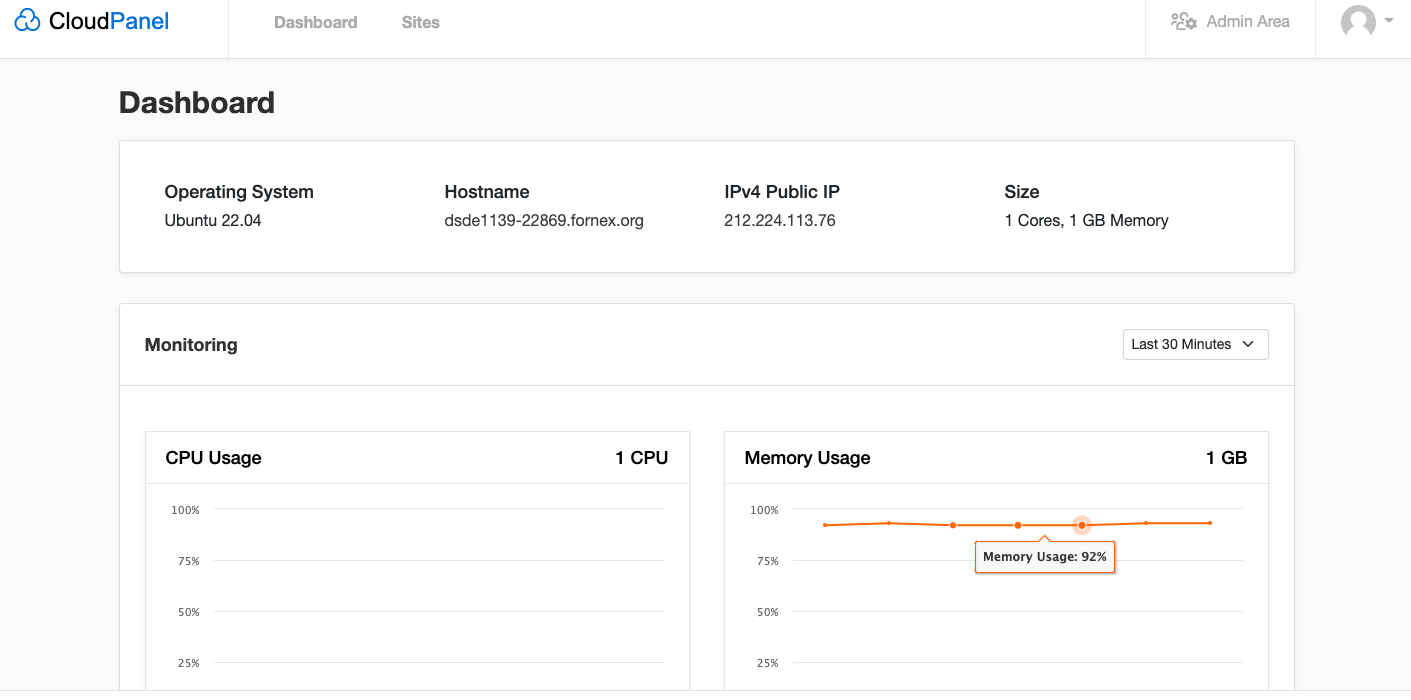 In order to add a site, go to Sites menu and click Add site button.

In this less, there is an option to choose one of the templates for the site.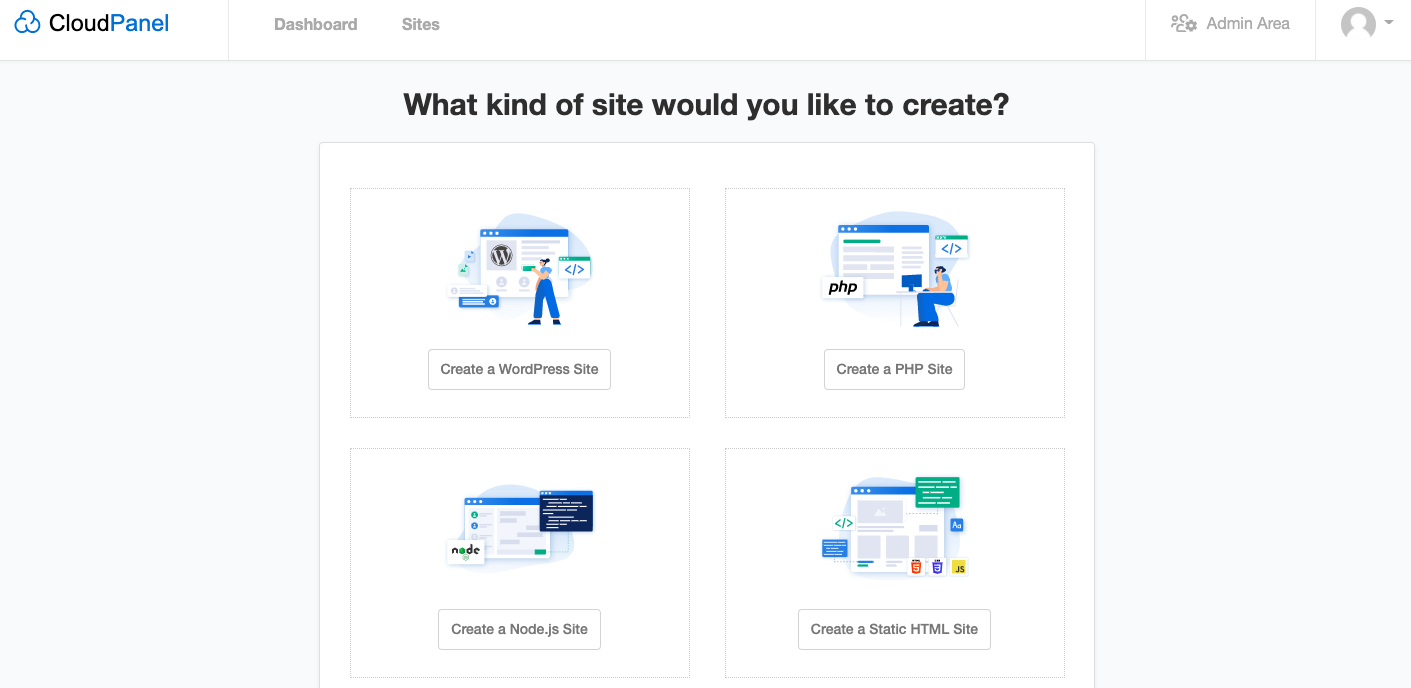 Fill in all required fields:
Domain
Site user
Choose the required PHP version.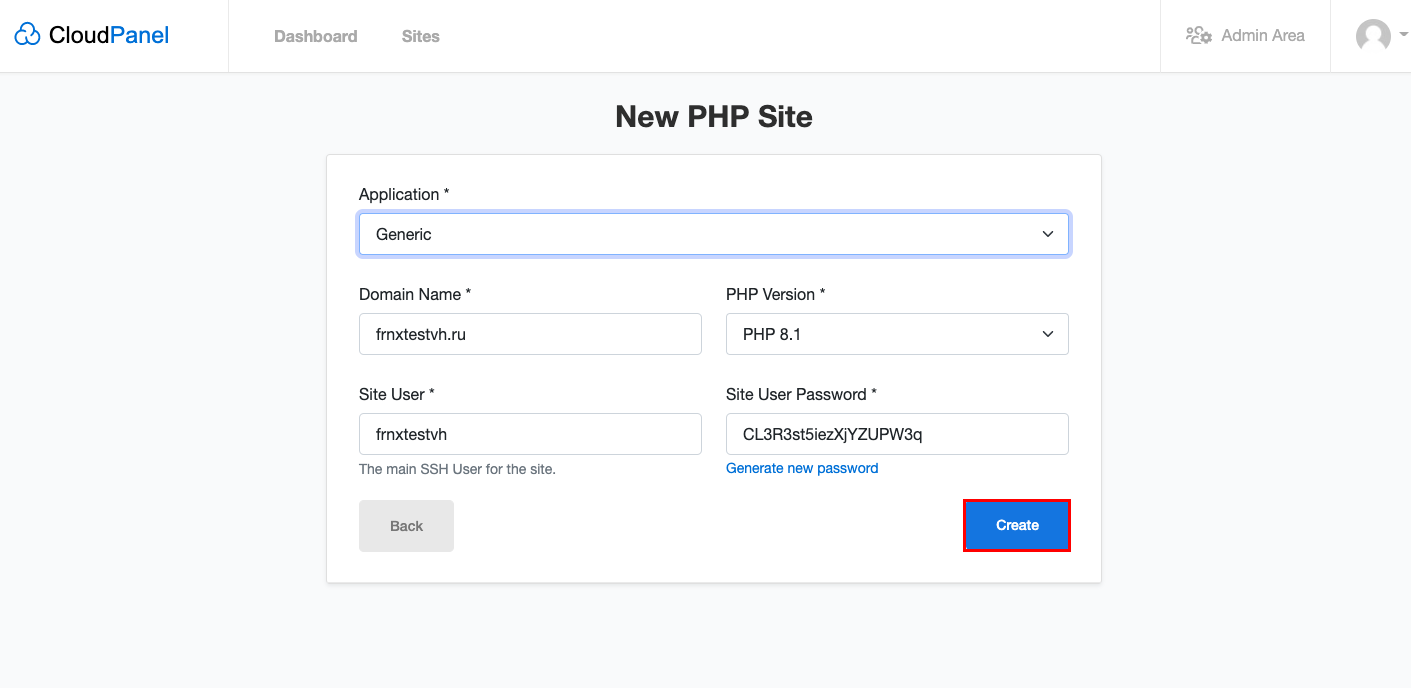 After adding a site, it will appear in the list of available sites and you will have the ability to edit and delete that site.

With the Manage button you will have access to all available site modification options.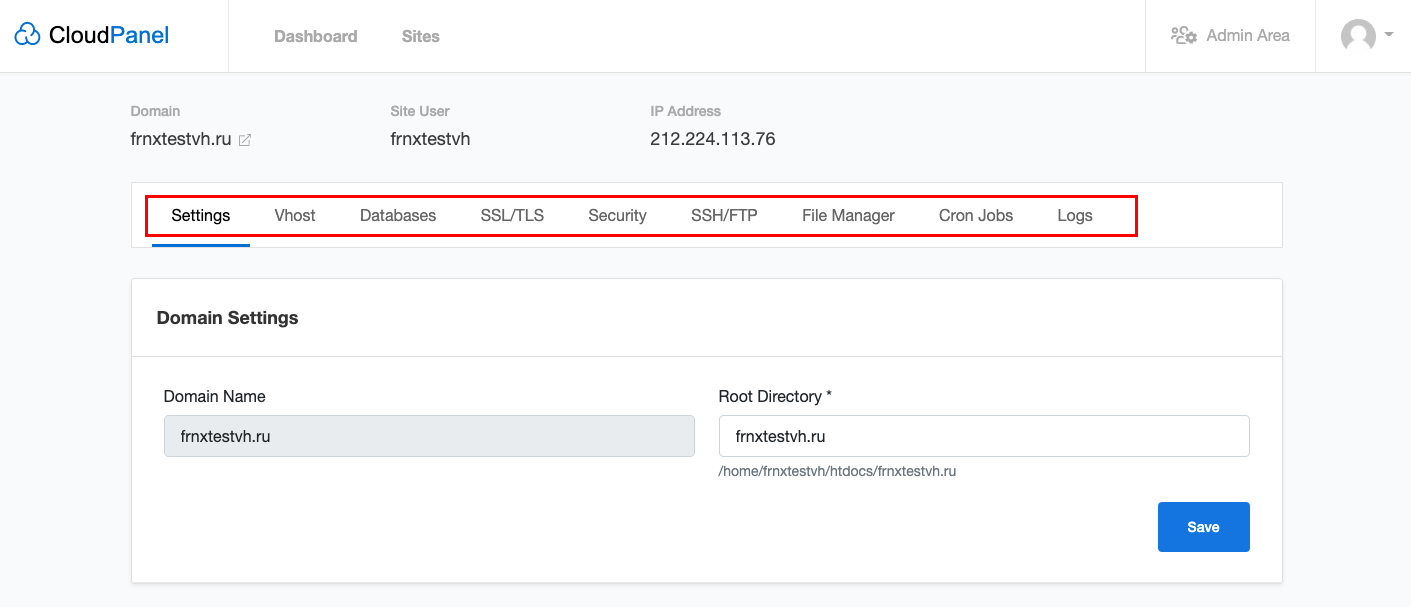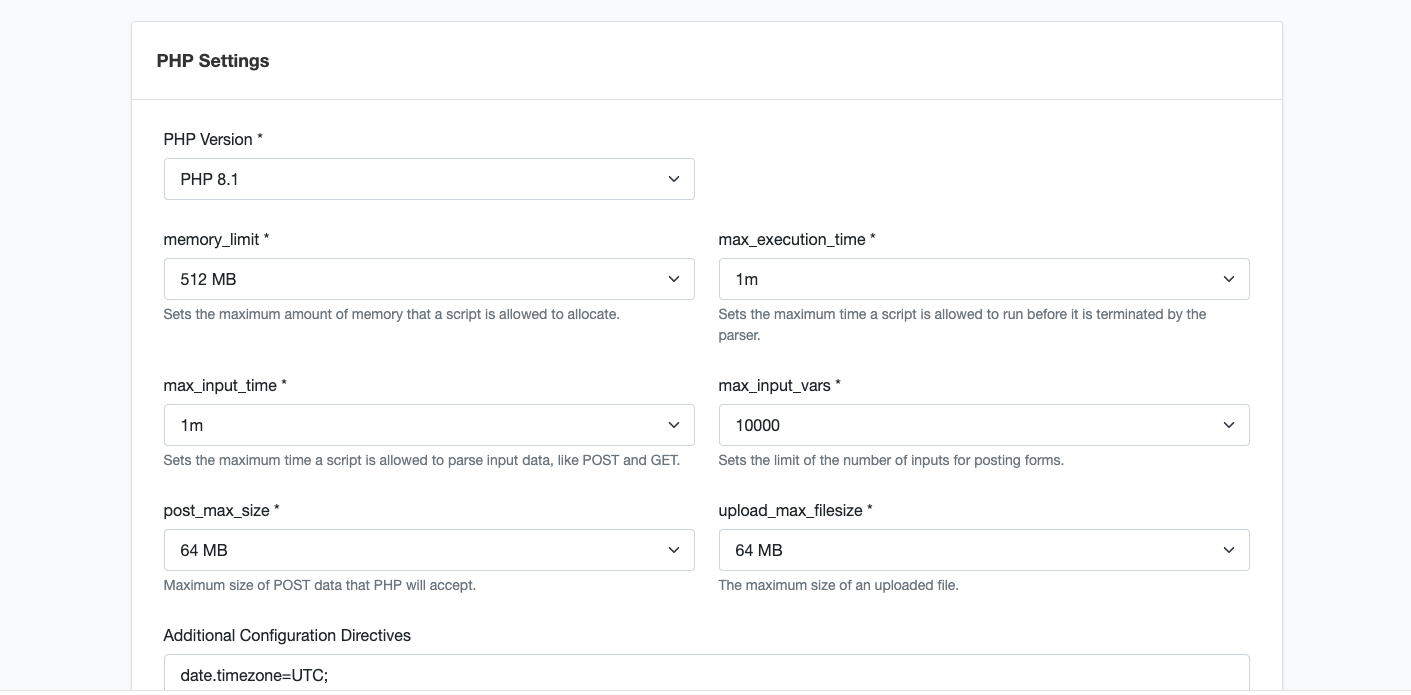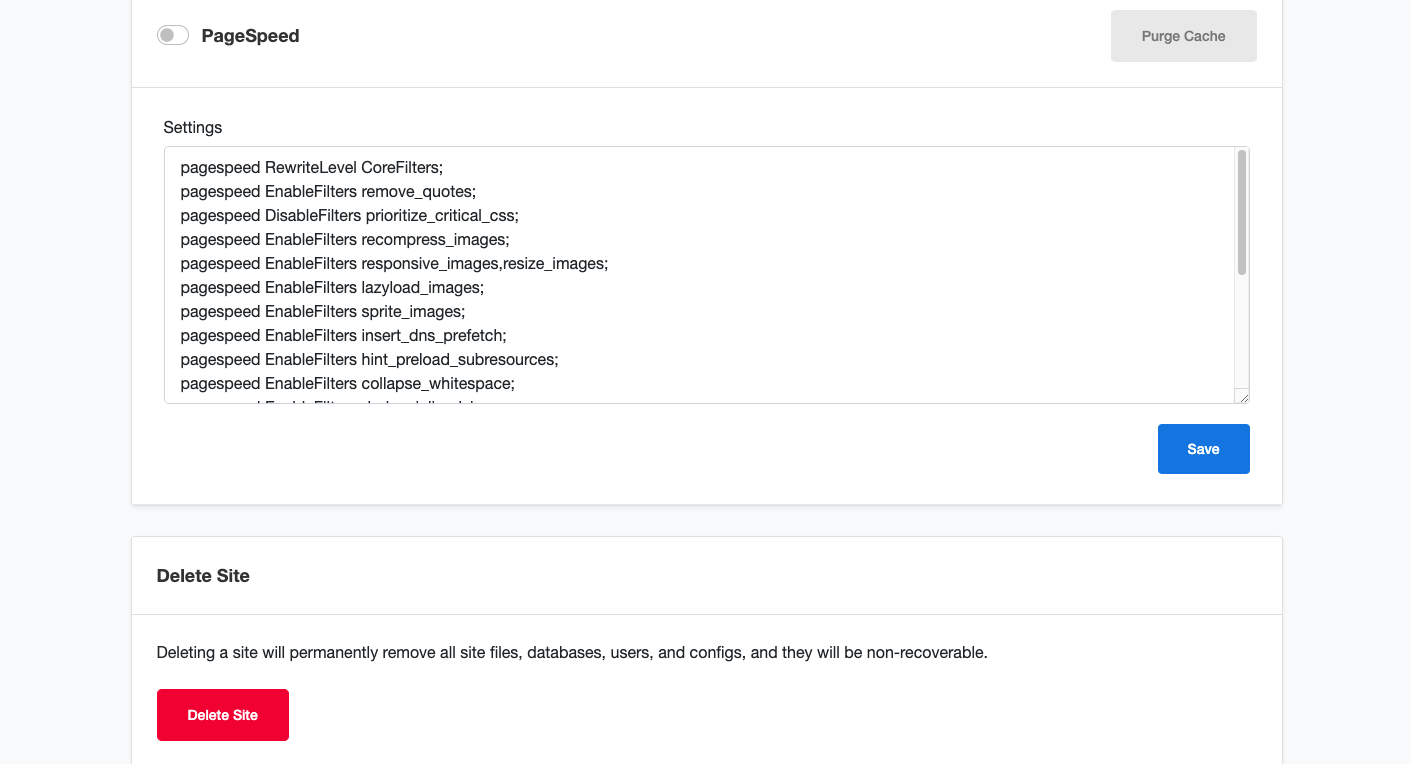 Go to Databases menu, create a database and a database user.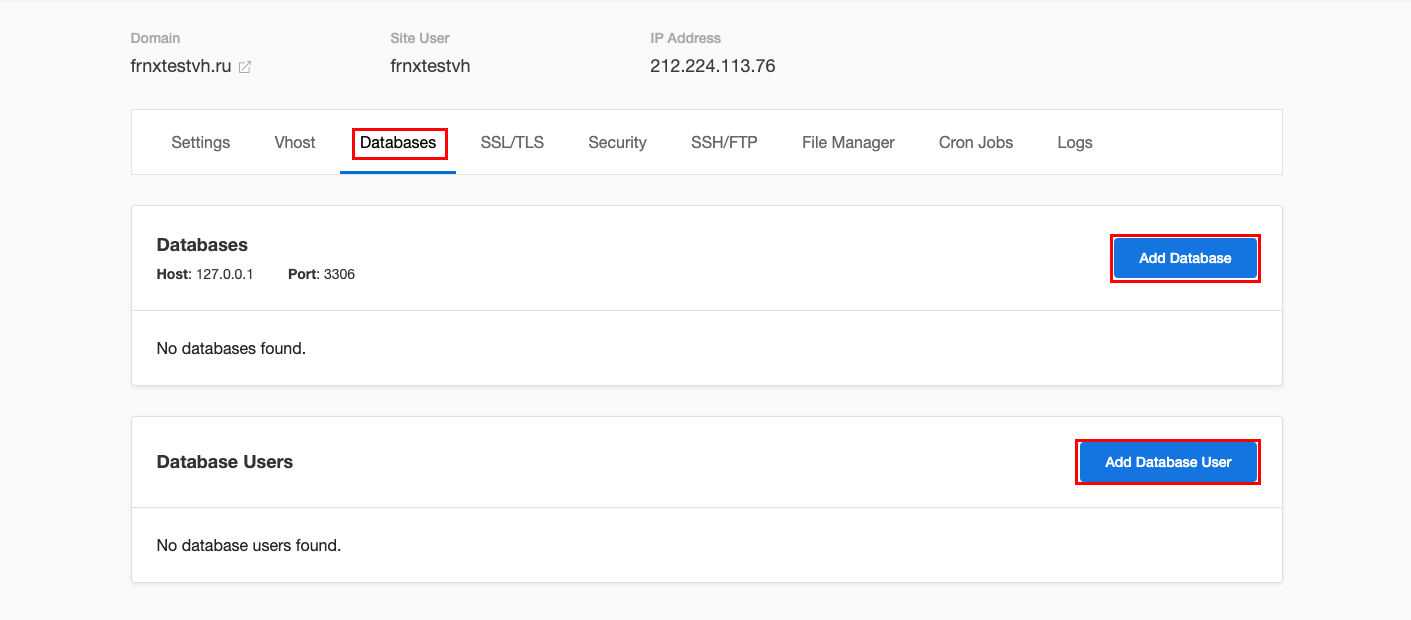 Install SSL certificate for our site. To do it we will go to SSL/TLS.

Create FTP user by going to SSH/FTP menu.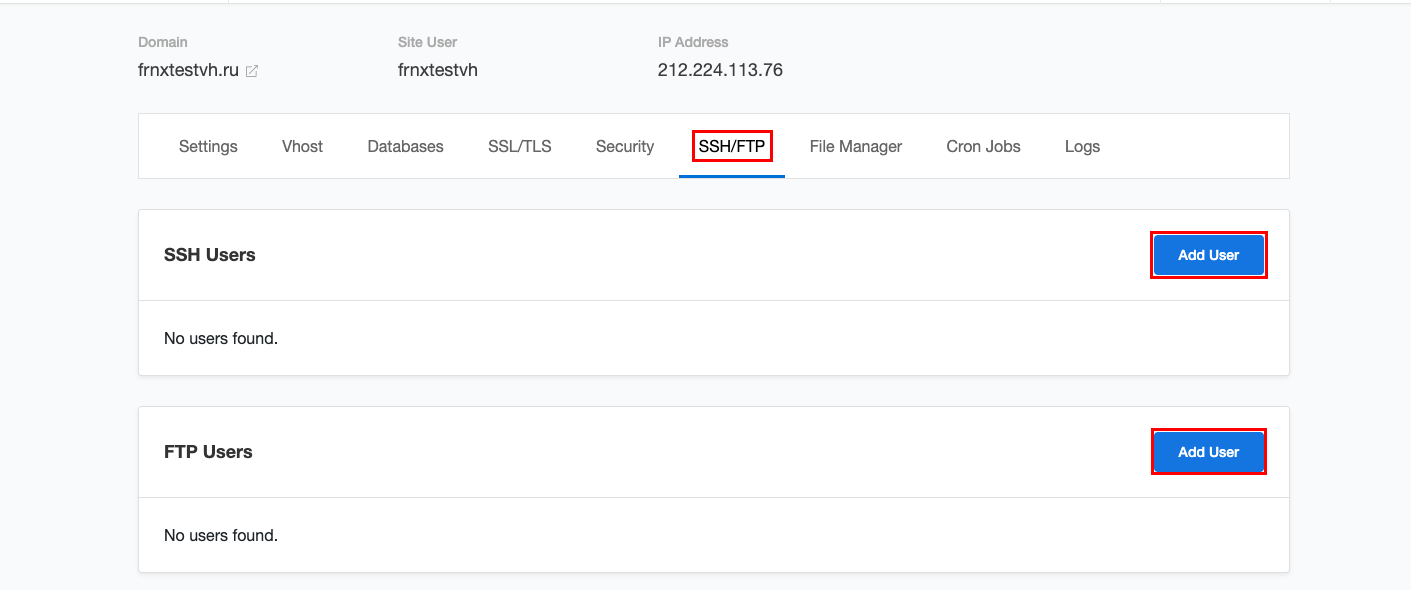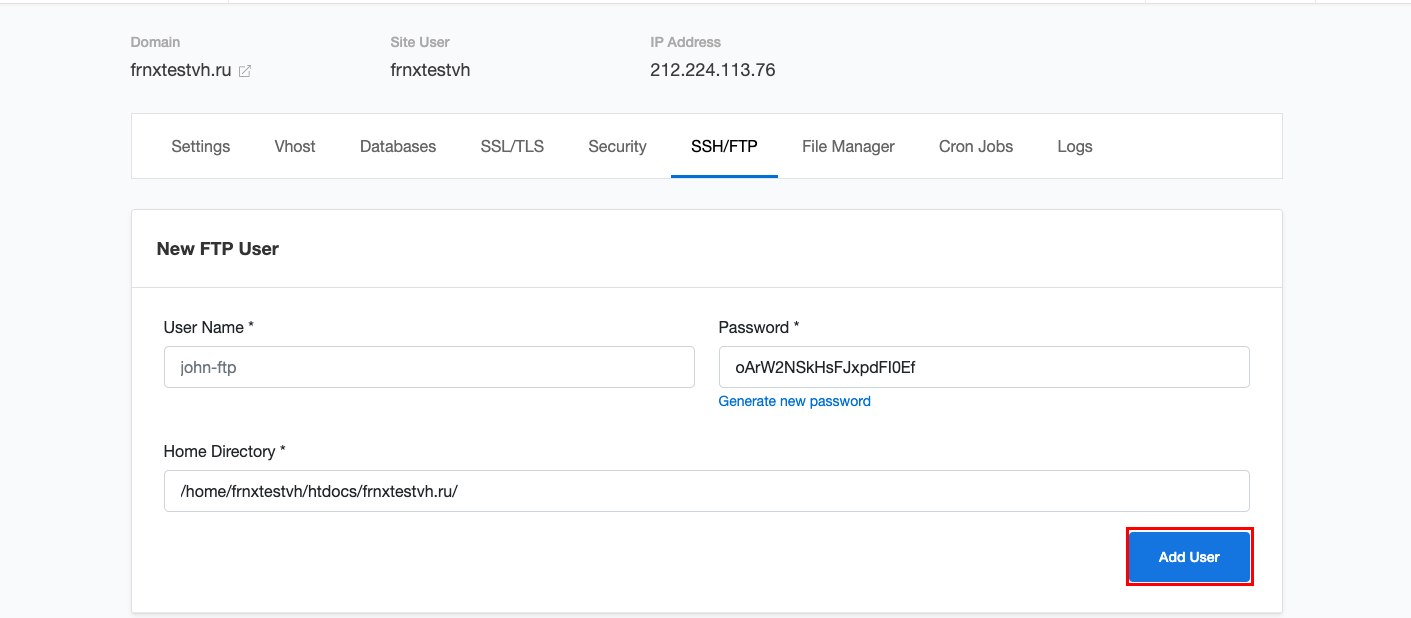 To add a cron job in your hosting control panel, go to Cron jobs menu item.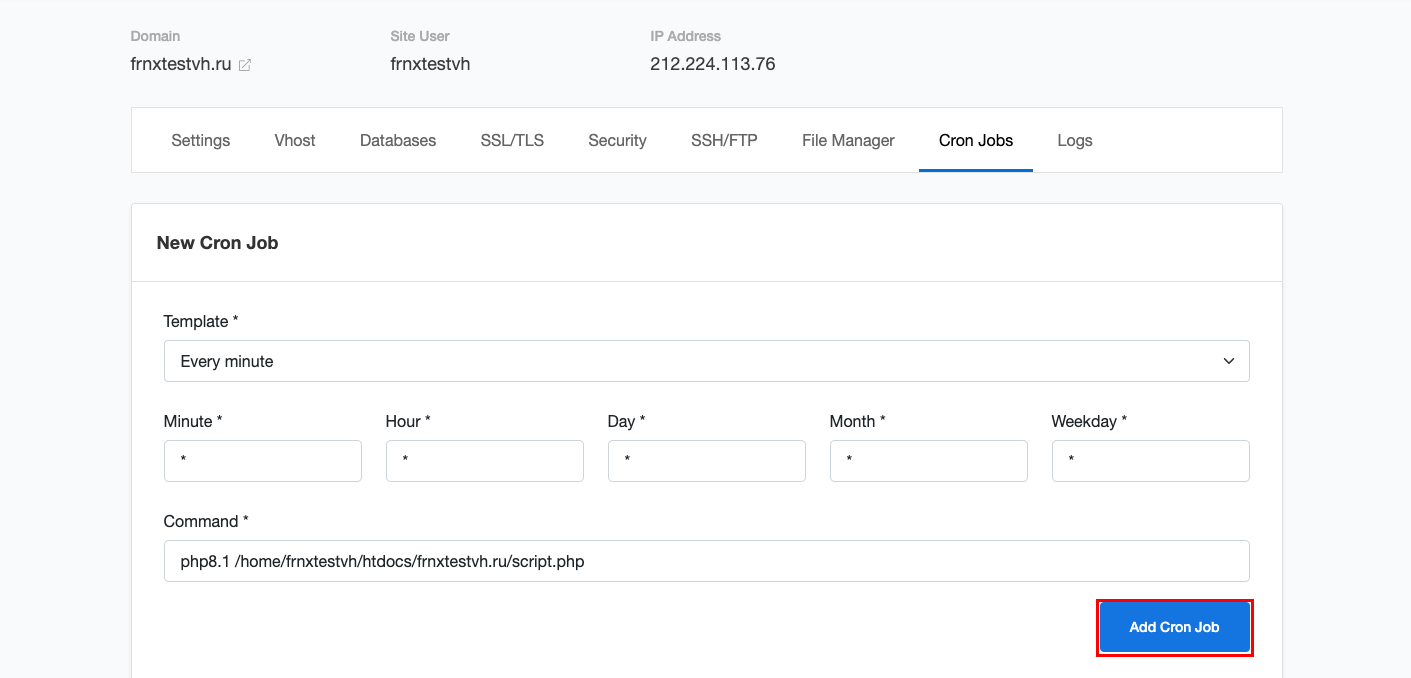 ---
If you have configuration difficulties or have additional questions, you can always contact our support team via ticket system.