When ordering Virtual Hosting, you have the ability to make basic settings directly through Billing without logging into cPanel:
«Order start window»
This section can be divided into five parts: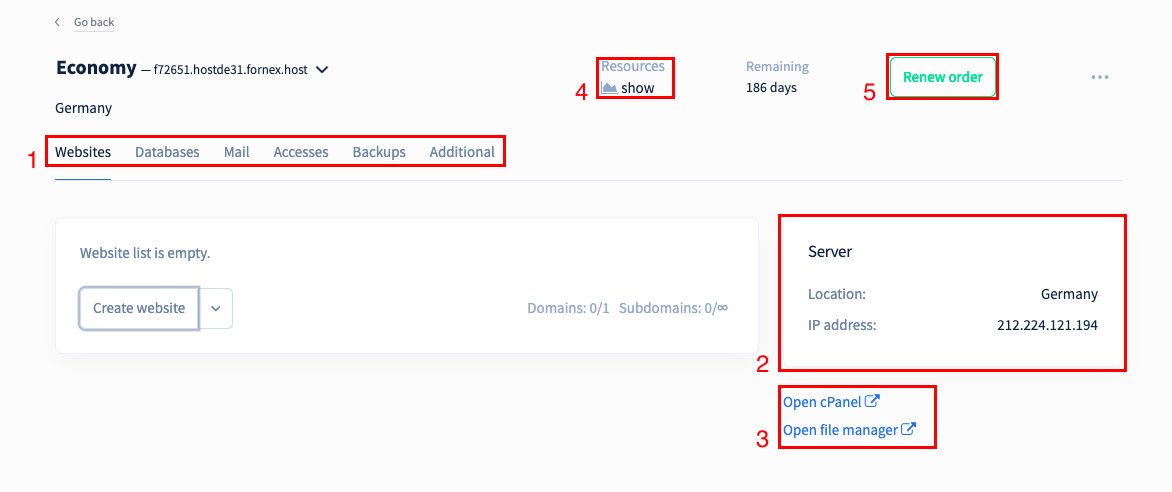 1 - Sections to manage your order;
2 - Order information;
3 - Quick navigation buttons to control panel;
4 - Information about resources consumed by your order (processor, disk space) and expiry date of the order (paid period);
5 - «Extend order» button.
---
Extend order
To extend your order, press the corresponding button, select the order you are going to extend and the period of time, then press «Pay».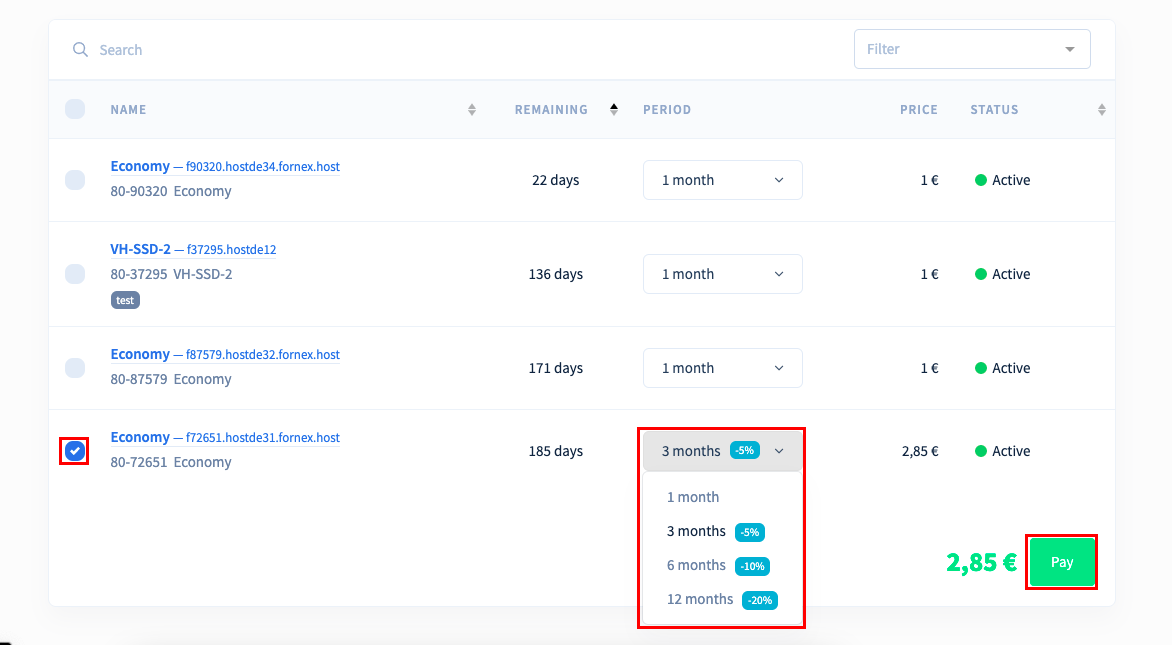 ---
Change rate
You can read more about how to switch to the new tariff here.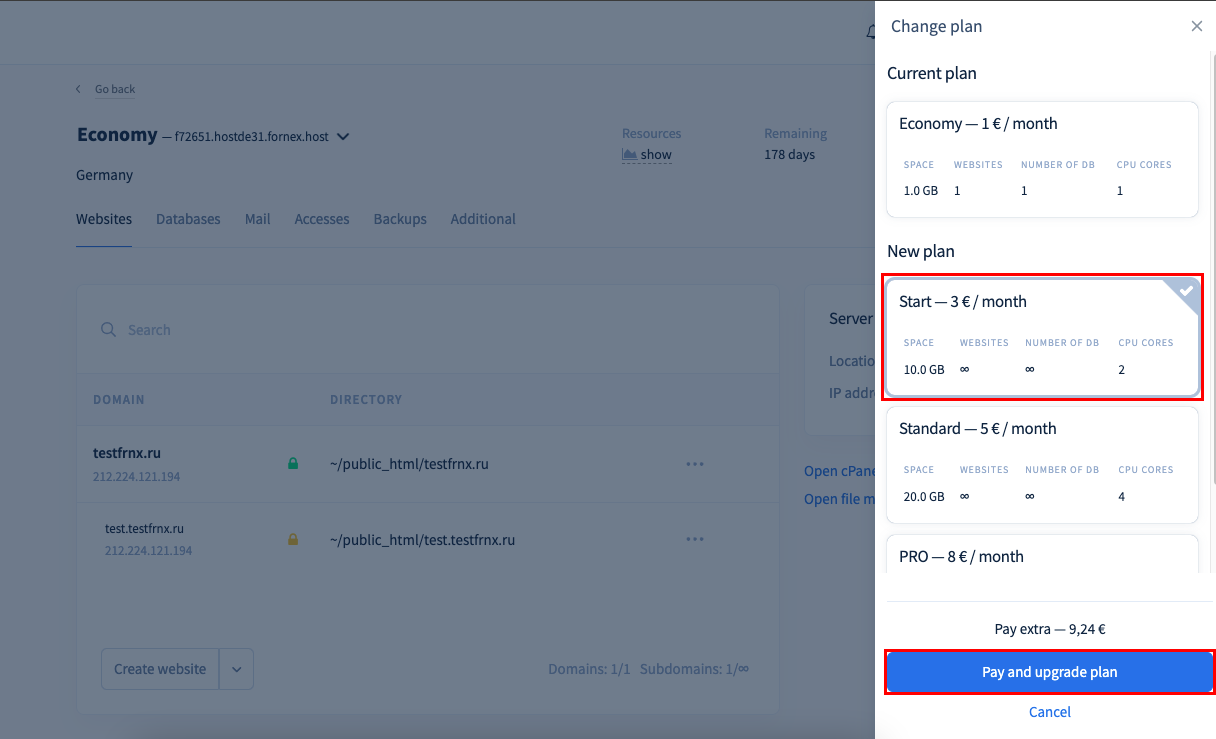 Change tags
The ability to assign tag tags to your orders.


Cancel order
When you cancel your order, click «Cancel Order»


Also, you should understand that the «Cancel Order» button is not a physical cancellation of the service, but an option that disables Auto-Renewal if you have cash on your balance.
If you want to cancel the order completely and get your balance back for the unused days, in this case you need to contact our support service through Ticket system.
---
«Management Sections»
Here you can perform technical operations on your order without using the cPanel control panel:
Websites
Ability to add and delete Domains and Subdomains, select a directory for the domain and add it to our DNS panel.

Adding the domain with delegation to our NS servers.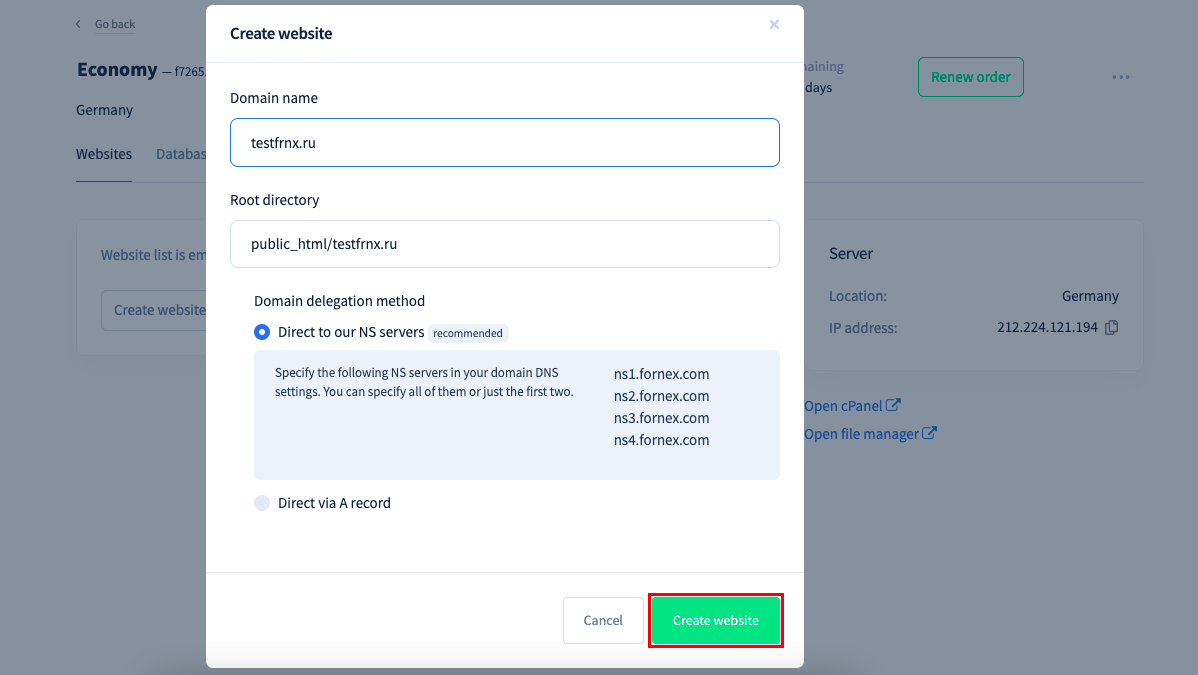 This will add DKIM and SPF entries for your domain.
It will also generate and automatically install a certificate from Let's Encrypt for your domain.
Additional domain (Subdomain) is a domain that the system stores as a subdomain of the main site.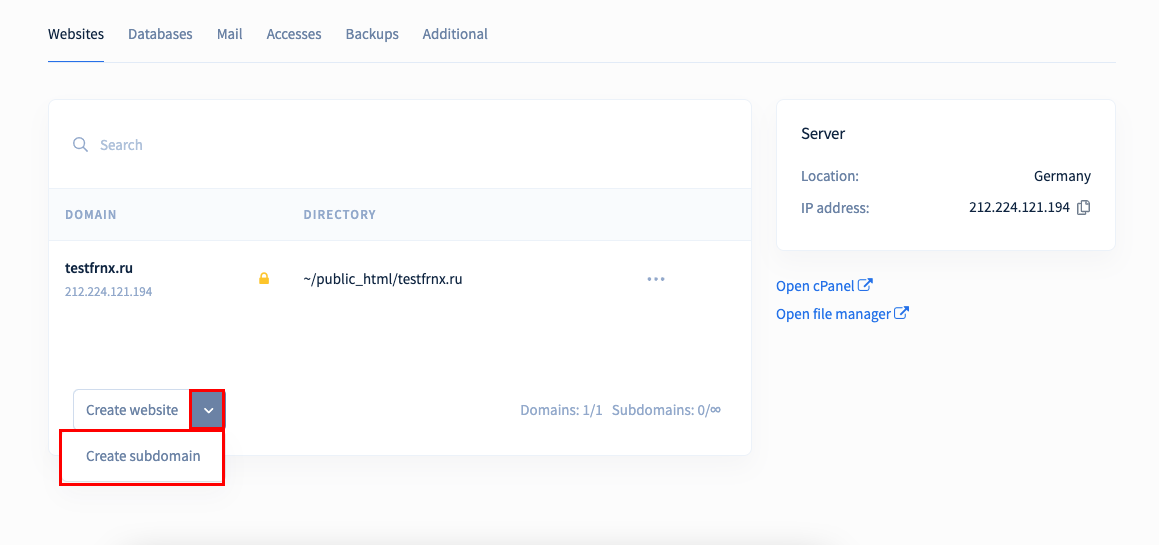 SSL-certificate
Here you can install a certificate for your site.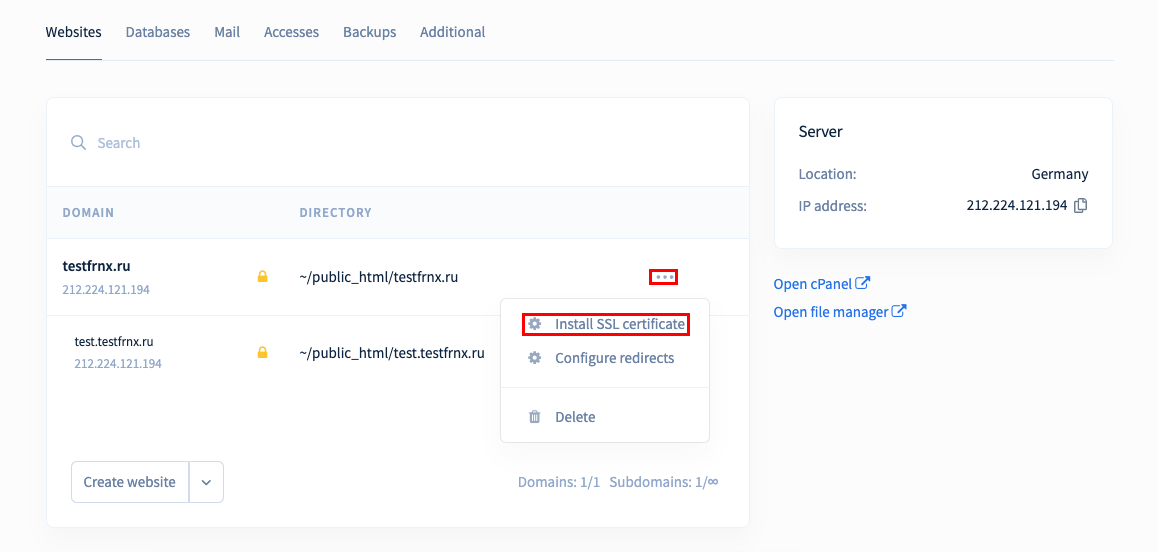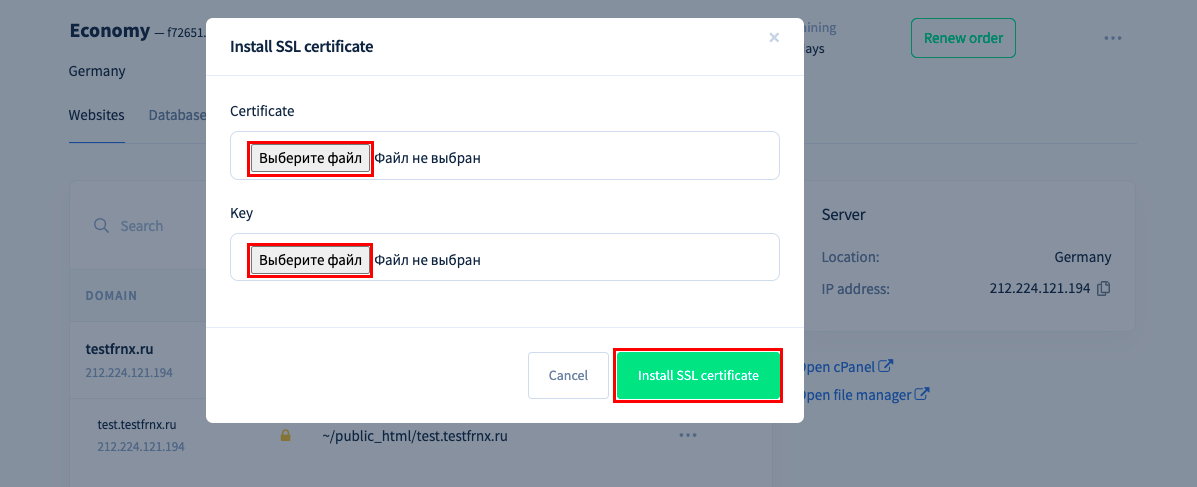 Redirects
The ability to add redirects from domain to domain or from one page of a site to another.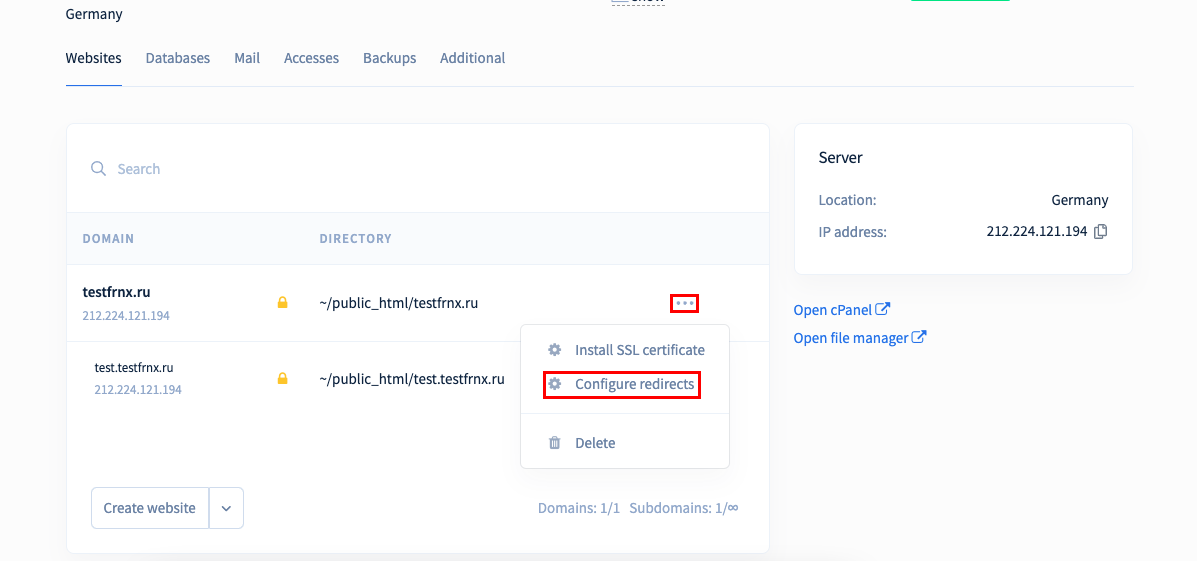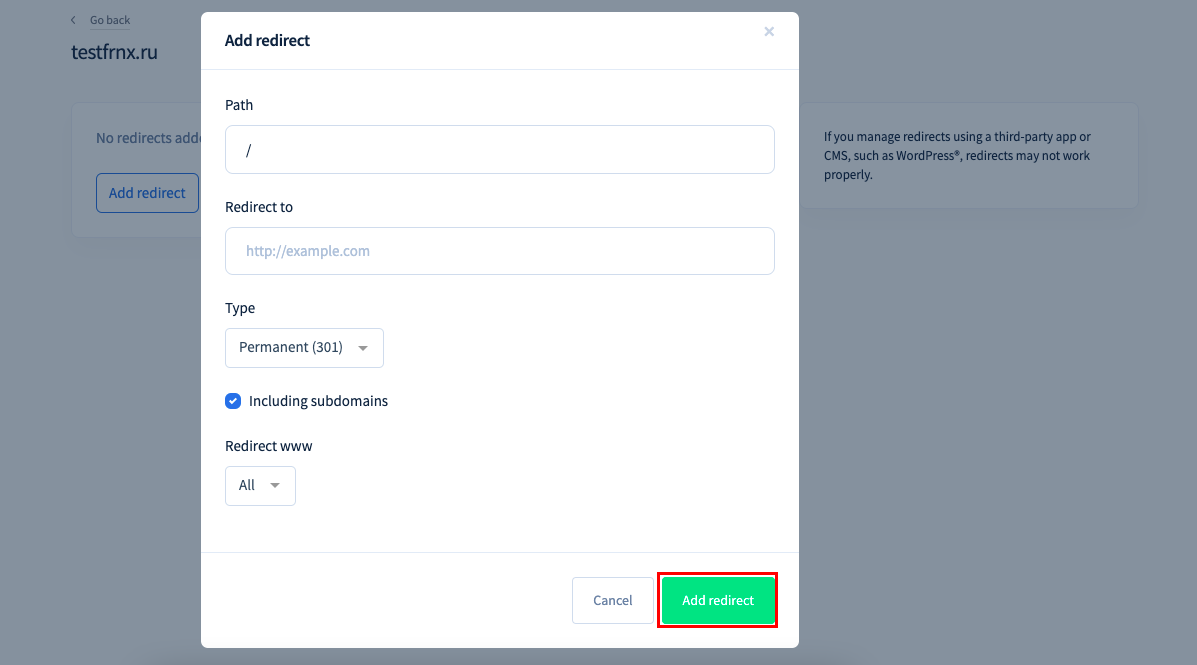 Databases
This is where you can perform database operations, namely Add a new database, Add a database user. Change the name, password or assign permissions.
Button to go to the web interface PhpMyAdmin to manage databases.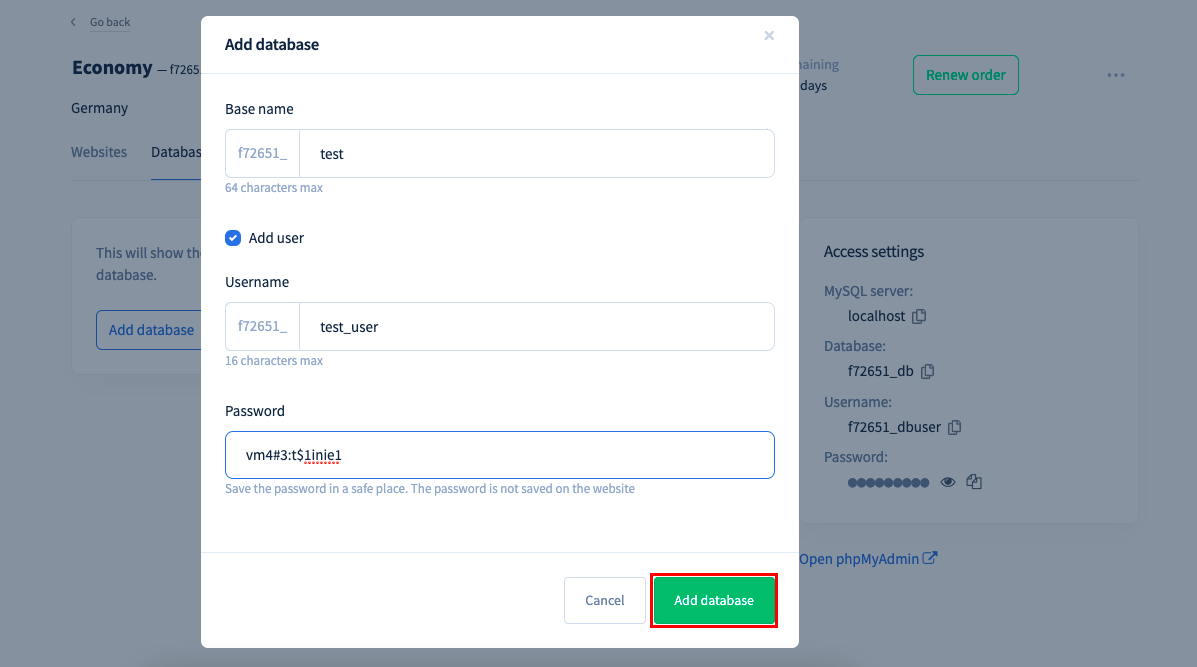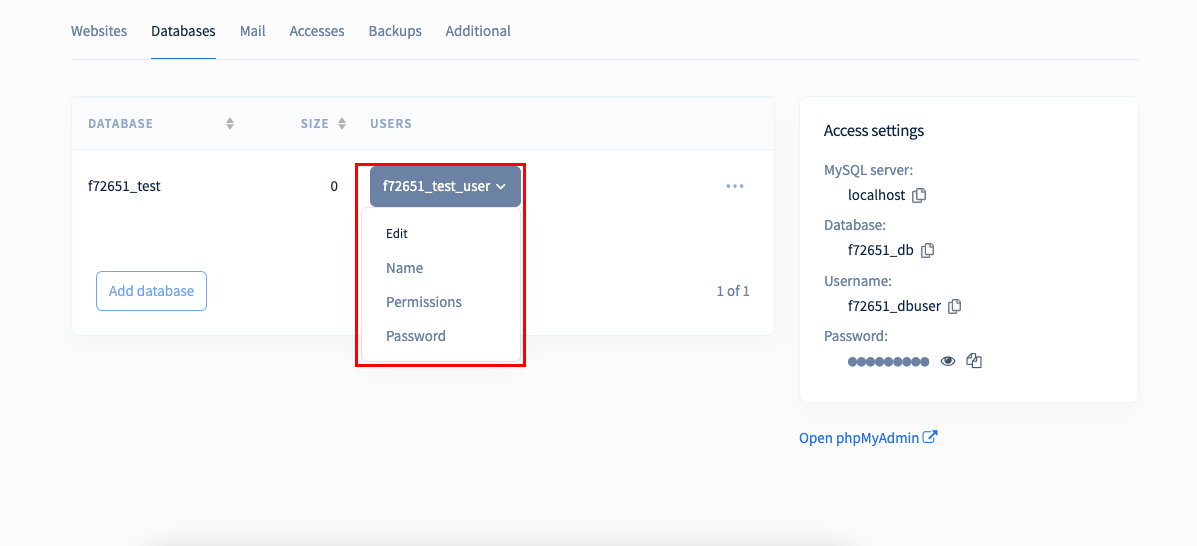 Post
Here you have the ability to add or remove an Email account, specify an Email for the domain, and a disk space quota for the account.
Also, in this section you can use the instructions for setting up your email.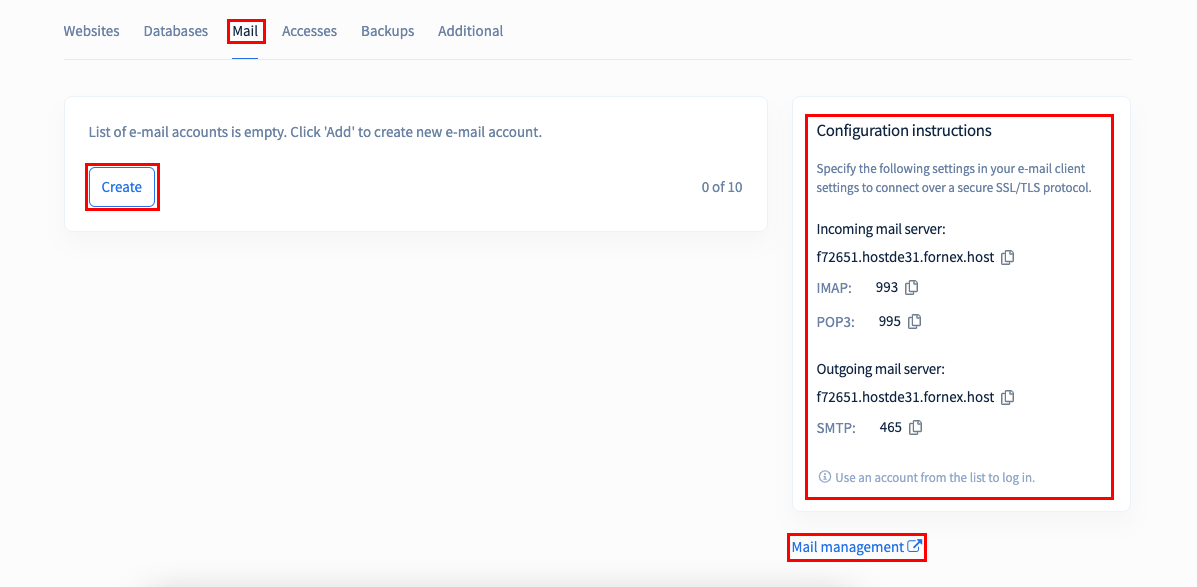 Accesses
Ability to add or remove an FTP account, specify User Name, Root Directory, and disk space quota for the account.
Adding SSH keys to access the server without entering a password.
Specifies data for SSH access.
FTP accesses.
Connection instructions.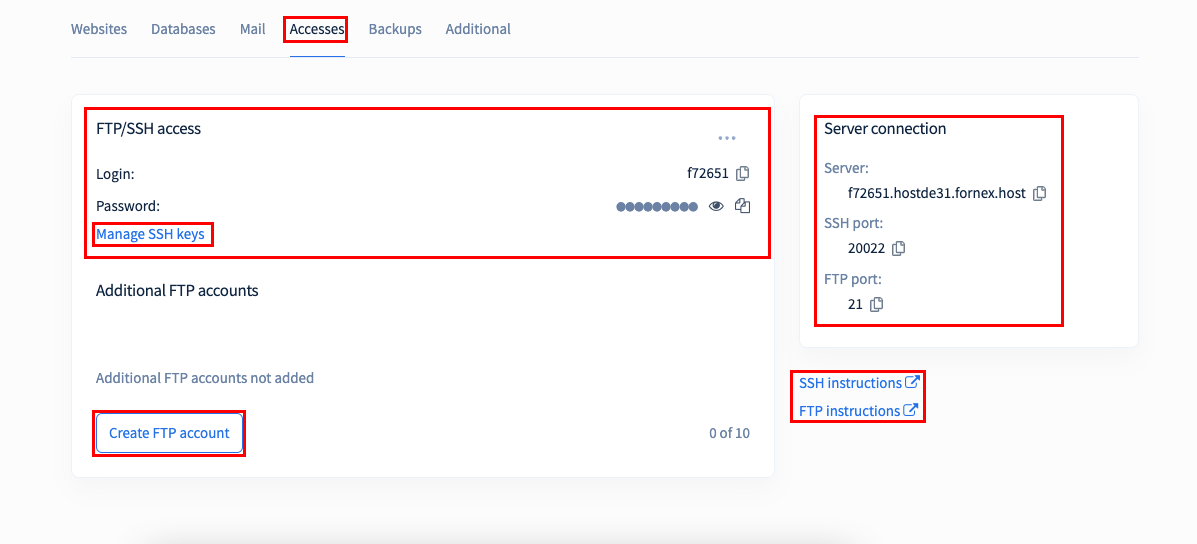 Backups
In this section you have the ability to download backups or restore all your VH order data (sites, SSL certificates, mailboxes, databases).
Store 1 daily and 2 monthly backups (from 01 and 15 dates).
Advanced
PHP versions

In this menu you can specify the version of PHP for the domain. The default hosting version is PHP 7.2.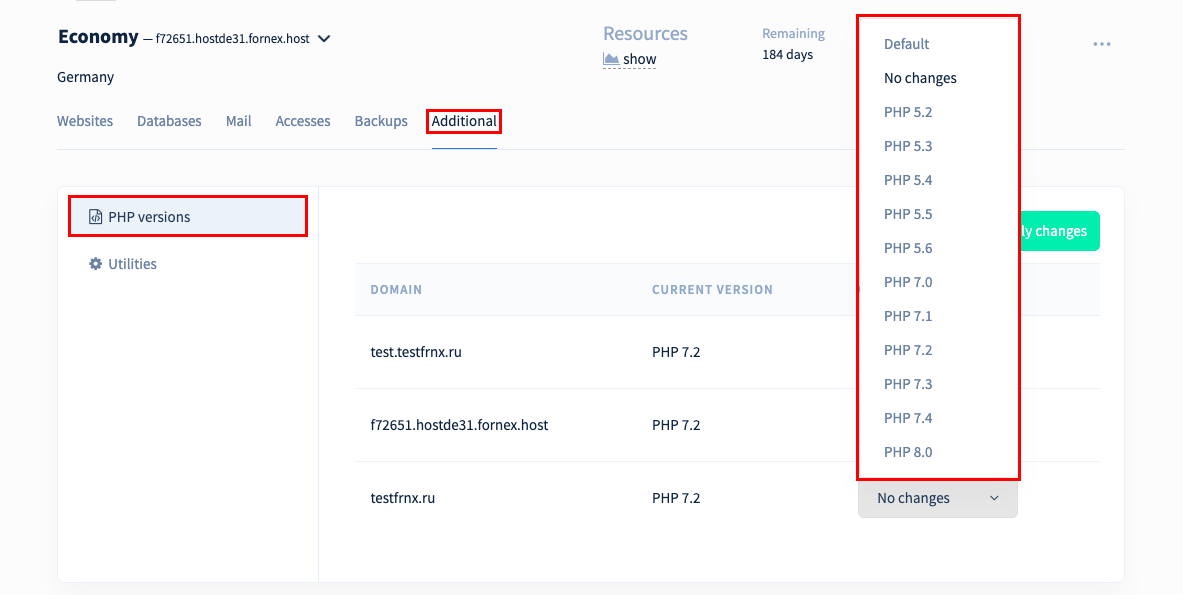 The ability to quickly navigate:
to the cPanel hosting control panel.
PhpMyAdmin web interface for database management.
to the file manager in the control panel.
Webmail in the control panel.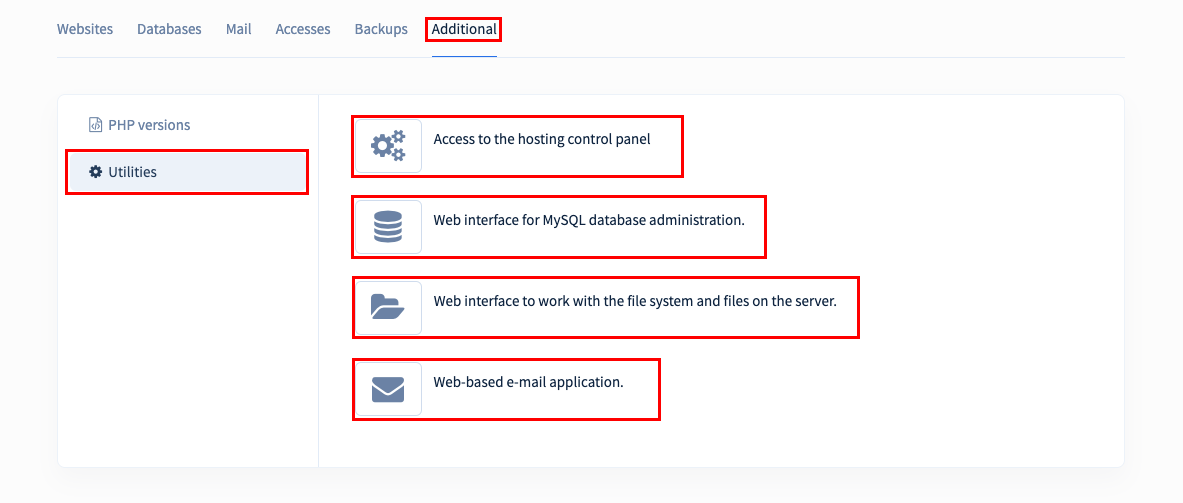 ---
If you have any difficulties or have additional questions, you can always contact our support team via ticket system.