Let's Encrypt is a non-profit certificate authority that provides free X.509 certificates for TLS encryption through an automated process designed to replace the current complex process of manually creating, verifying, signing, installing and updating certificates for secure websites.
By default, the email domain is protected by a self-signed certificate
To run mail over a secure connection with more secure encryption methods, install an SSL certificate on the mail domain
To do this, use the certificate with which your site is already protected (one certificate can protect both the site and the mail at the same time).
To get a certificate for a mail domain, you must select "New Let's Encrypt certificate " when creating/editing the mail domain
Then you need to enter the aliases that the selected domain uses for mail (pop.domain.com, mail.domain.com, smtp.domain.com or others).
Then install the certificate in section "Domains → Mail domains "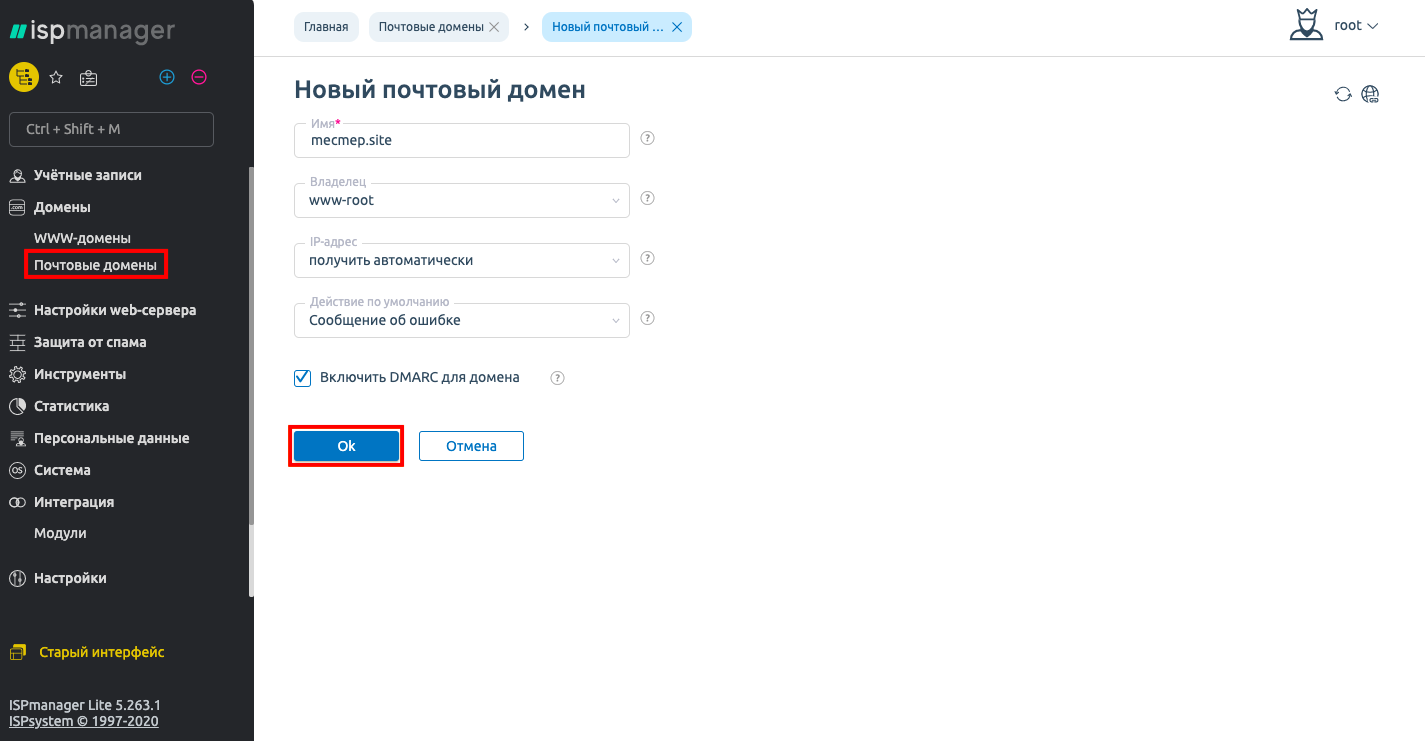 To do this, in the SSL certificate menu, insert the certificate itself, the secret key, and the certificate chain


---
If you have difficulty setting up or have additional questions, you can always contact our support team via ticketing system.