In the main program window, right-click "Local Folders " in the upper left corner and select "Options " in the drop-down menu:

In the bottom left corner, click on "Actions for account " and choose "Add mail account " from the drop-down menu: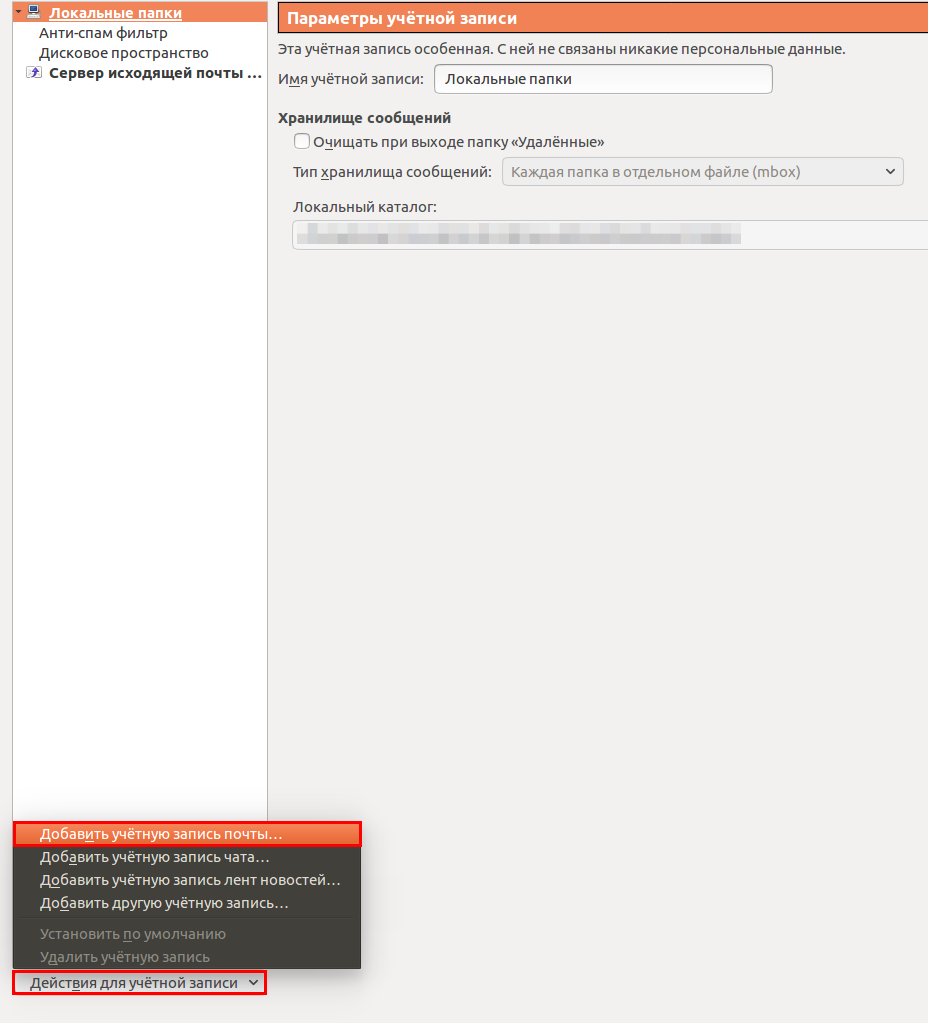 Let's fill in the data in a new window:
"Your name " - the name of the mailbox owner
"Email address " - the created email address
"Password " - password to it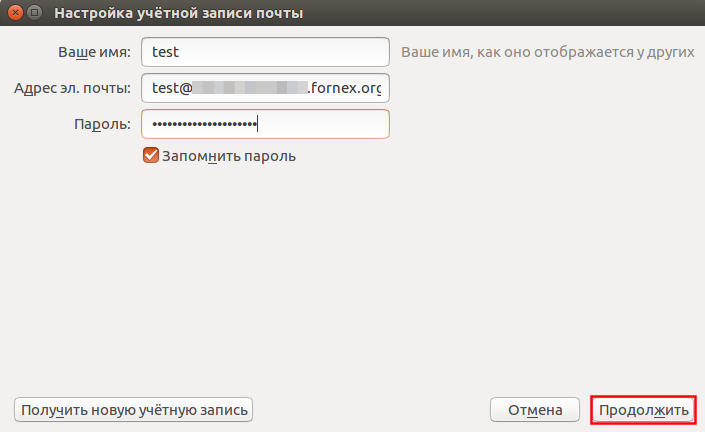 And hit the "Continue " button.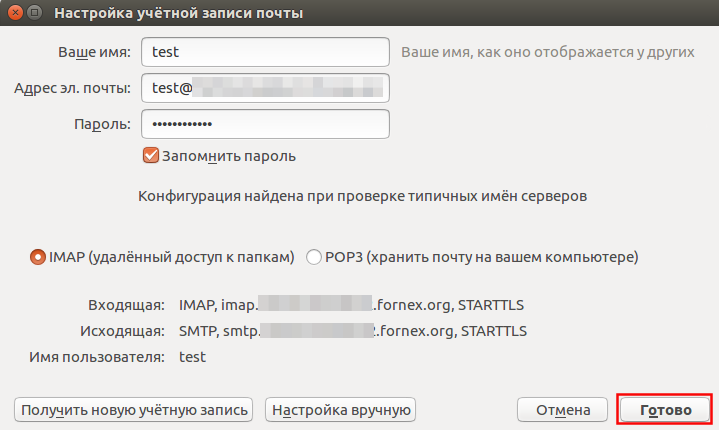 In this window, click on "Done "
The mail client itself determines the server name and ports to handle the mail.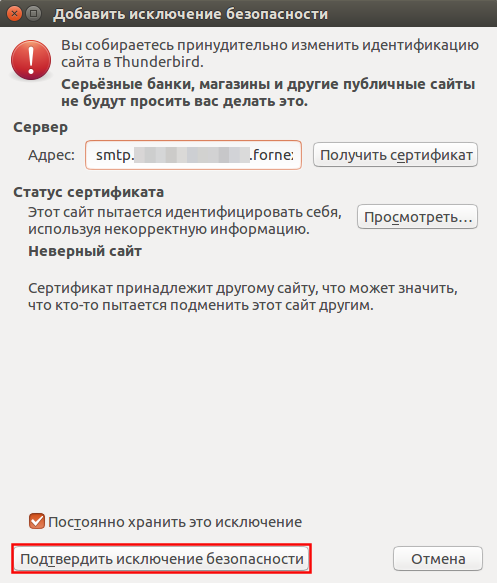 When a self-signed certificate is warned, you must click "Confirm security exception ".