BrainyCP is a popular free Linux hosting panel with a simple and user-friendly interface. BrainyCP on VPS hosting allows you to easily manage websites, SSL certificates, set up FTP storage and monitor the whole system.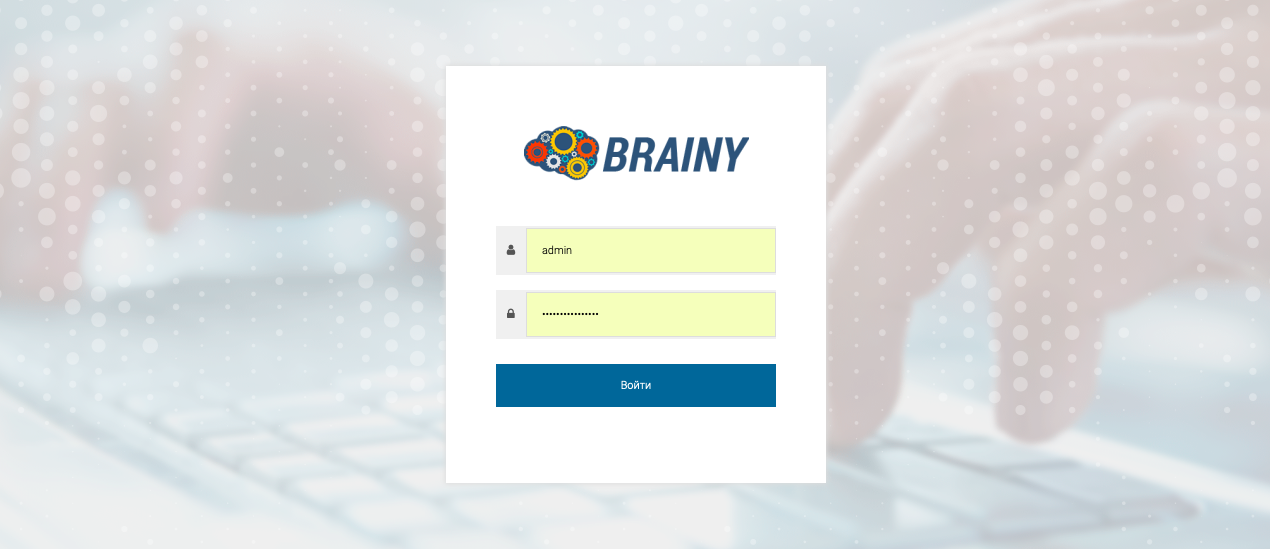 To add a mail account, go to "Mail" → "Mailboxes "
Here you can specify your mailbox size quota in MB, as well as add DKIM and SPF entries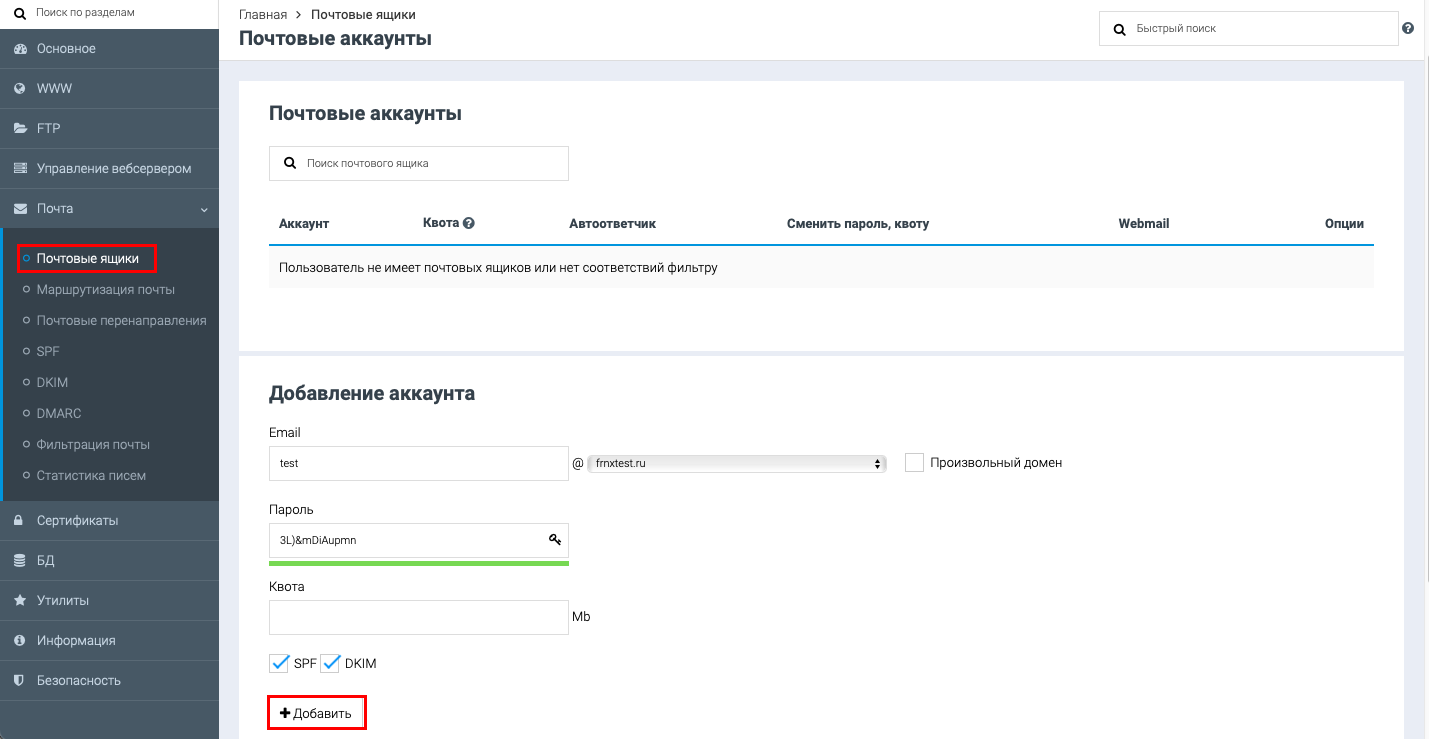 Save the specified data using the Add button.
To get to the domain mailbox, click the "Log in to mailbox" button.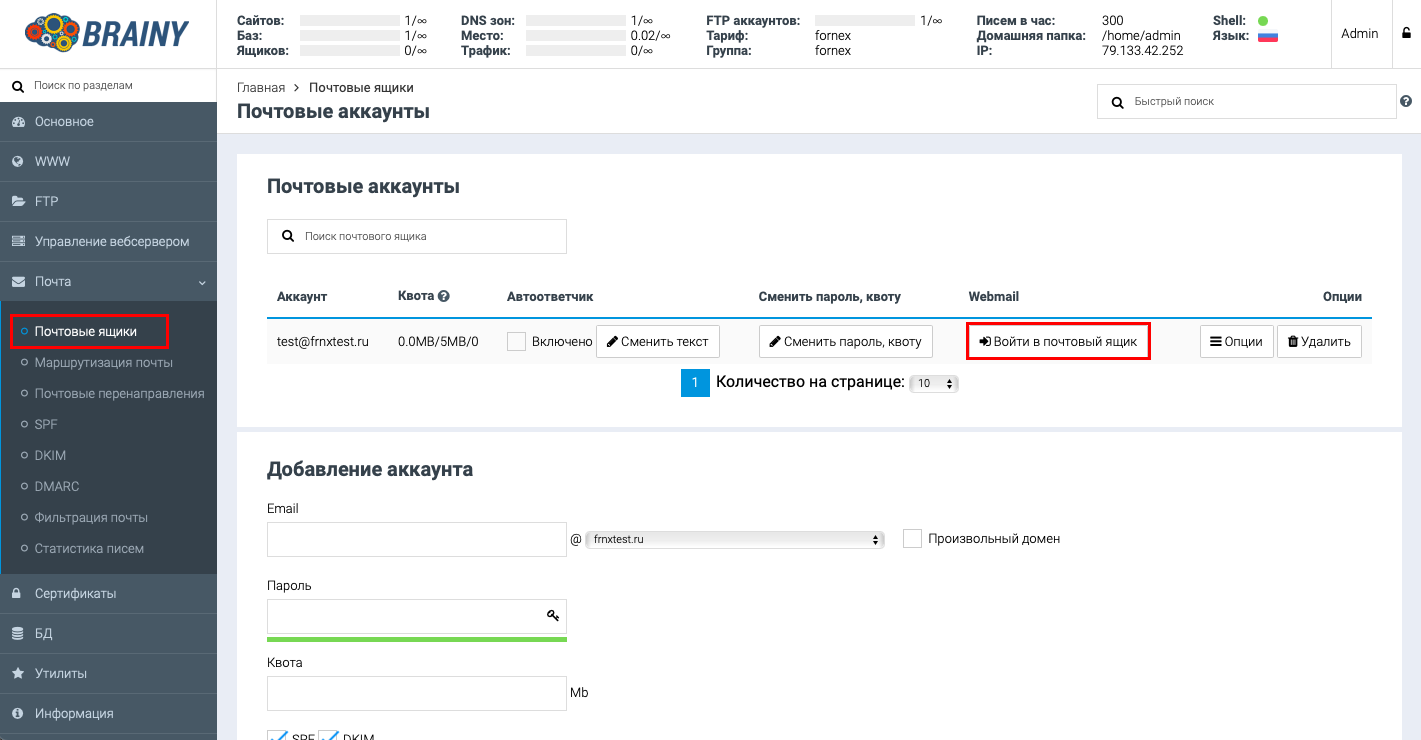 Enter your details and choose your email client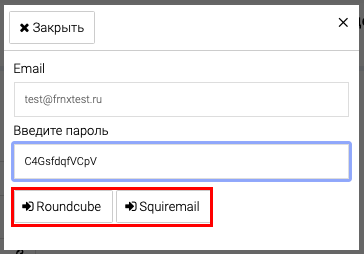 ---
If you have difficulty setting up or have additional questions, you can always contact our support team via ticket system.