This service can be found under "Files → Directory Privacy "

"Directory Privacy "* - allows you to set a password to protect certain directories of your account.
For example, to password protect the root directory of the main domain public_html**, click on the appropriate directory.
Enter the name of the protected directory and check the box "Password protect this directory "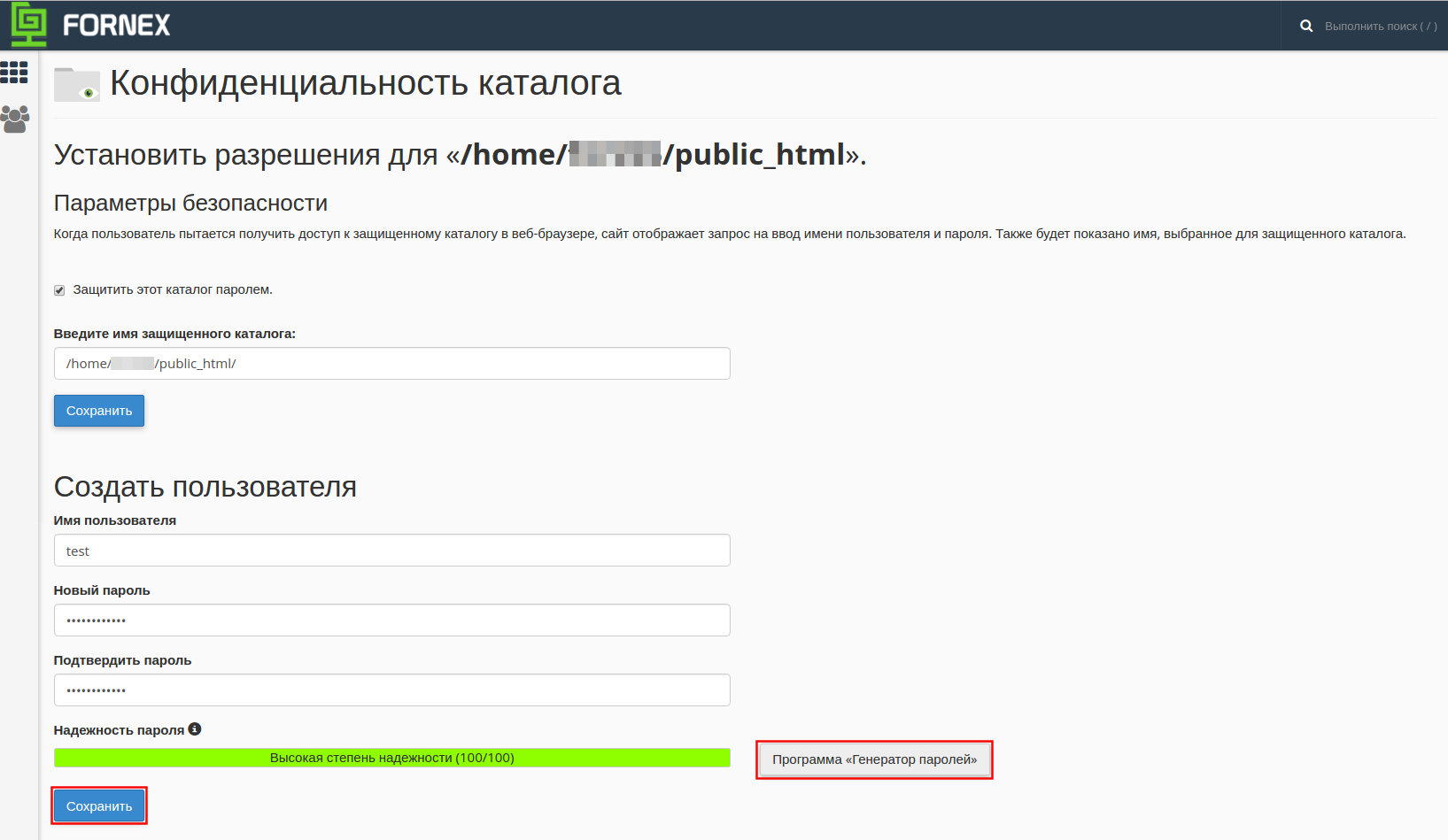 After successfully creating our protected directory, click "Back". Specify a username and password and click "Save "
Now when you go to the main domain in your browser you will see a window asking you to enter your user name and password. After entering the necessary data, click "Login ".