Log in to the "cPanel " control panel
Go to "Domains → Zone Editor "

In the list of domains, select the domain you want and click "MX Record "

"Priority " specify 10
"Recipient " enter new mail server mx.yandex.net
Save the record - "Add an MX Record ".
To edit the record, select the desired domain in the list of domains, press "Manage " button on its right side.
In the list of entries, click to the right of it "Edit "
The following MX record must be specified for YANDEX mail:
---
For Gmail you need to specify the appropriate MX records:
---
For Mail .ru mail it is necessary to specify:
---
Then, let's go to "Email → Email Routing ".


Select a domain from the list.
The "Configure Email Routing " menu appears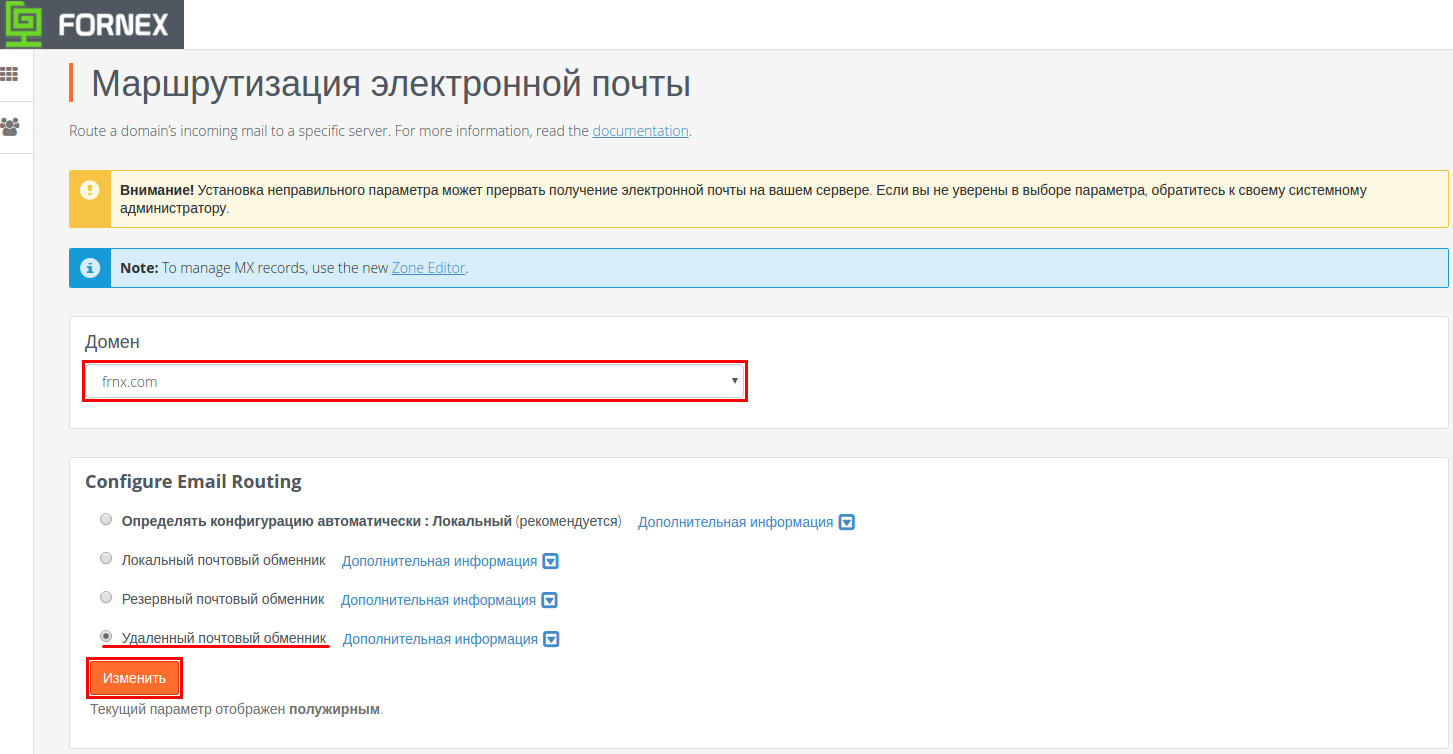 Select "Remote Mail Exchanger " and click "Change "
---
In the [DNS] control panel (https://fornex.com/my/dns/), look for MX records (at the bottom) and add the following record: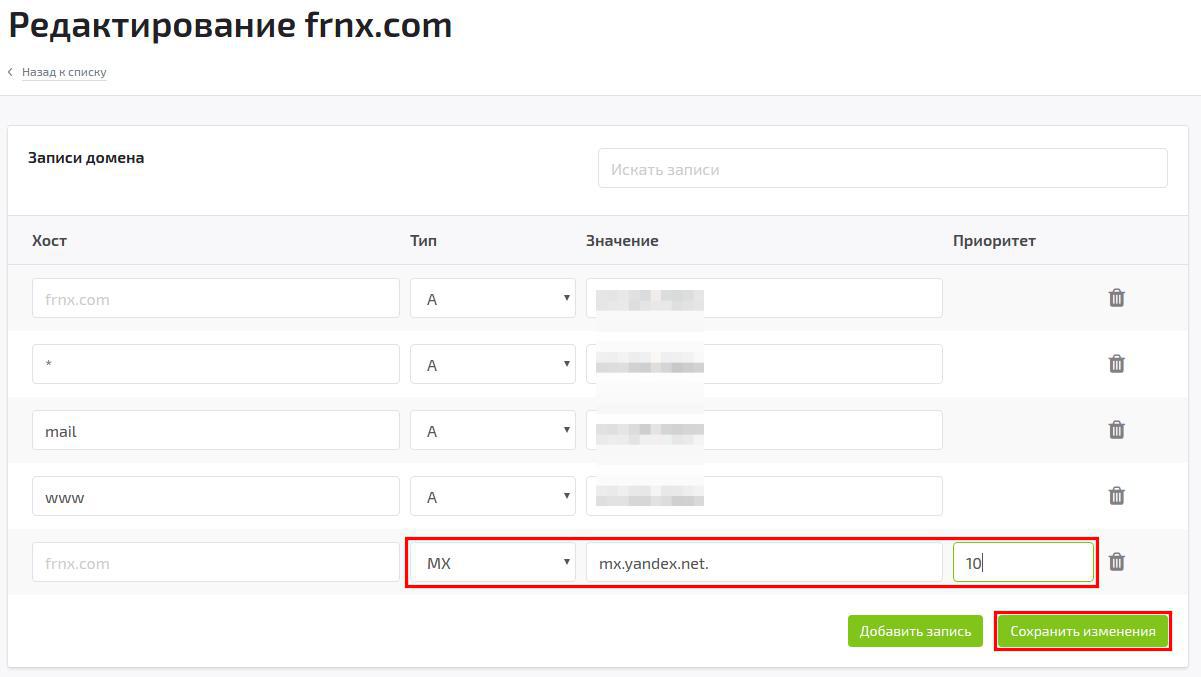 Also note that the dot at the end of the server name is required!
---
*For Gmail, you need to specify the corresponding MX records in the same menu
---
For Mail .ru mail you need to specify:

After all the changes, wait for the DNS cache to refresh (usually 2-4 hours).
Also, add your mailbox directly to the service you did the setup for and where it will work.
---
If you have any difficulties in the configuration or have any additional questions, you can always contact our support service via ticket system.