ImunifyAV - an antivirus for websites that will find any malicious script and, if necessary, cure it in one click. Supports WordPress, Joomla!, Magento, Drupal, MODx, Bitrix and other php CMS, as well as static html-sites.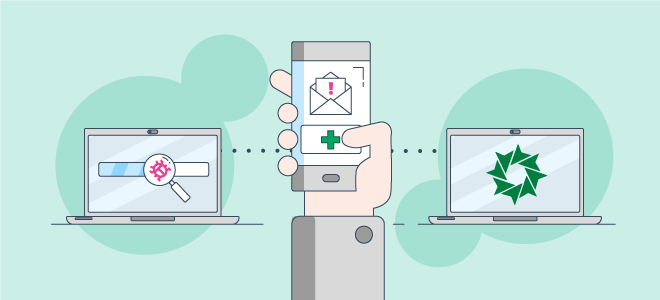 Antivirus capabilities:
Detects any malicious scripts*
Finds backdoors, web scams, trojans, "black" SEO, phishing pages, and other kinds of "malware".
Automatic Website Cure*
If infection is detected, antivirus will cure it in one click. So even a newbie will be able to cope with the scan.
Black Lists Check
Checks domains for sanctions by Google and Yandex, anti-virus services, as well as the presence in the RKN and phishing sites database.
Schedule and notifications
You set up scanning of sites on a convenient schedule, and a detailed report and notifications come via email.
Flexible settings*
Allows you to manage server resource consumption, load and scanning frequency.
To activate the antivirus, go to "Integration " → "Modules ".
Find ImunifyAV module and click Buy (5 Euro/month) or Trial.

The free version scans site files with no limit on the period of operation, number of sites and with regular updates of virus databases, and checks for the presence of domains on blacklists. You will need to buy ImunifyAV to cure files.
The paid version cures infected sites in one click, checks files on a schedule, and notifies the administrator of an infection. This version has no limit on the number of domains on the server.
Antivirus is available for ISPmanager Lite from version 5.182.0
For more information, visit ispsystem.
---
In the updated version of the control panel, which is available since version 5.261.0, antivirus is also available under "Integration " → "Modules ".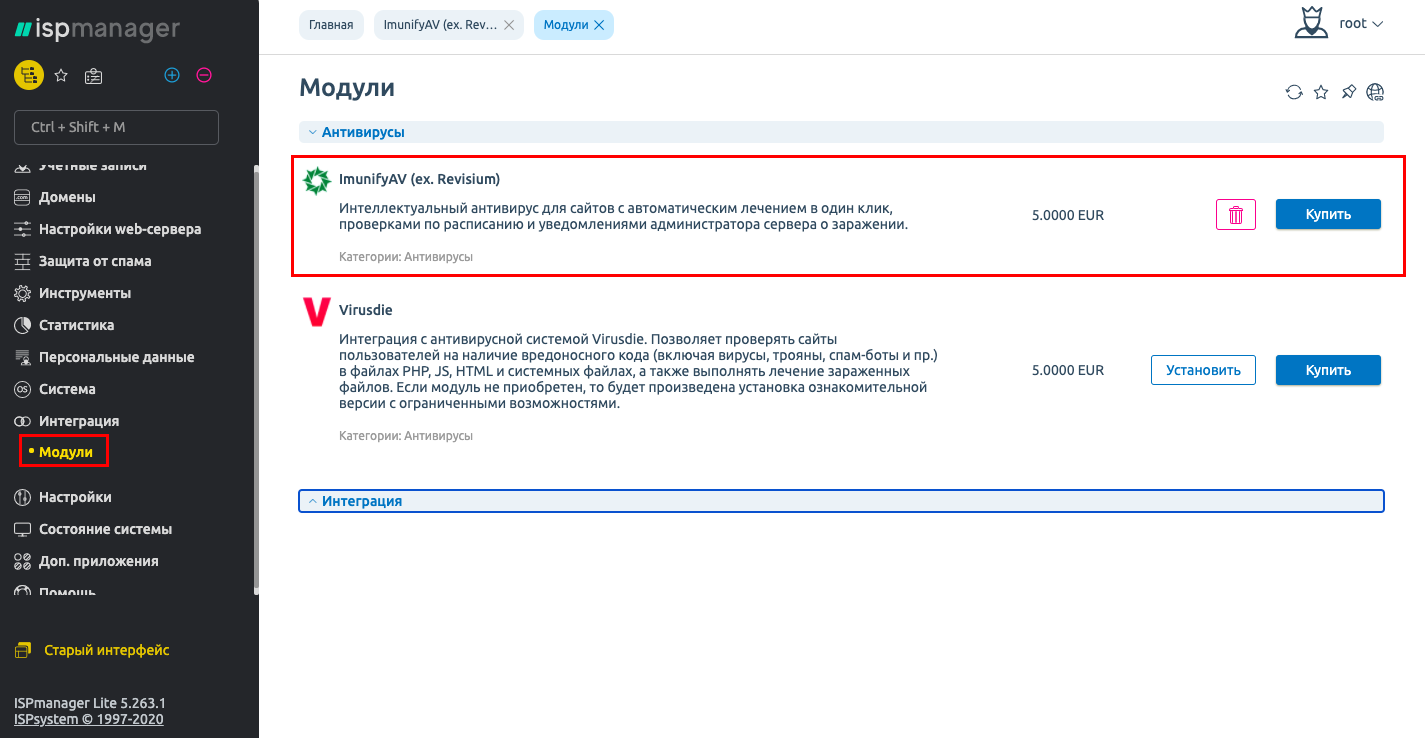 You can use the antivirus from "Tools " → "ImunifyAV (ex. Revisium) ".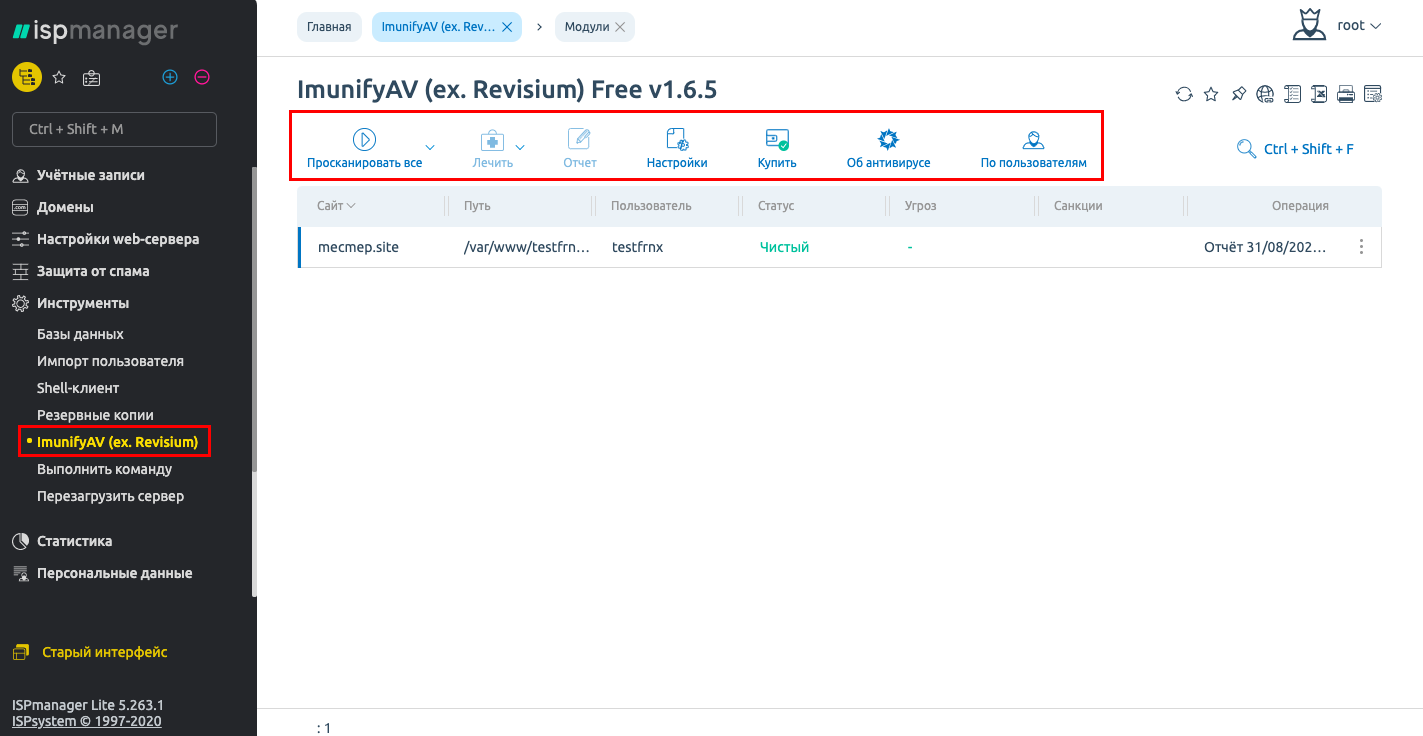 ---
If you have difficulties in setting up or have additional questions, you can always contact our support team via [Ticket system] (https://fornex.com/my/tickets/).