To configure the filter, go to "Email → Global Email Filters "

This feature helps you get rid of junk mail or manage emails of a certain kind.
To create a new filter, click "Create New Filter "

Enter a name for the filter.
Configure the filter using the "Rules " form.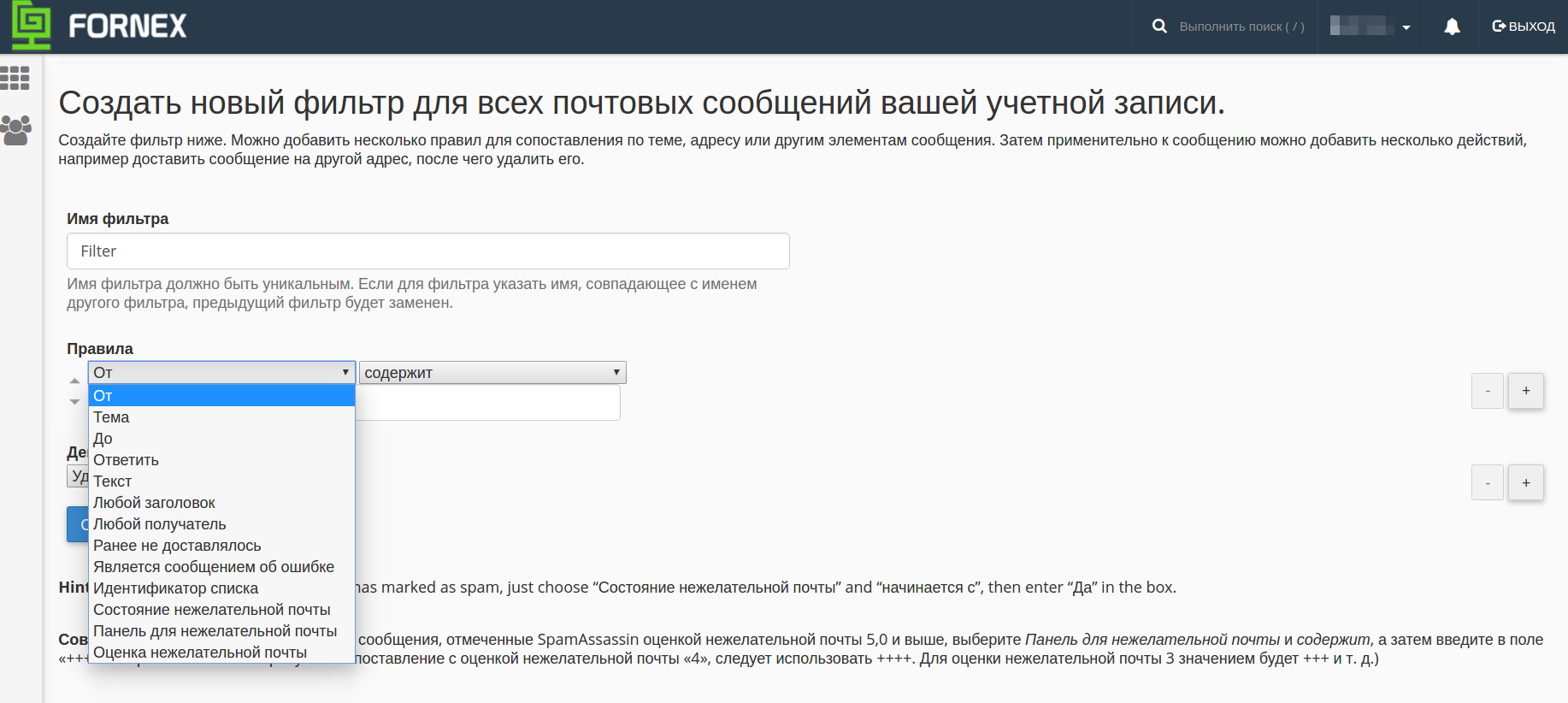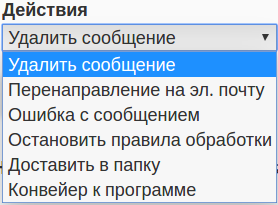 You can add some rules for matching by subject, address, or other elements of the post. Then multiple actions can be added to the message.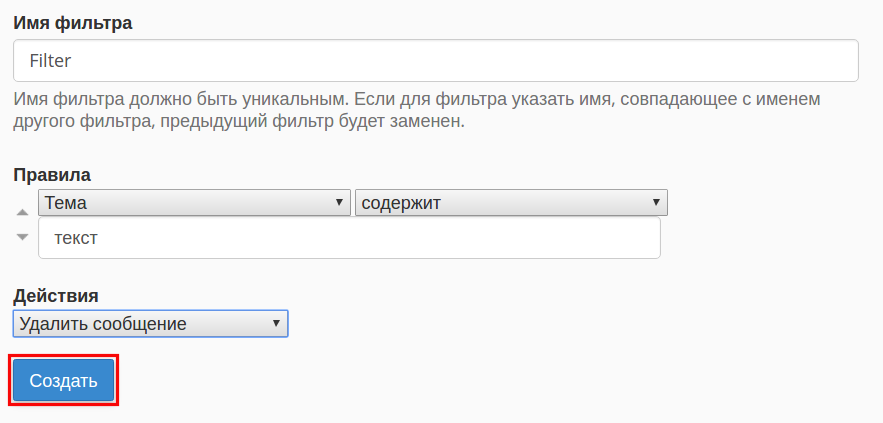 You can delete, create and prioritize filters with a simple drag and drop.