You can use the user account "admin " to access the sites via FTP.
You will find the login information in Billing, section Settings → Accesses: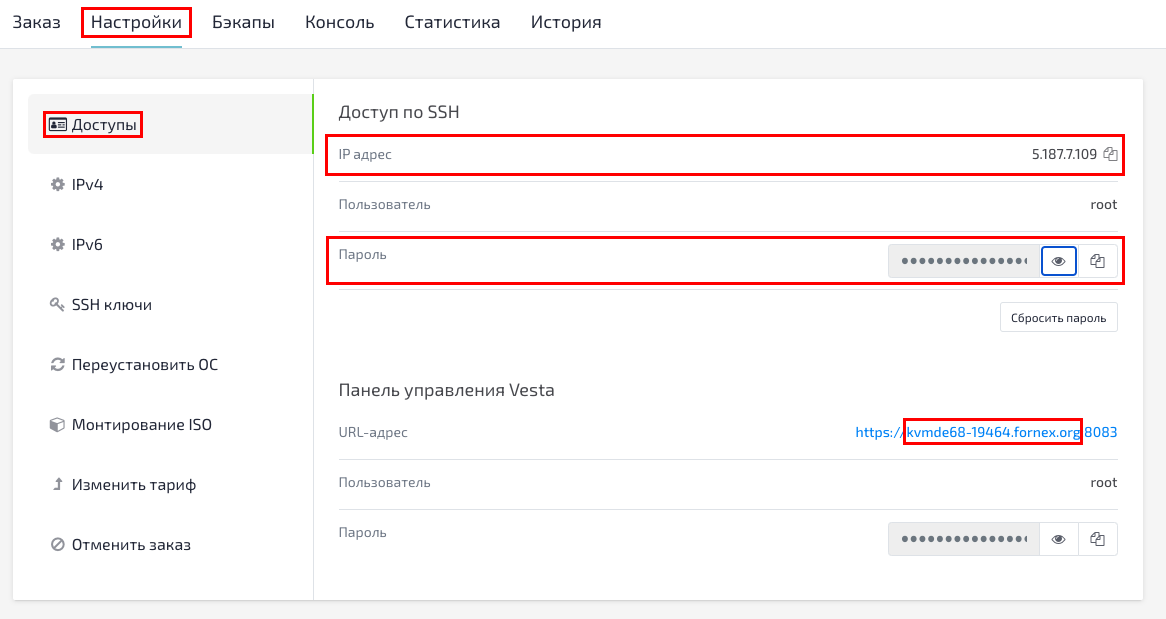 Connecting to a VPS server with login and password of a user "admin " using an example of the program (FTP client) - FileZilla
Run the client and go to the menu Site Manager, using shortcut keys CTRL+S:
Press - New Site and fill in the fields:
Host - Hostname of the server (in this example is kvmde68-19464.fornex.org) or IP of your server;
Port - specify standard port of FTP protocol - 21;
Logon type - normal;
User - admin or login of the user you created;
Password - user password;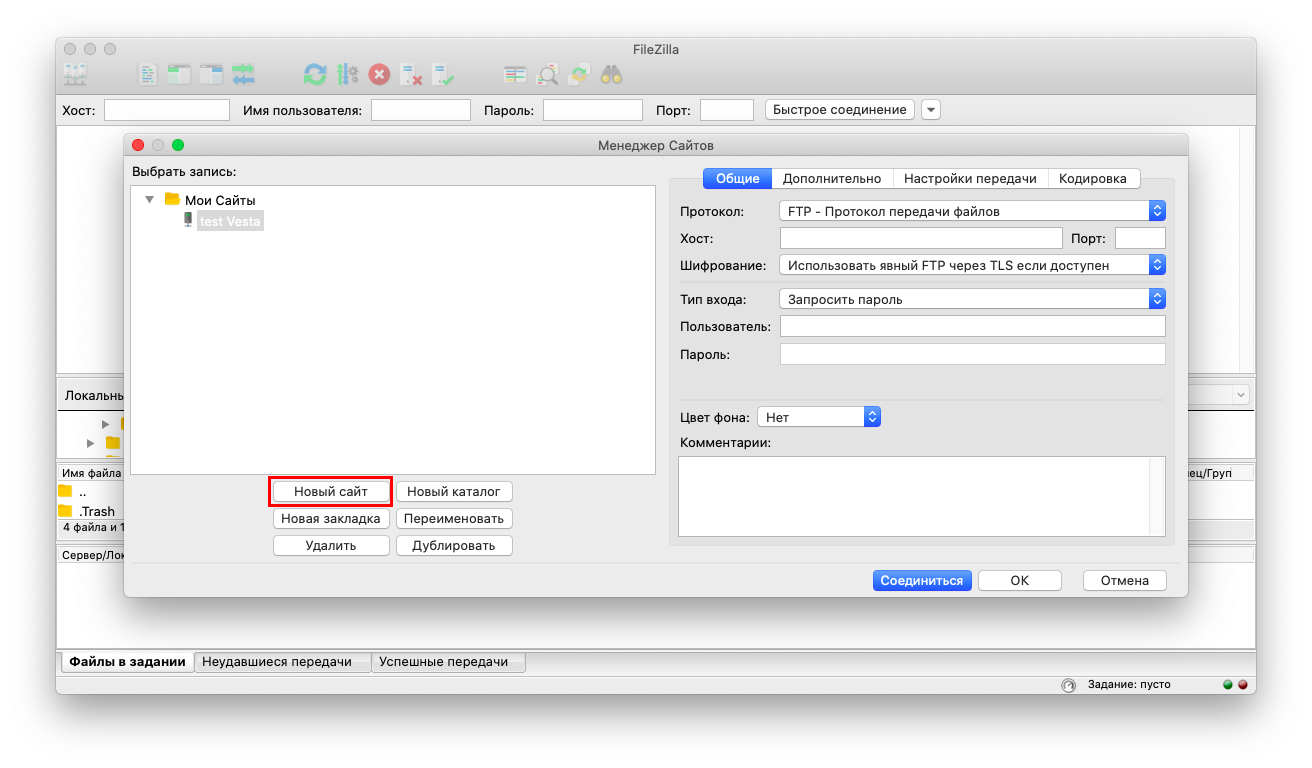 In the General tab, fill in the fields: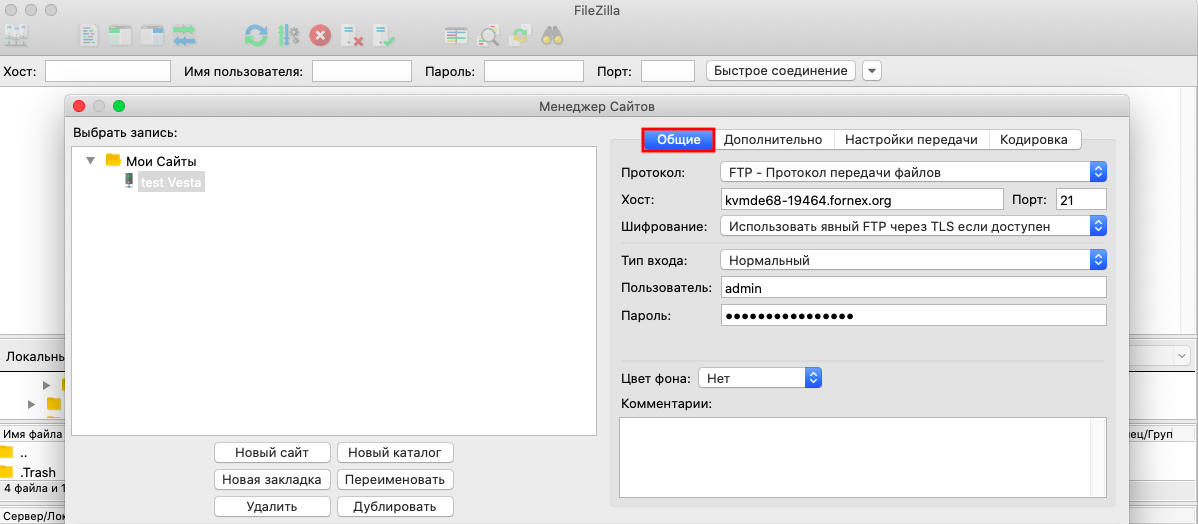 Go to the Transfer Settings tab and fill in the fields: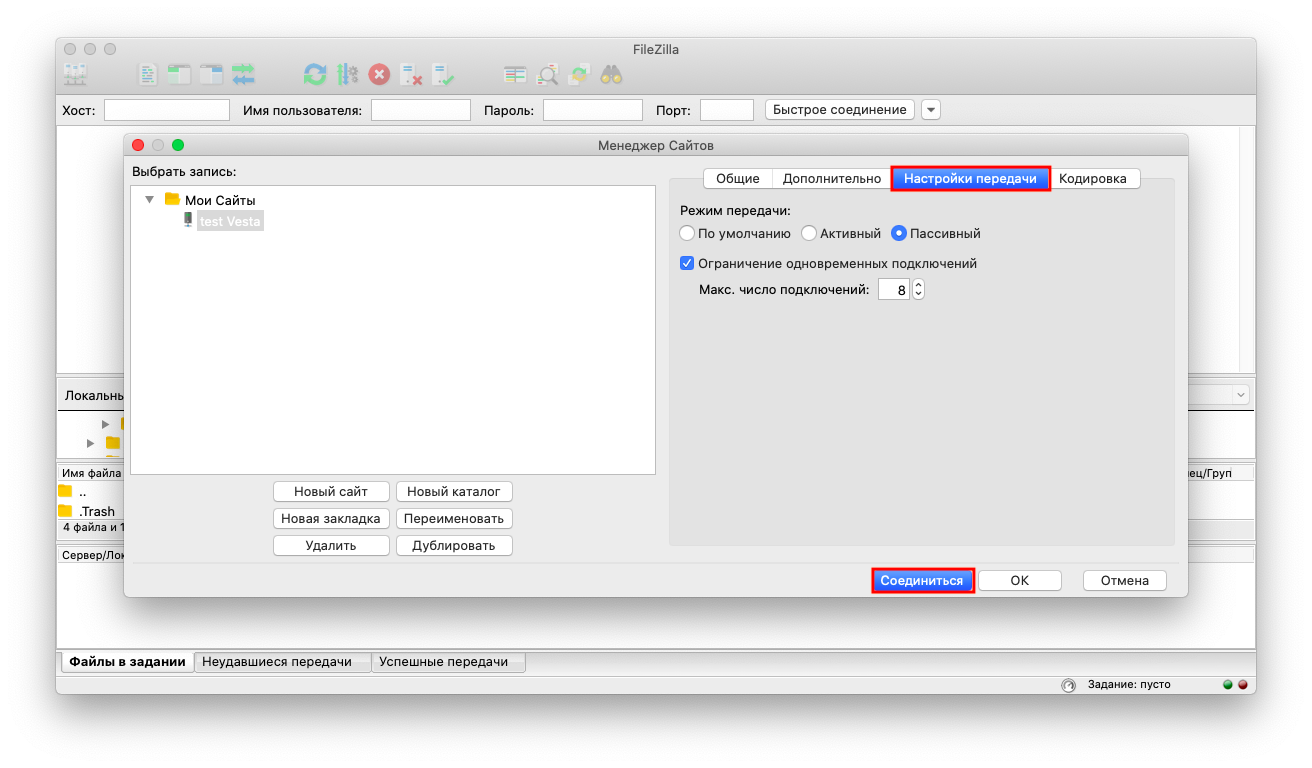 Press the "Connect " button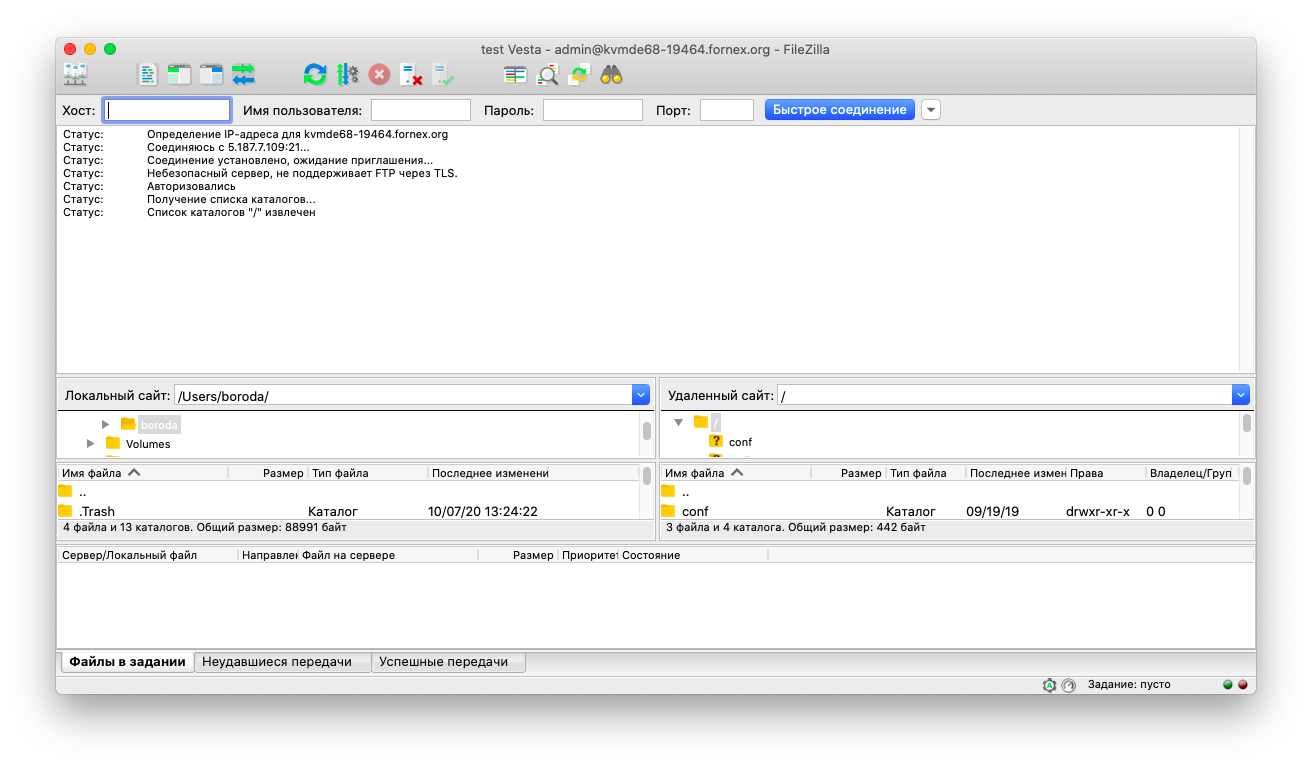 ---
To create a separate ftp-user go to "WEB " section of control panel, choose required domain and click on "Edit ", check "Additional ftp ", and set name and password for new user.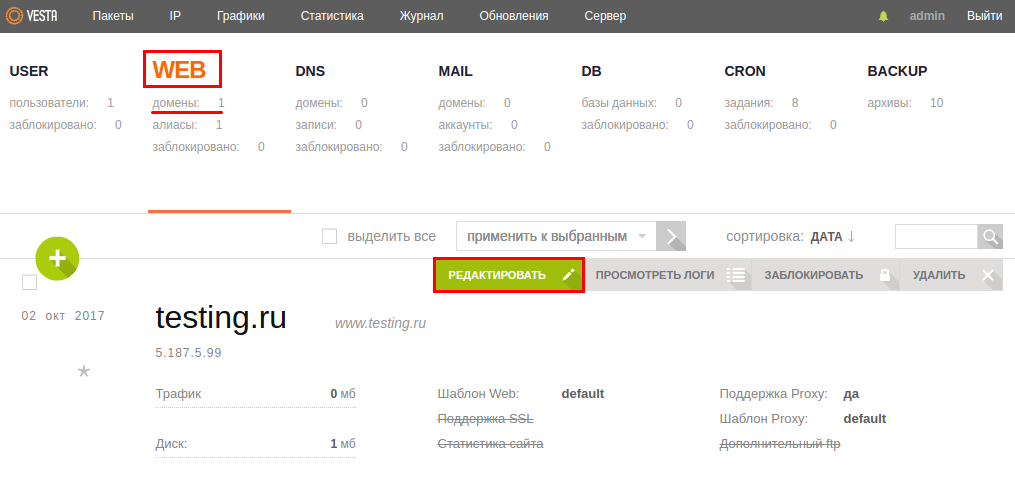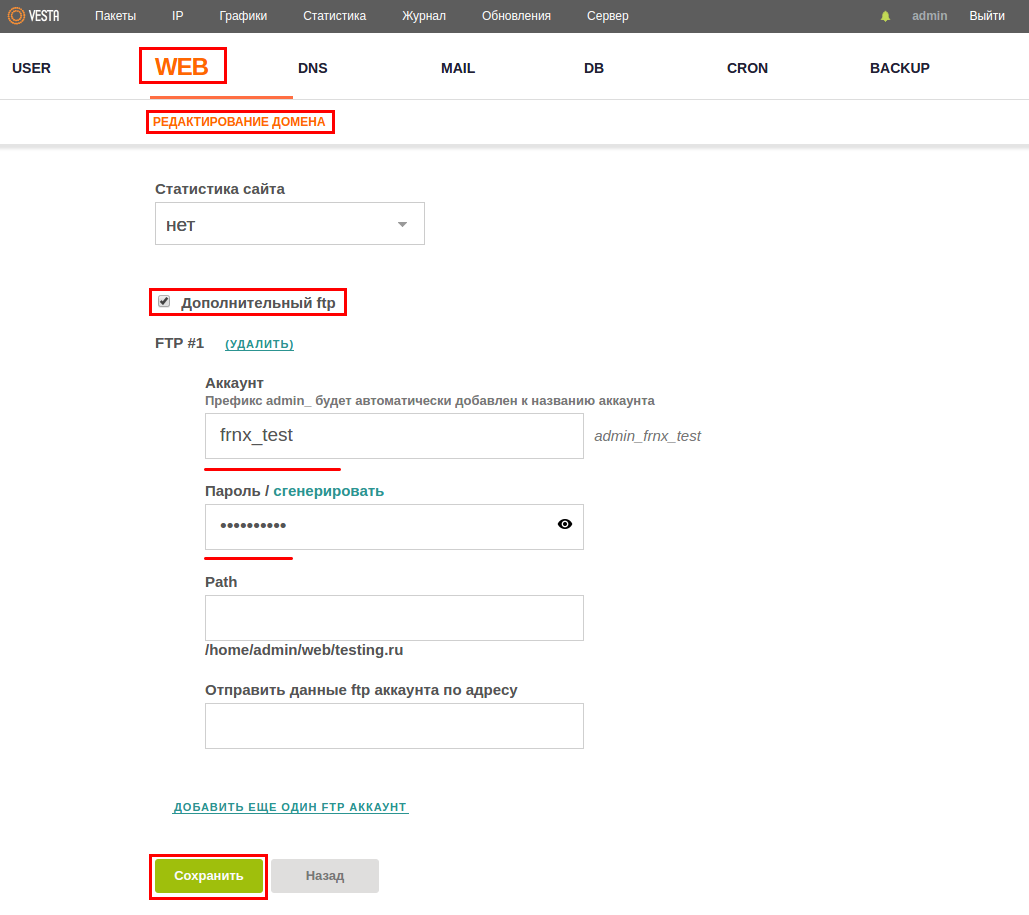 ---
If you have difficulties in setting up or have additional questions, you can always contact our support team via [Ticket system] (https://fornex.com/my/tickets/).