To control your email disk space, go to "Email → Email Disk Usage "

This interface allows you to view all your mailboxes and delete old or large messages.
Select an account to edit from "Account "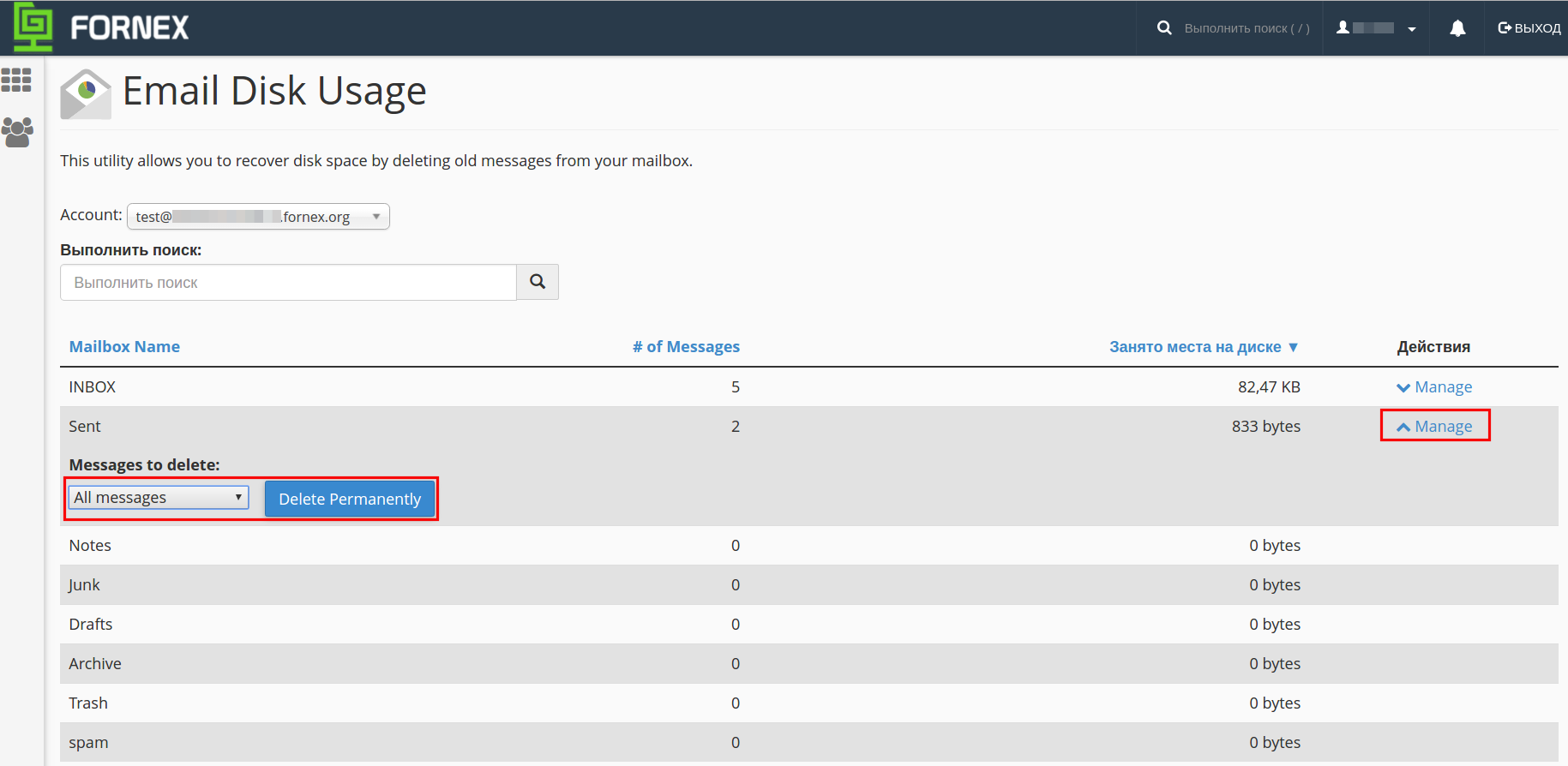 *Mailbox Table
The mailbox table contains a list of mailboxes sorted by name, number of messages and disk usage.
Mailbox name - name of the mailbox.
Mailbox number - number of messages for the address or in the mailbox folder.
Disk usage** - The amount of disk usage for each address or mailbox used in bytes, KB, MB or GB.
Actions - actions available for the mailbox.
*Delete messages!
To delete messages, perform the following actions:
Press Manage to delete messages from your mailbox.
Select the delete option from the menu.
Press "Delete ".