To manage the databases, go to "Databases → MySQL® Databases "
In this section you can create a new database:


Or edit an existing one: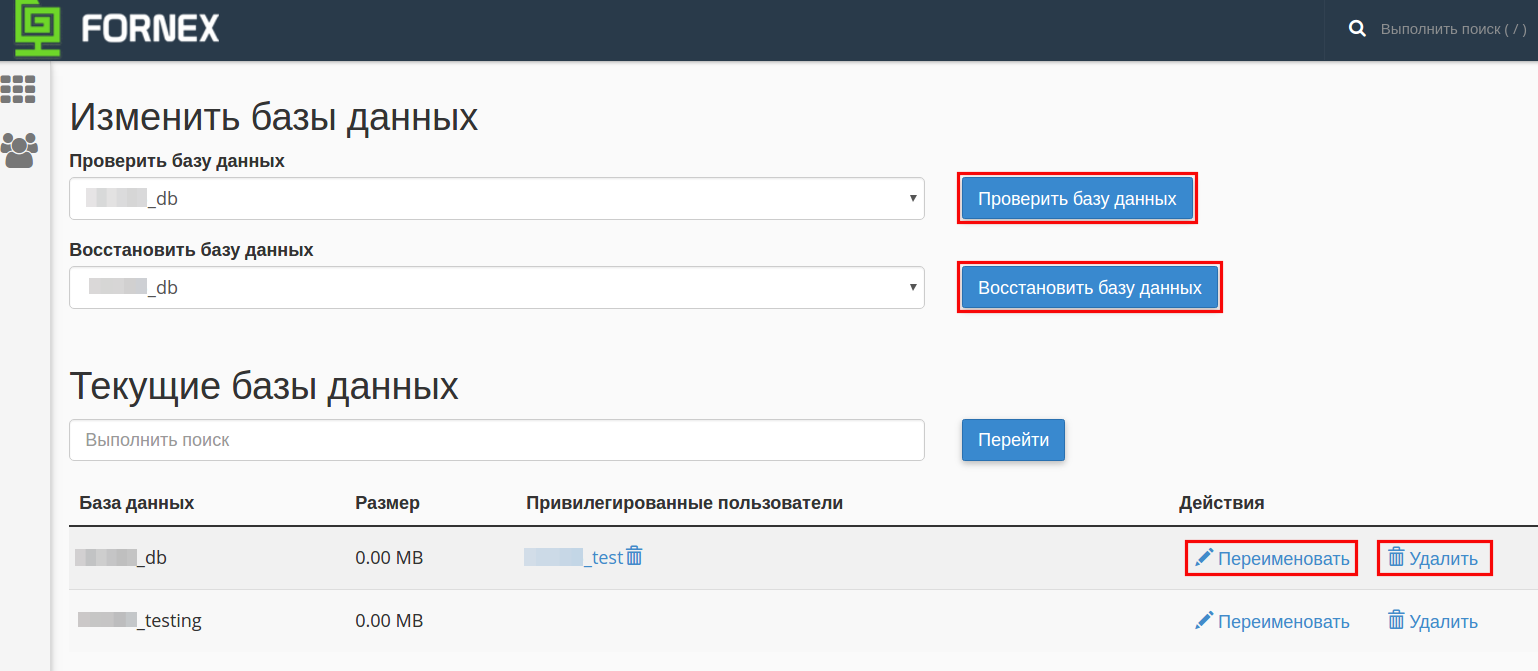 Perform a database check for errors.

restore the database. The restore will be done from the last database backup on the hosting. If the dump was without errors, the restore will be successful.

Rename or delete the database.
After creating the database you must create a user with access to it:
Create a password with "Password generator " because it has to be very strong.
And after that, we add the created user to the new database: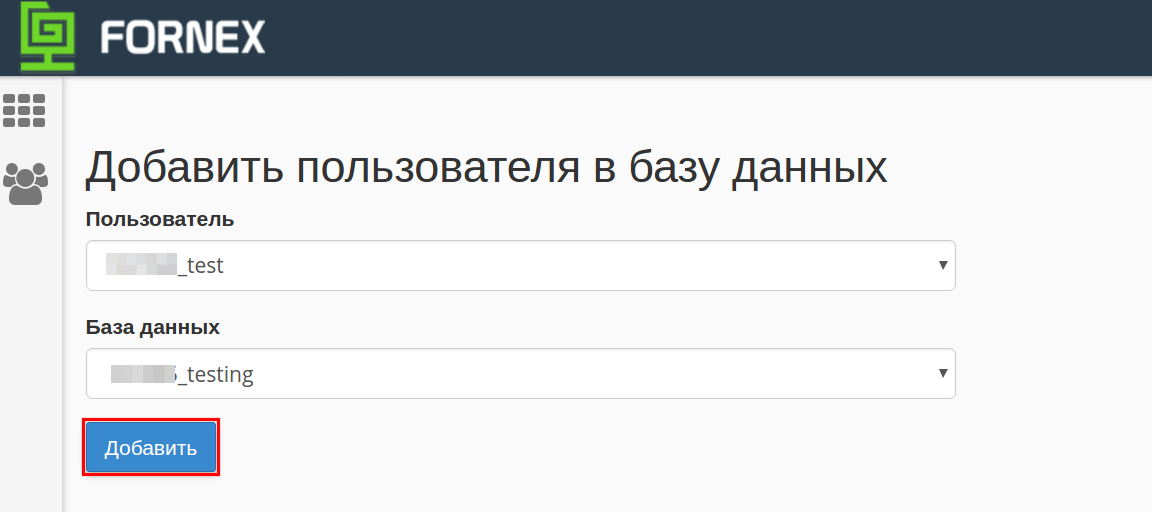 Select all privileges for it and it's done: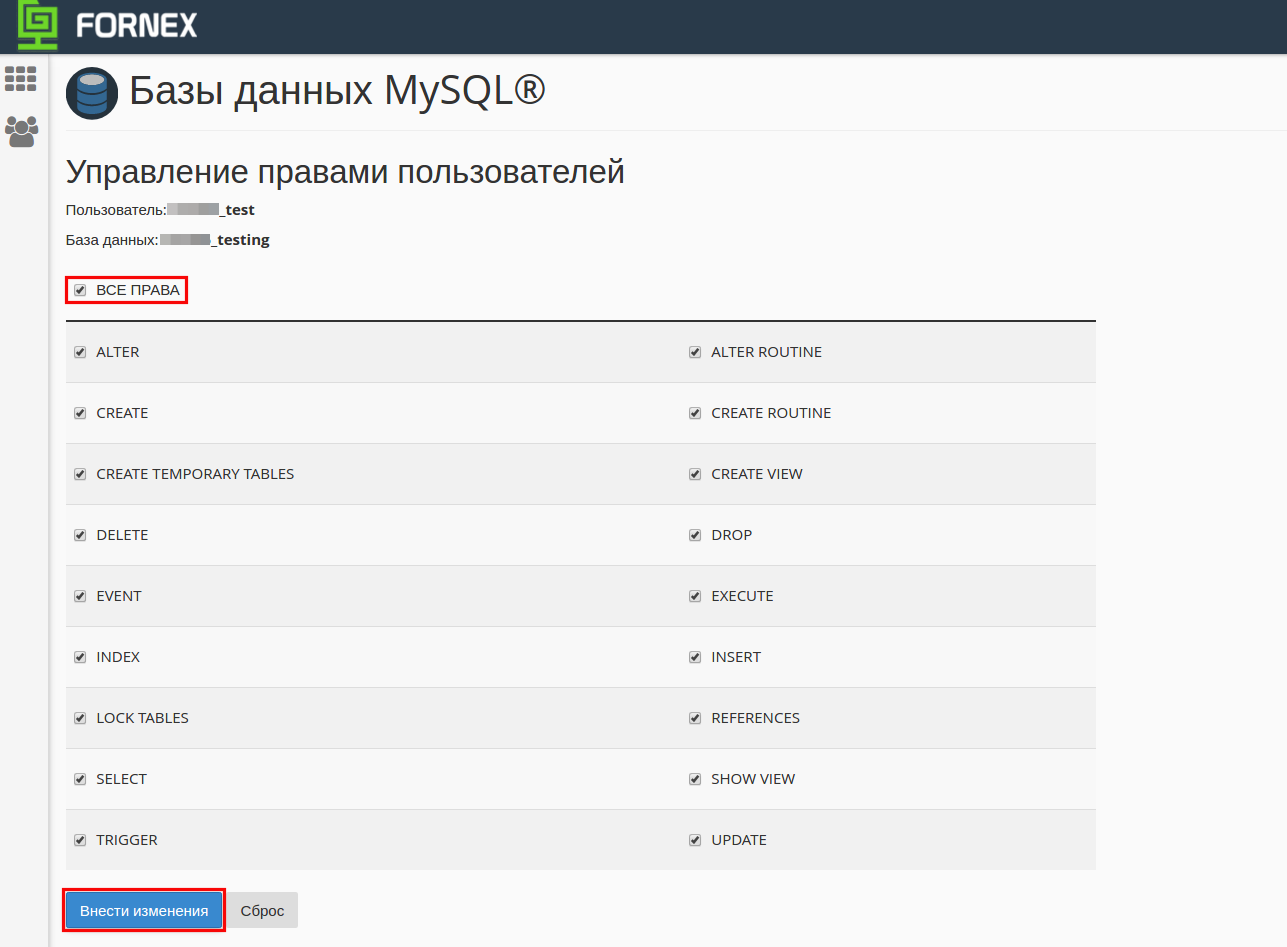 First MySQL database is created automatically when [hosting order] is issued(https://fornex.com/help/vh-order-management/#wiki-toc-_1).

Server name: localhost