Hestia CP - this is one of the most popular, simple and convenient panels for managing sites, with its help you can add new sites, work with mail and databases, Cron, updates, file manager, the ability to add SSL .
For backups to be performed automatically, you must specify the task in CRON.
This task is enabled by default for the admin user and performs backups for all users in the system.
sudo /usr/local/hestia/bin/v-backup-users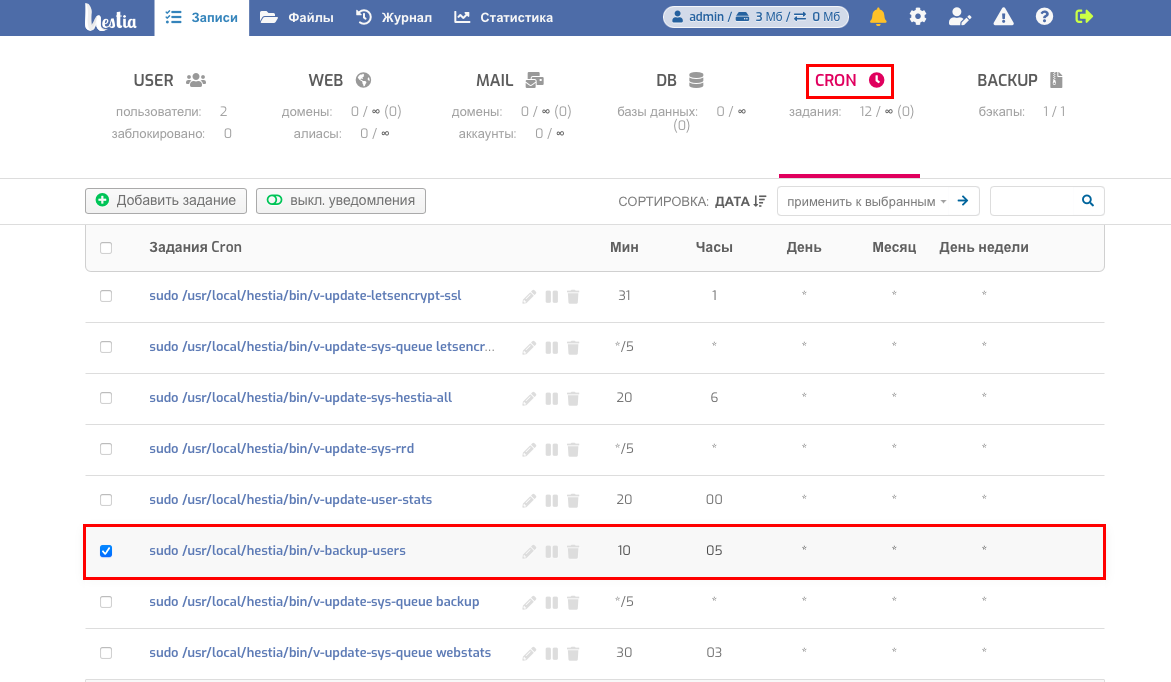 This line only enables backups for the user under which the job is created.
sudo /usr/local/hestia/bin/v-backup-user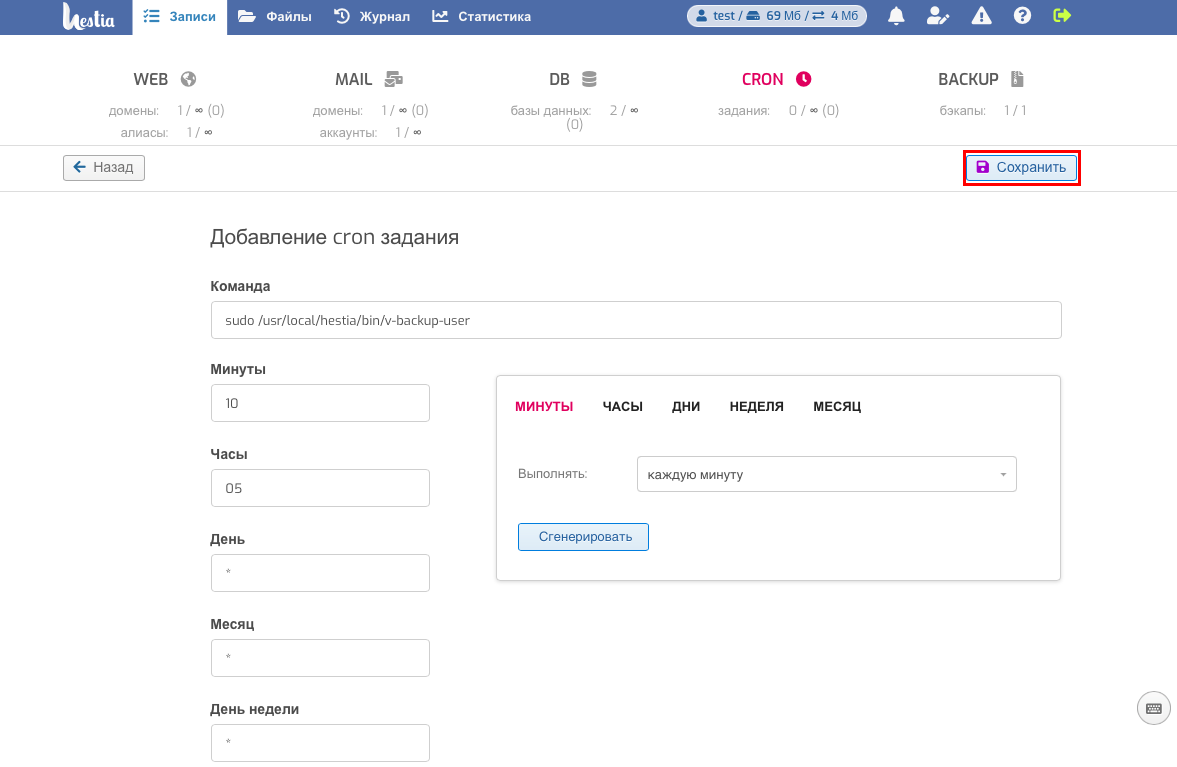 ---
Creating backups in the control panel can be set up for any day of the week and with the ability to create multiple jobs at once, for example:
a job for monthly backups.
task for weekly backups.
task for daily backups.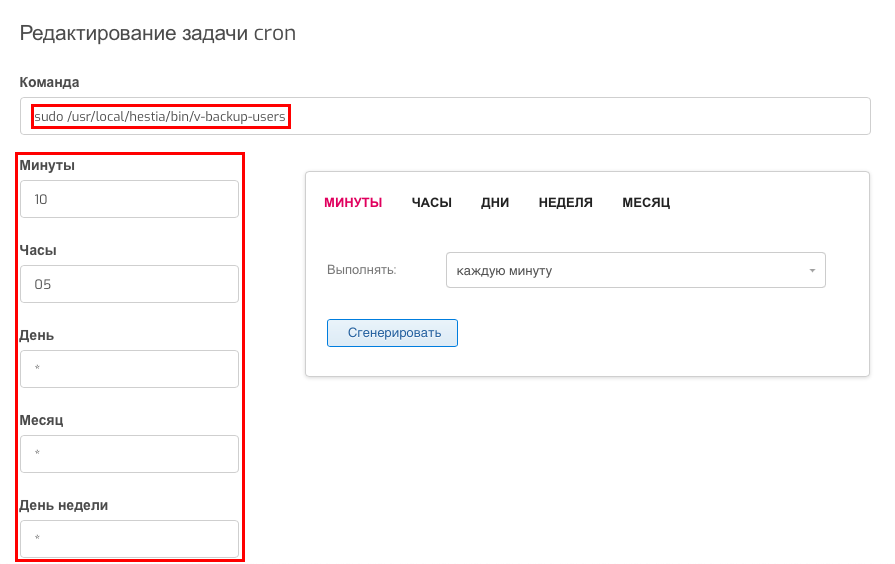 ---
Changing the number of backup copies in Hestia
In many cases disk space overflows on the server are caused by backups.
To avoid this, it is possible to configure the number of backups stored before they are deleted in the control panel.
By default the control panel backs up every day and stores "1 copy "
To change the number of backups stored, go to "Records → Backups "

Select the package you want to edit and click the appropriate button.

Specify the number of copies to be saved and apply the changes.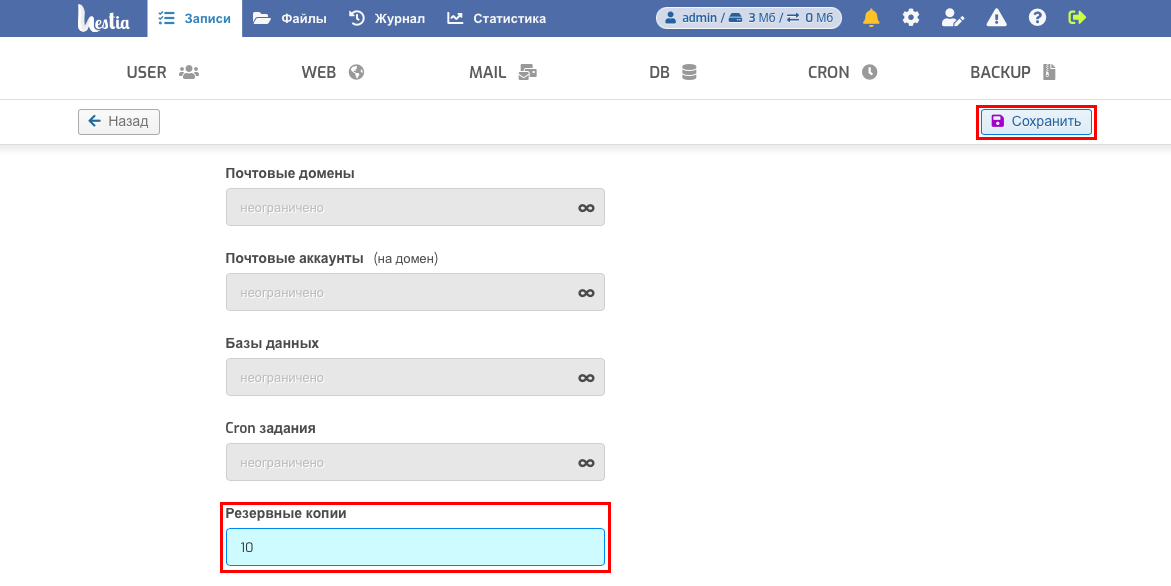 ---
If you have any configuration difficulties or have additional questions, you can always contact our support team via ticket system.