Log in to "cPanel " → "phpMyAdmin "

Next, select the database you want to back up on the left and click the "Export " button in the top menu.
Important! If you select any one table, only that table will be backed up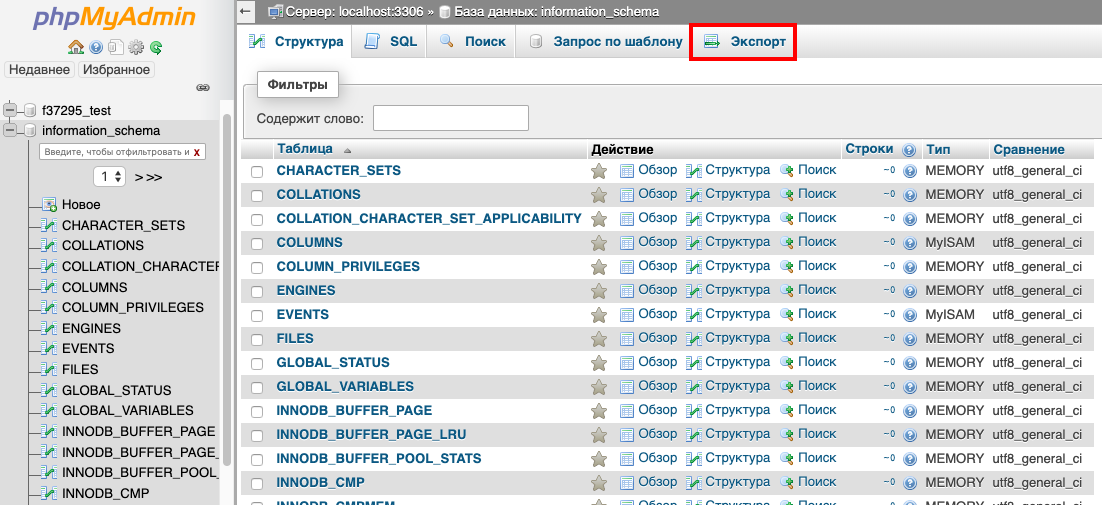 A dialog box will open, be sure to select the SQL database type, then click OK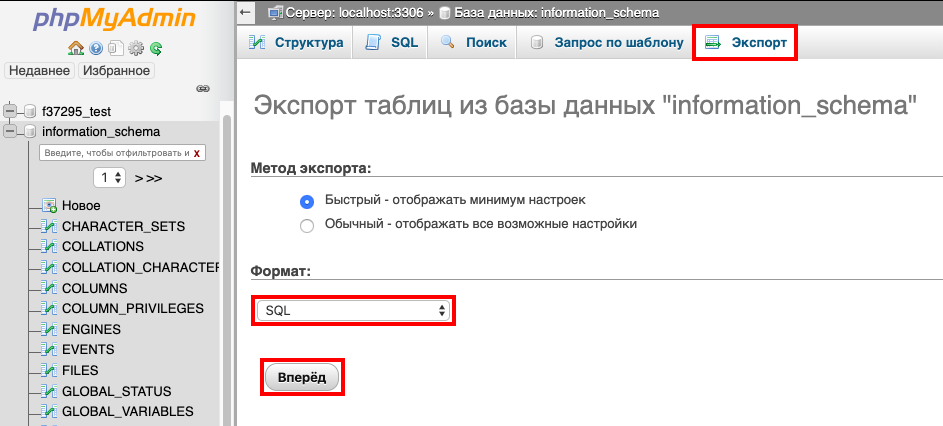 Wait for the database file to download to your computer.
---
It is also possible to export the database using console commands by connecting to the server through the terminal, which can be found in the Advanced section
mysqldump -uUSER -pPASSWORD DBNAME > /path/to/DUMPFILE.sql  

There is no space between flags -u, -p and their arguments (in this case USER and PASSWORD).
"USER " is the database user (e.g. "f37295_wp1");

"PASSWORD " - database user password;

"DBNAME " - name of the database to be exported (for example, "f37295_wp");

"/path/to/" - path to the directory.

"DUMPFILE.sql " - name of the file to save the database dump in sql format.