The cost of an additional IP on the VPS is 7 euros/month.
In order to order Additional IP you need to perform the following actions.
Go to Settings of your order and in the section IPv4/IPv6 click Add IP.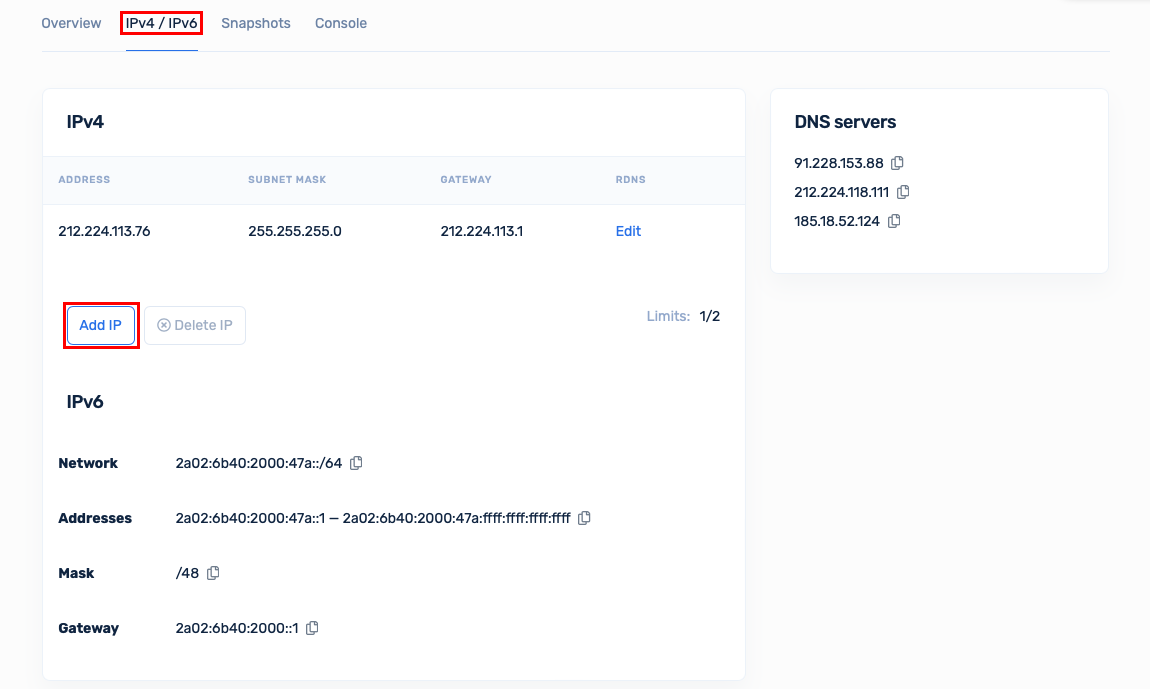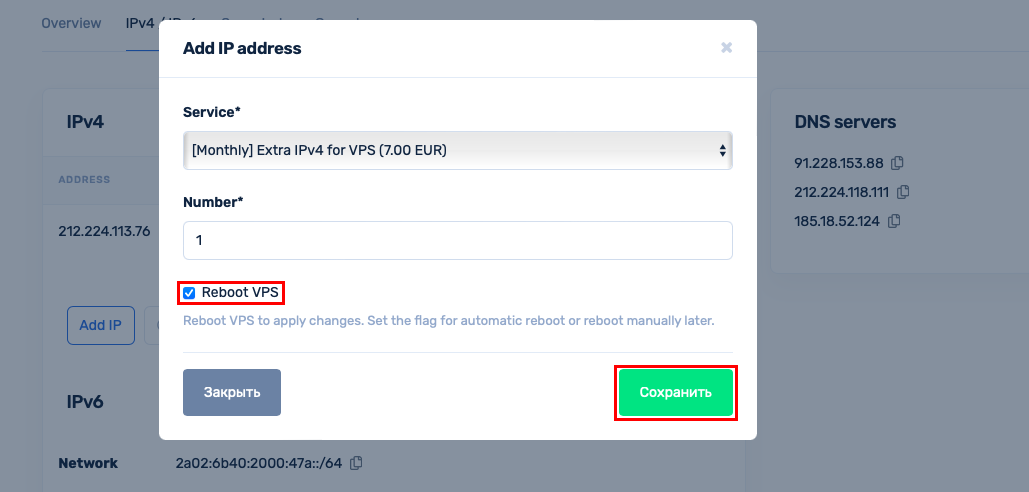 Press the Save button.
It is possible to order only 1 additional IP on VPS.
To apply the changes you will need to reboot the VPS, set the flag for automatic reboot, or reboot manually later.
The total cost when ordering an additional ip is formed on the basis of the number of paid days of the order.
---
If you have any difficulties or any additional questions, you can always contact our support through ticket system.