In order to transfer access to your account you need to go to your personal cabinet.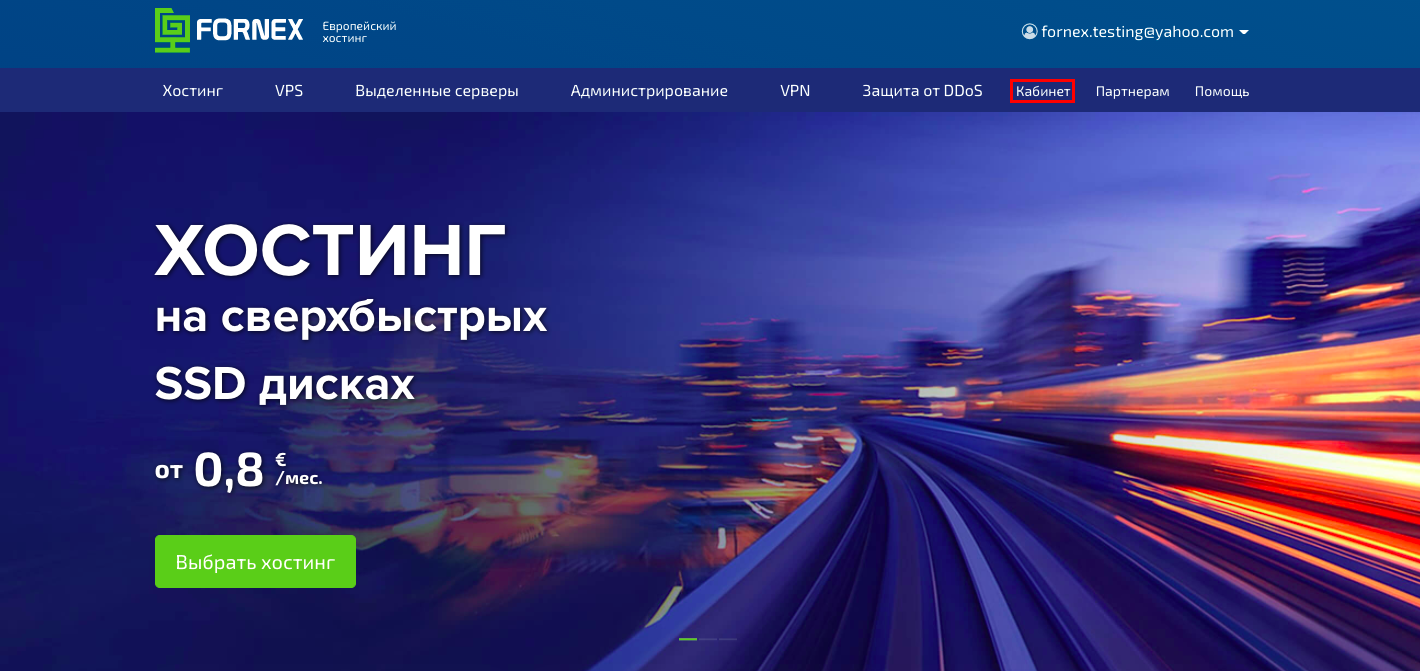 Then go to "Settings → Account Access ".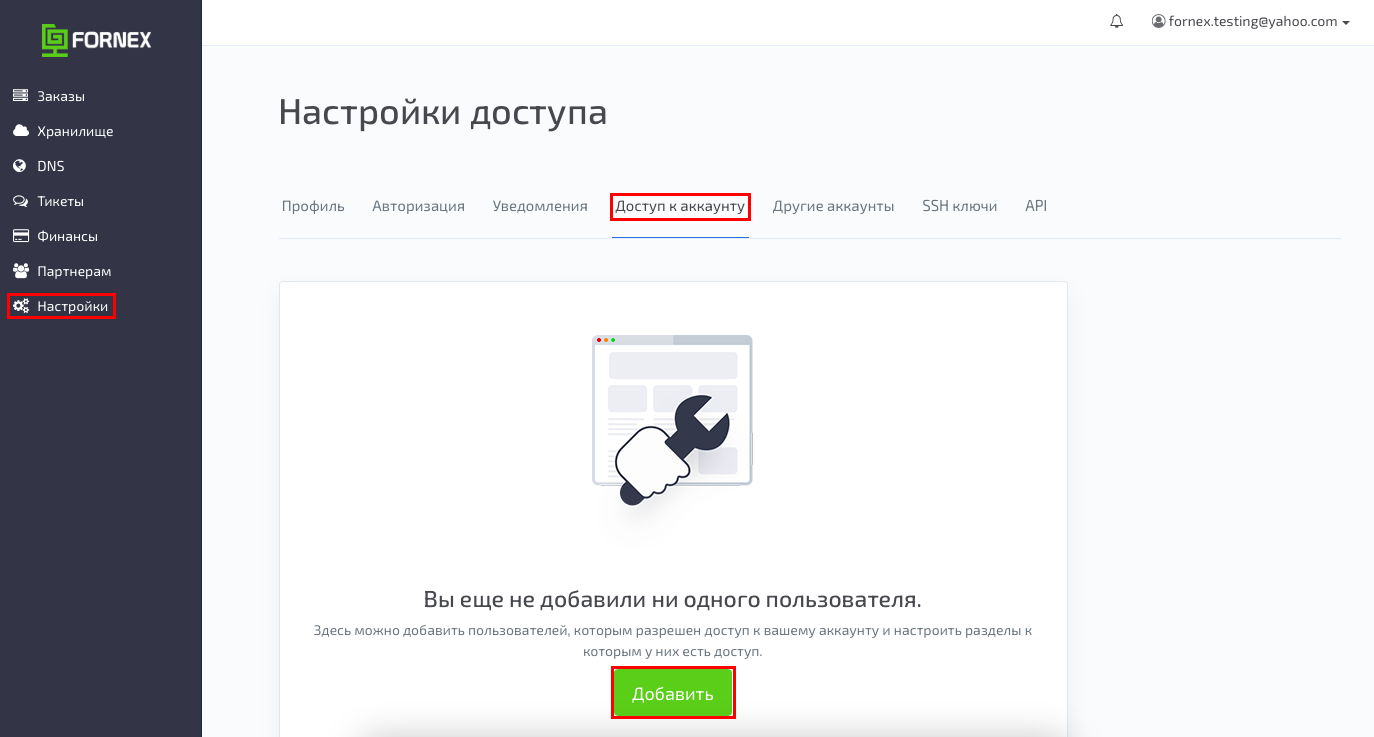 In this section, you can add users who are allowed access to your account and configure the sections they have access to.
Ah, it's you who can open:
Access to DNS management;
Access to billing, order payment, and replenishment services;
Access to the ticket system;
Access to all orders (servers, backups, shared hosting);
Access to some orders (select in settings);
Specify your email address and access rights, and click "Save ".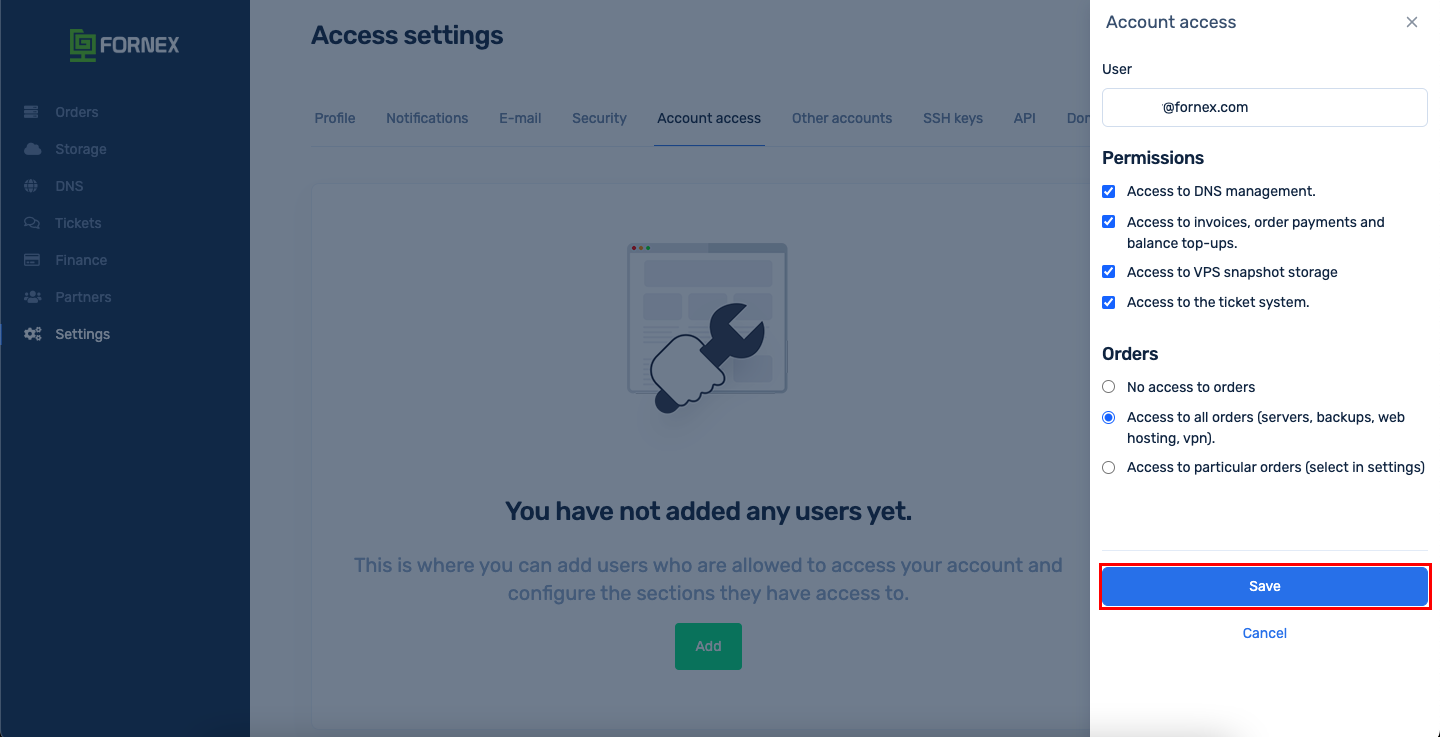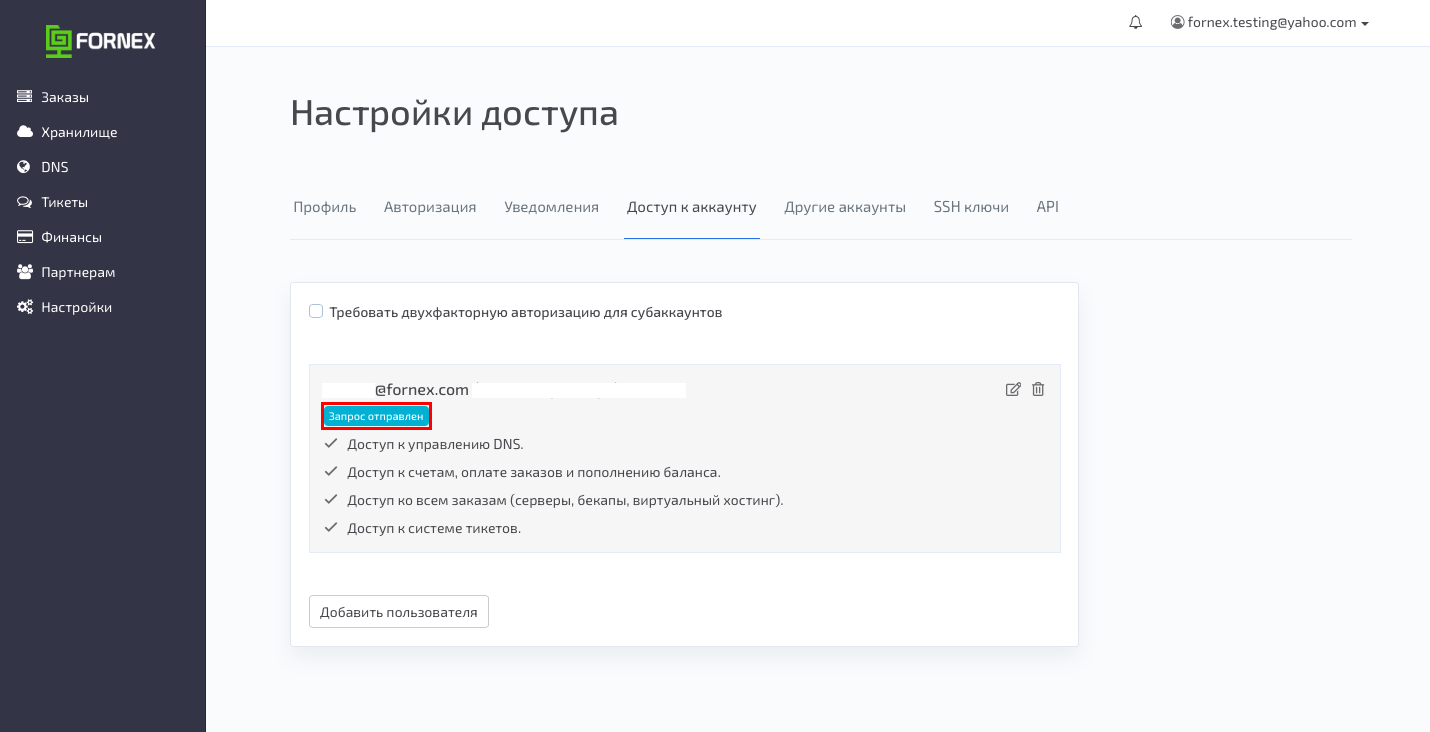 ---
Under "Other accounts " you will see the accounts you have been given access to.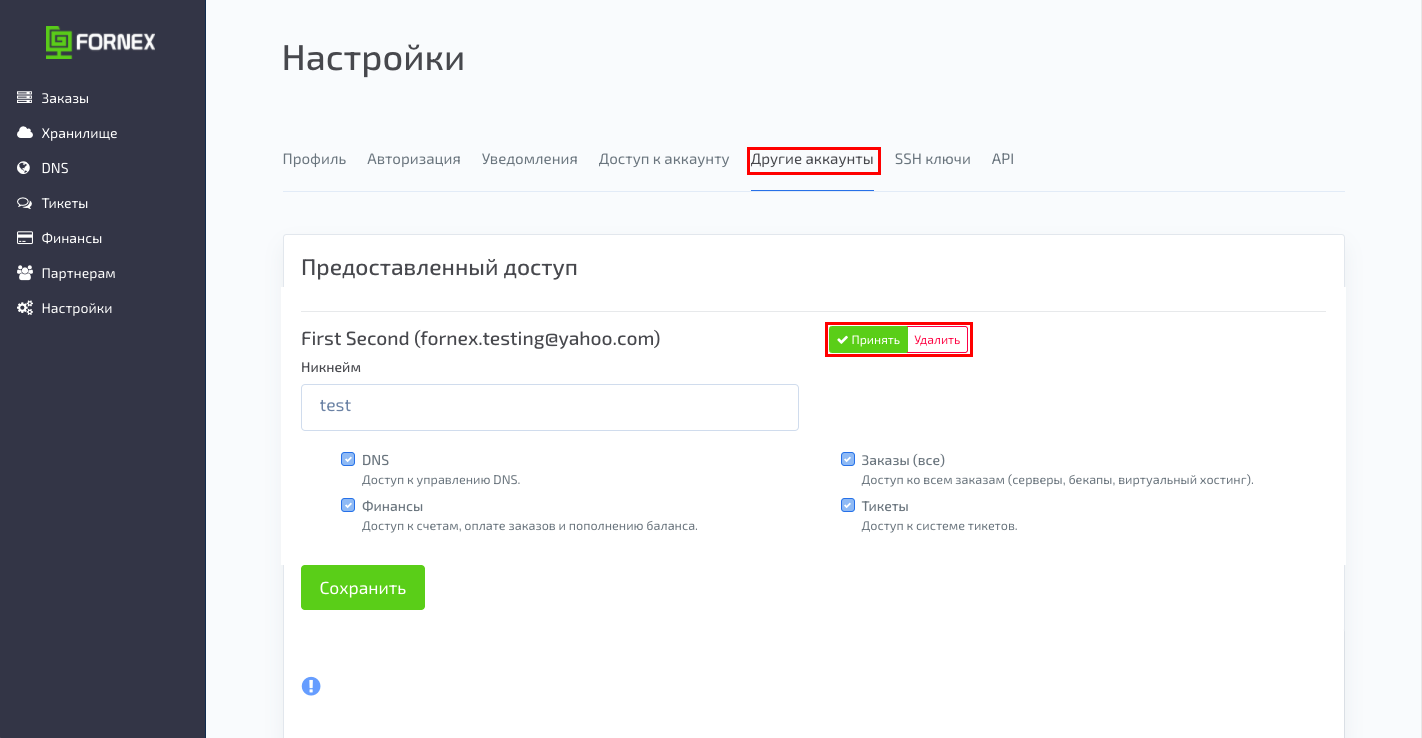 You can Accept or Delete access granted, and you can also enter nicknames for different accounts to make it easier to distinguish between them
The nickname will be displayed instead of the account owner's name.
After confirming the request, the indicator will change to Accepted.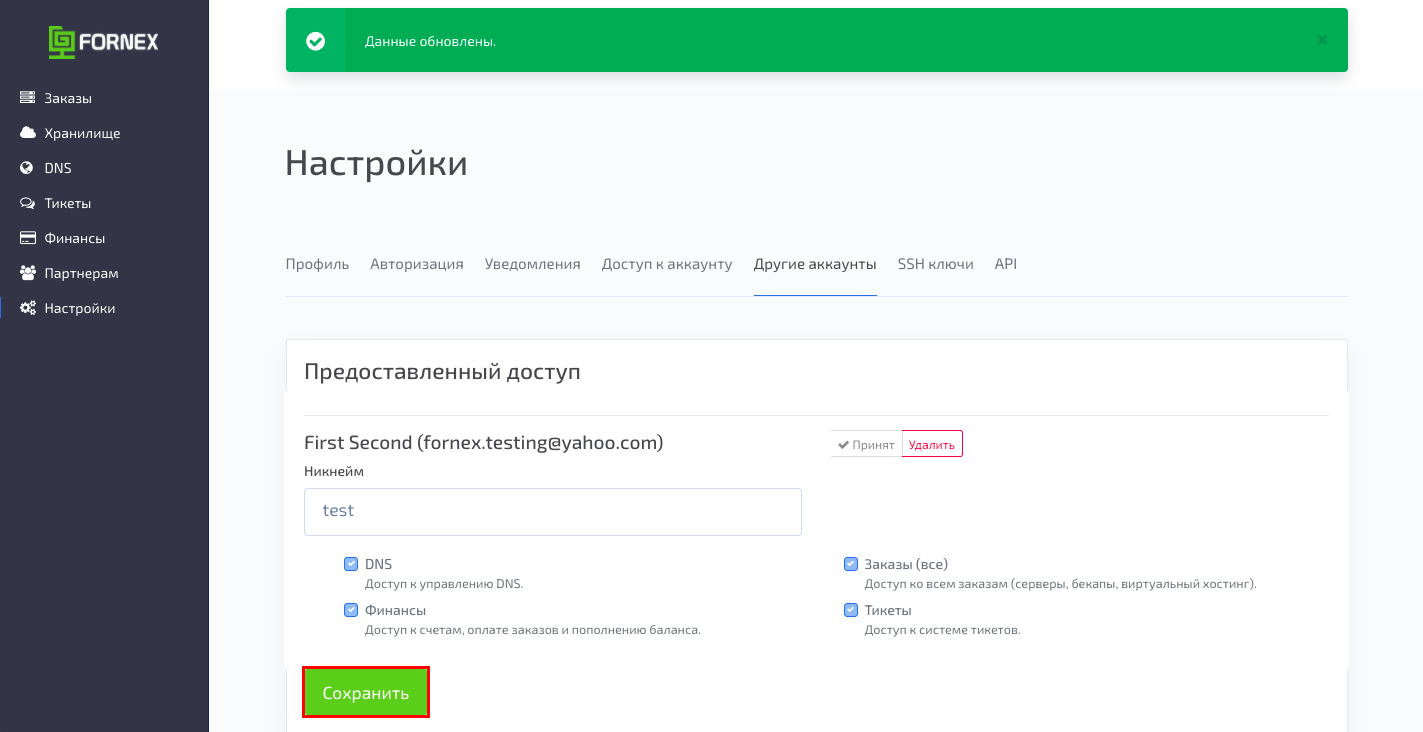 You can add any user already registered at fornex.com.
---
You can switch to the account you accessed in the upper right menu.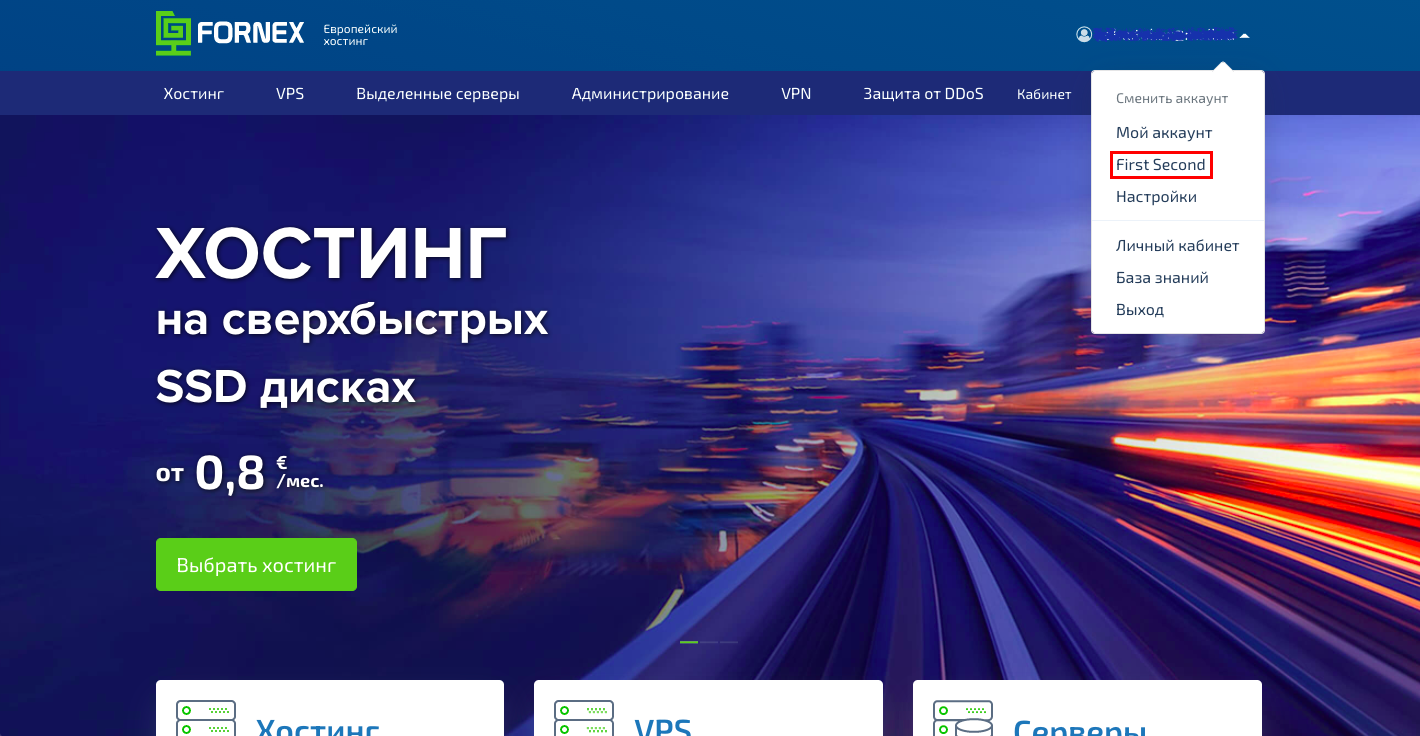 ---
You can configure the sections you've granted access to or check the Dual Authorization checkbox for the subaccount in "Settings → Account Access "
---
If you have any difficulties or additional questions, you can always contact our support team via [Ticket system] (https://fornex.com/my/tickets/).