WordPress is an open source content management system (CMS) distributed under the GNU GPL license. It is written in PHP and uses MySQL as its database.
The built-in WordPress module allows you to quickly install the CMS in your cPanel account .
To do this, go to the control panel.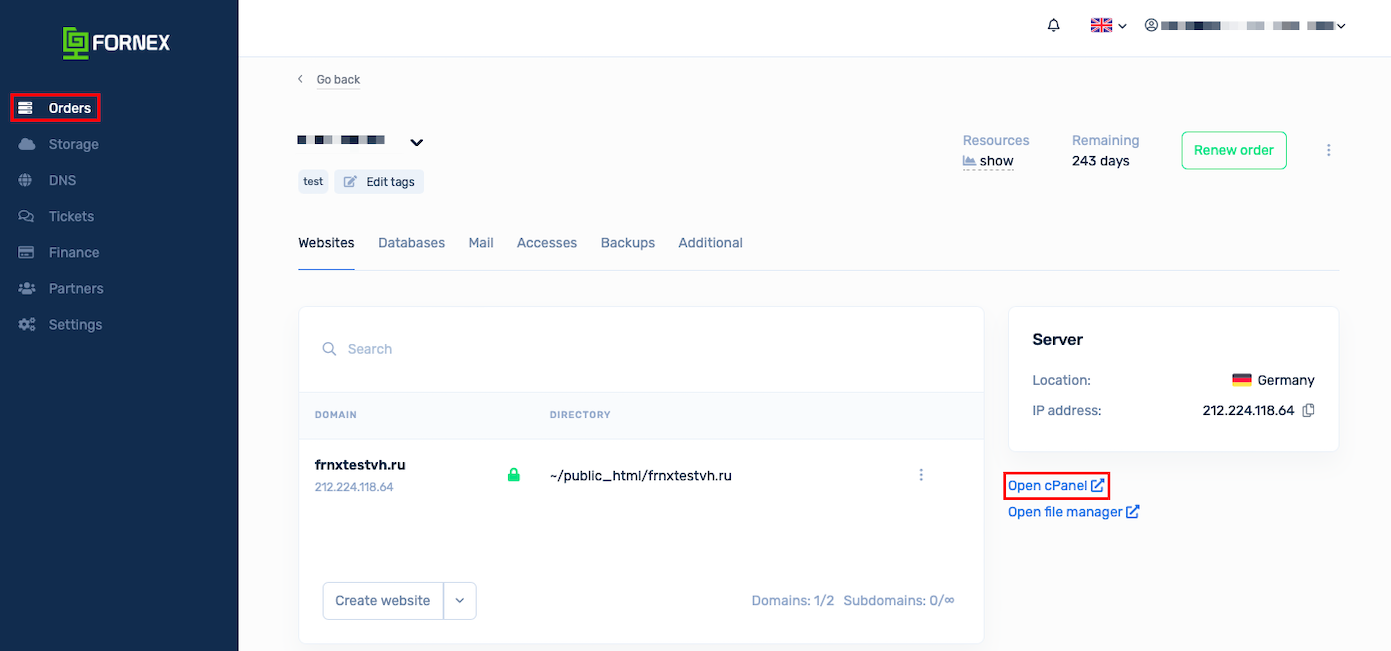 Then go to "Software → Site Software".

Let's choose WordPress.

Select the domain to install the CMS and click "Install".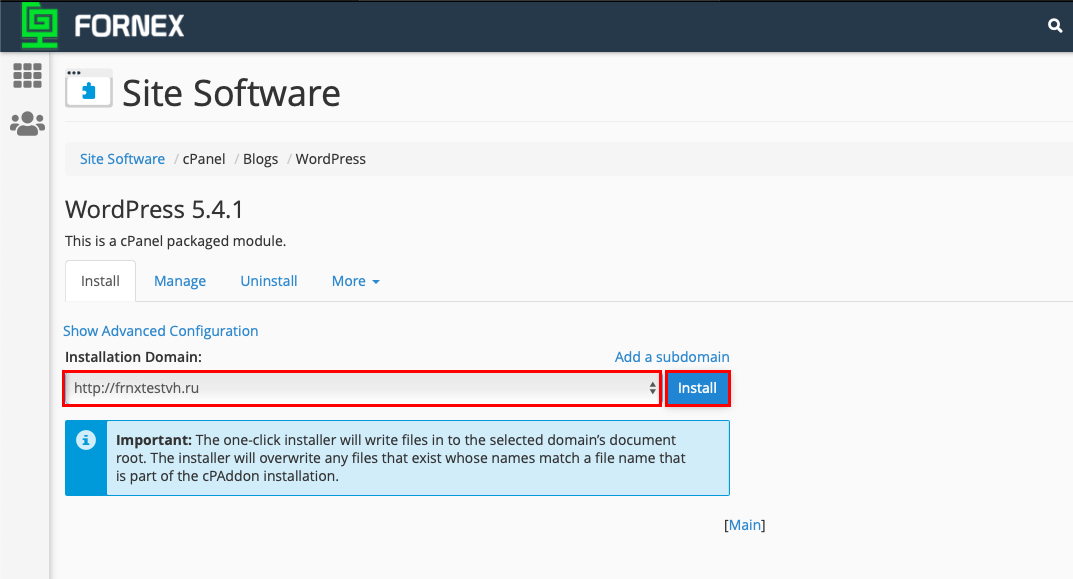 All data for the selected domain and for the CMS will be overwritten.
After installation, you will be presented with the login details for the WordPress admin panel.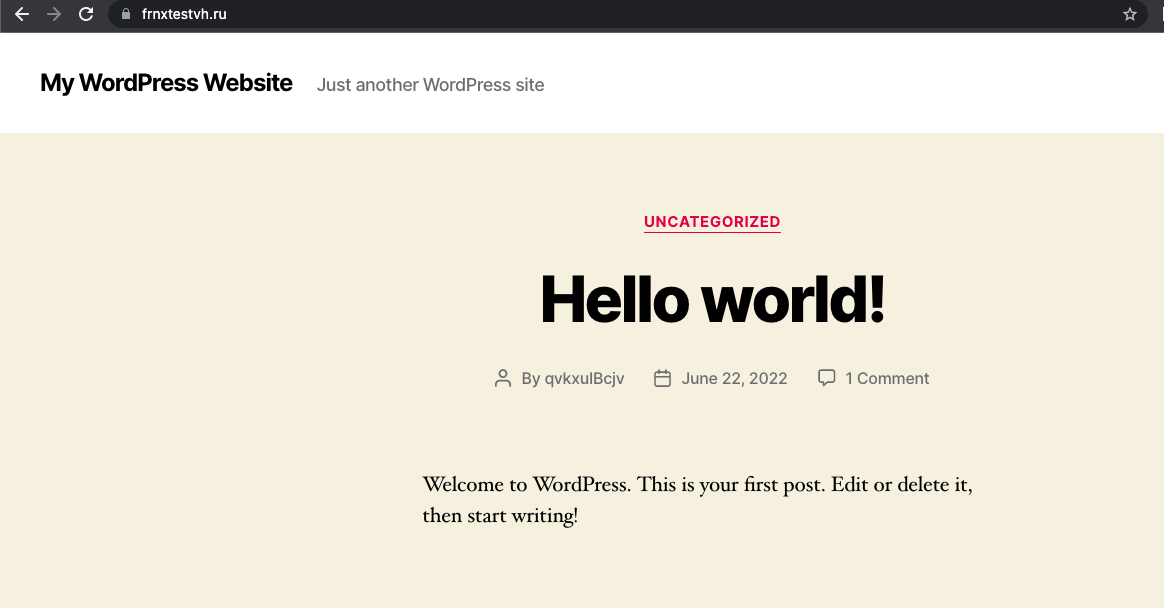 To get to the WordPress admin panel, type: your_site/wp-admin/ or your_site/wp-login into your browser address bar.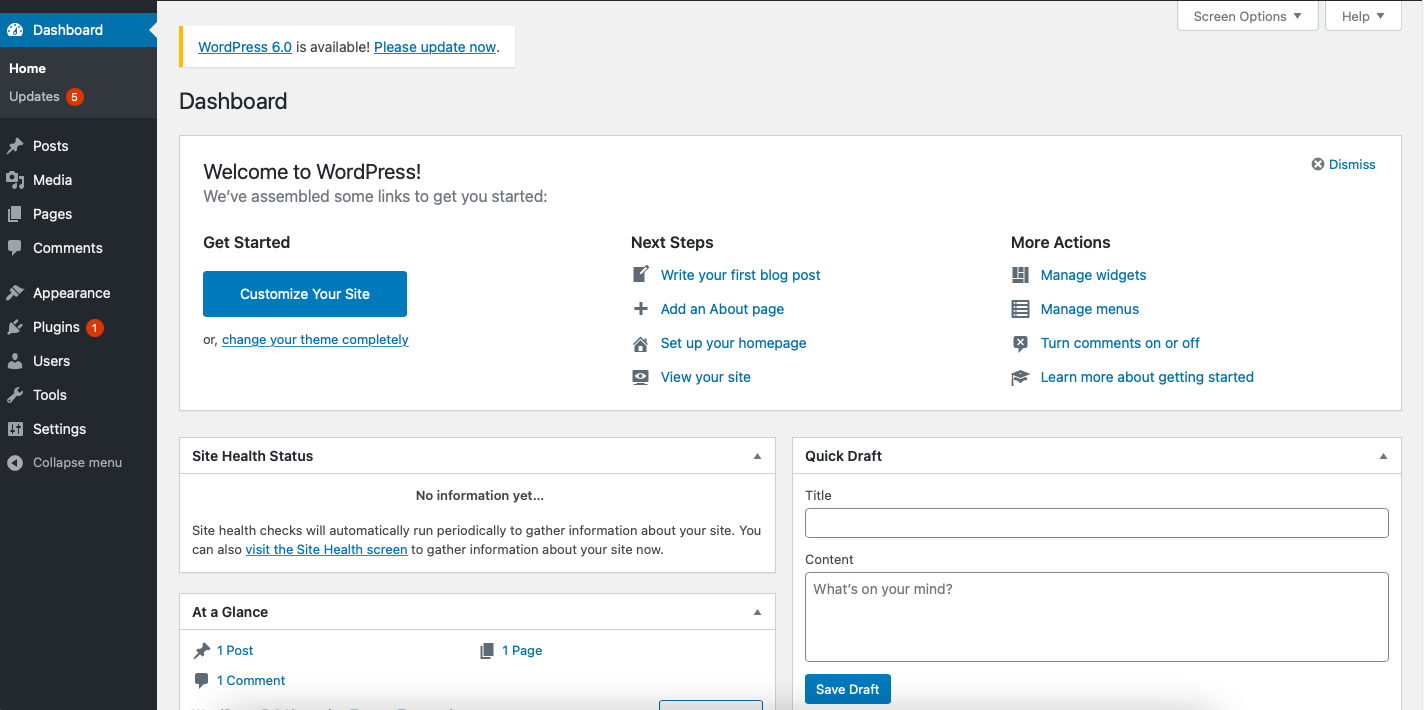 ---
Under cPanel "Databases → MySQL Databases" a WordPress database and a user to it will be created. You can see the database server hostname, database name, database user name.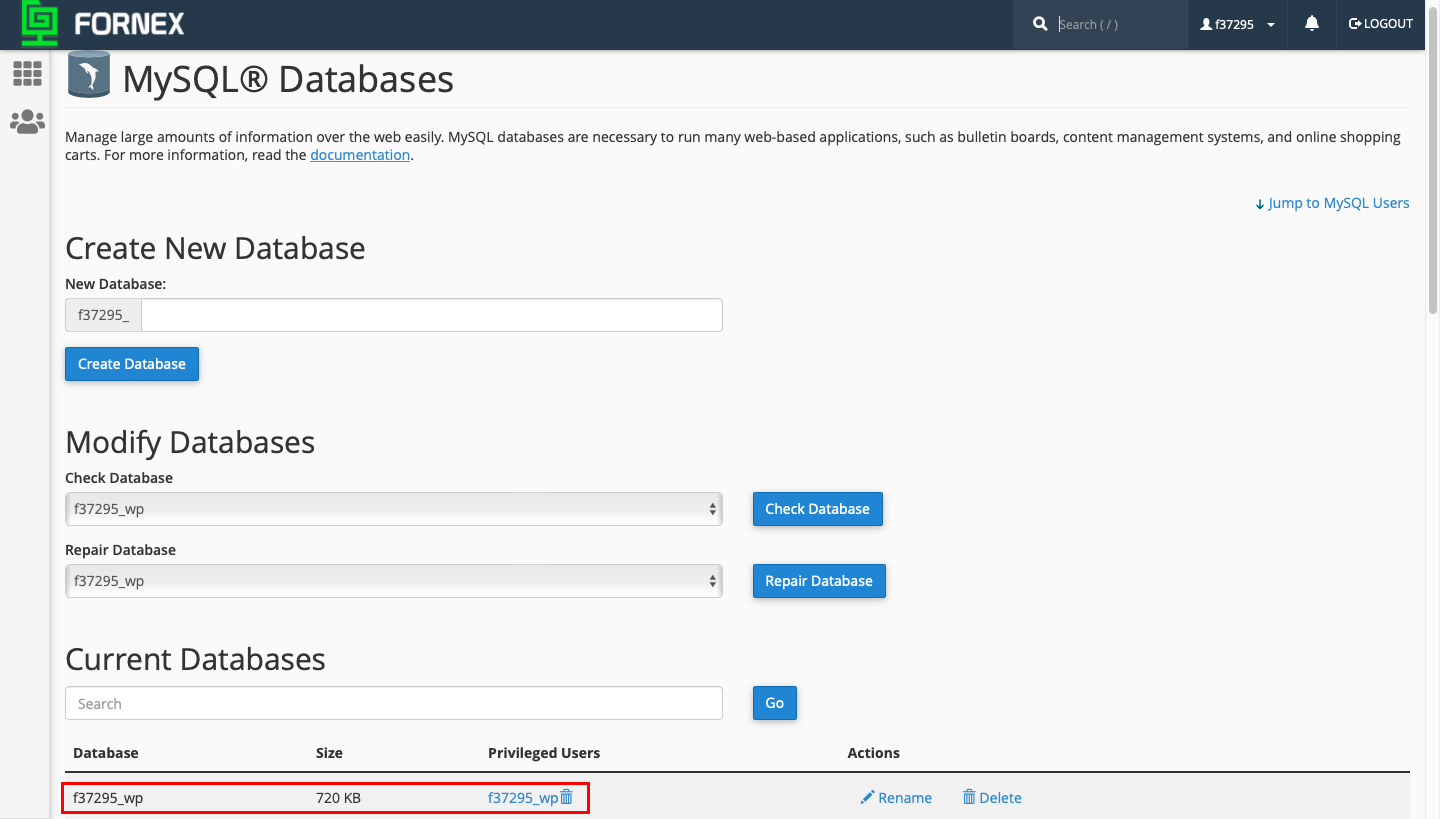 ---
If you have any difficulties with the setup or have any additional questions, you can always contact our support team via [Ticket system] (https://fornex.com/my/tickets/).