Additional domain is a domain that the system stores as a subdomain of the main site. Use this feature to host additional domains in your account.
To add an additional domain in the Cpanel control panel, go to "Domains → Additional Domains ".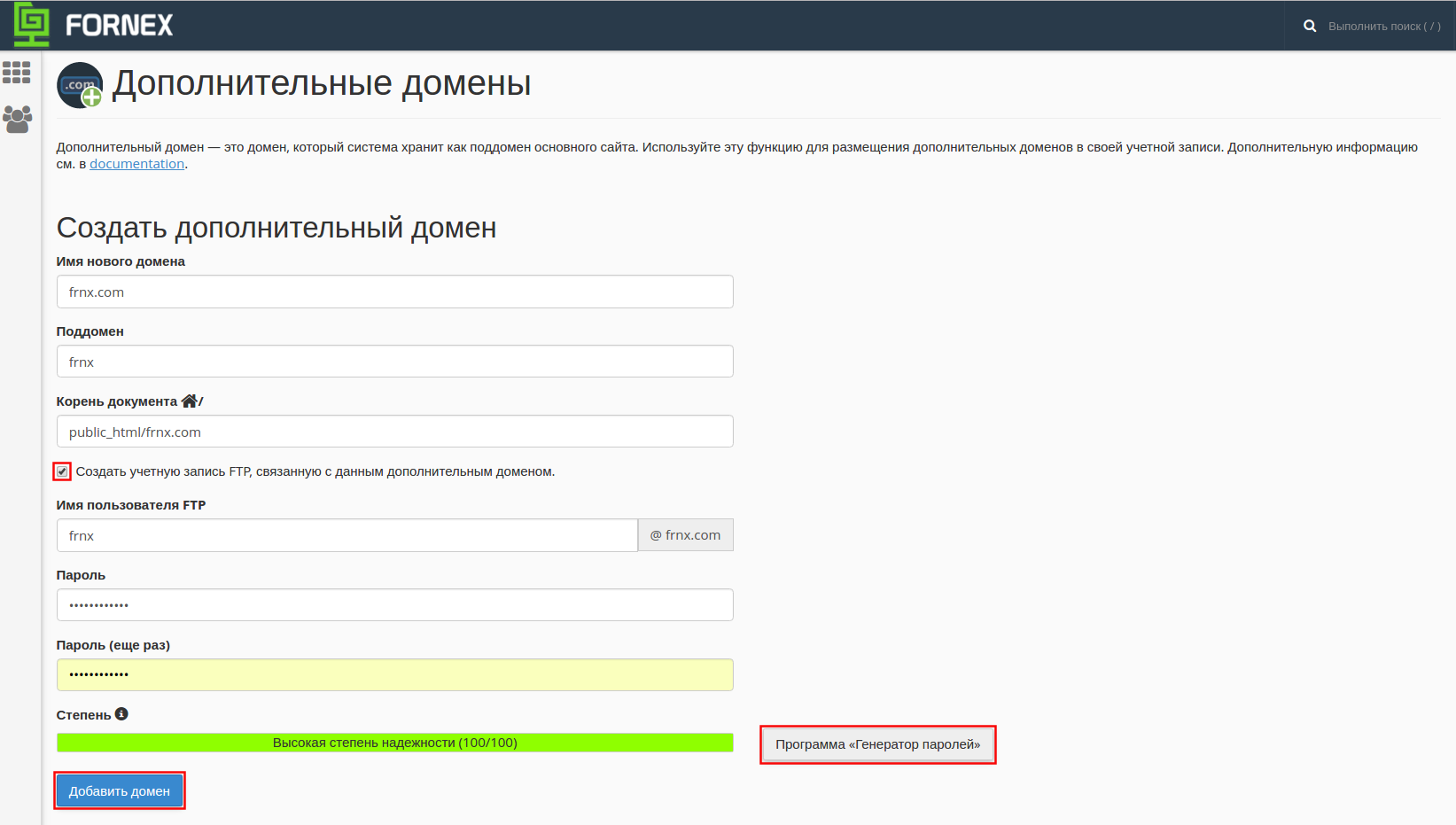 "New domain name " - specify domain name we want to add;

"Subdomain " - specify the subdomain of the main domain to host the new site. By default this field is filled in automatically;

"Document Root " - specify the root directory of the documents to place the site files. By default the folder with the domain name is created in the directory ~/public_html;
If you want to upload files for the new site via a separate FTP account, then when adding a domain, you need to check the "Create FTP account associated with this additional domain" checkbox
Then you need to specify:
"FTP user name " - you need to enter the name of the new FTP user;

"Password 2 times " - we recommend creating strong passwords or use a password generator.
Click on "Add domain " button.
*After adding the site to cPanel - it MUST be added to our [DNS PANEL] (https://fornex.com/help/dns/).