"Apache SpamAssassin™" is a mail filter that detects junk mail. It is an intelligent email filter that uses a wide range of tests to identify unsolicited bulk emails that are called junk mail. These tests examine the headers and contents of email messages to classify them using statistical methods.
This filter can be found under "Email → Apache SpamAssassin™"

By default the filter is disabled- Turn "SpamAssassin™" on the main page of the utility by clicking "Enable ". There you can also disable the SPAM filter.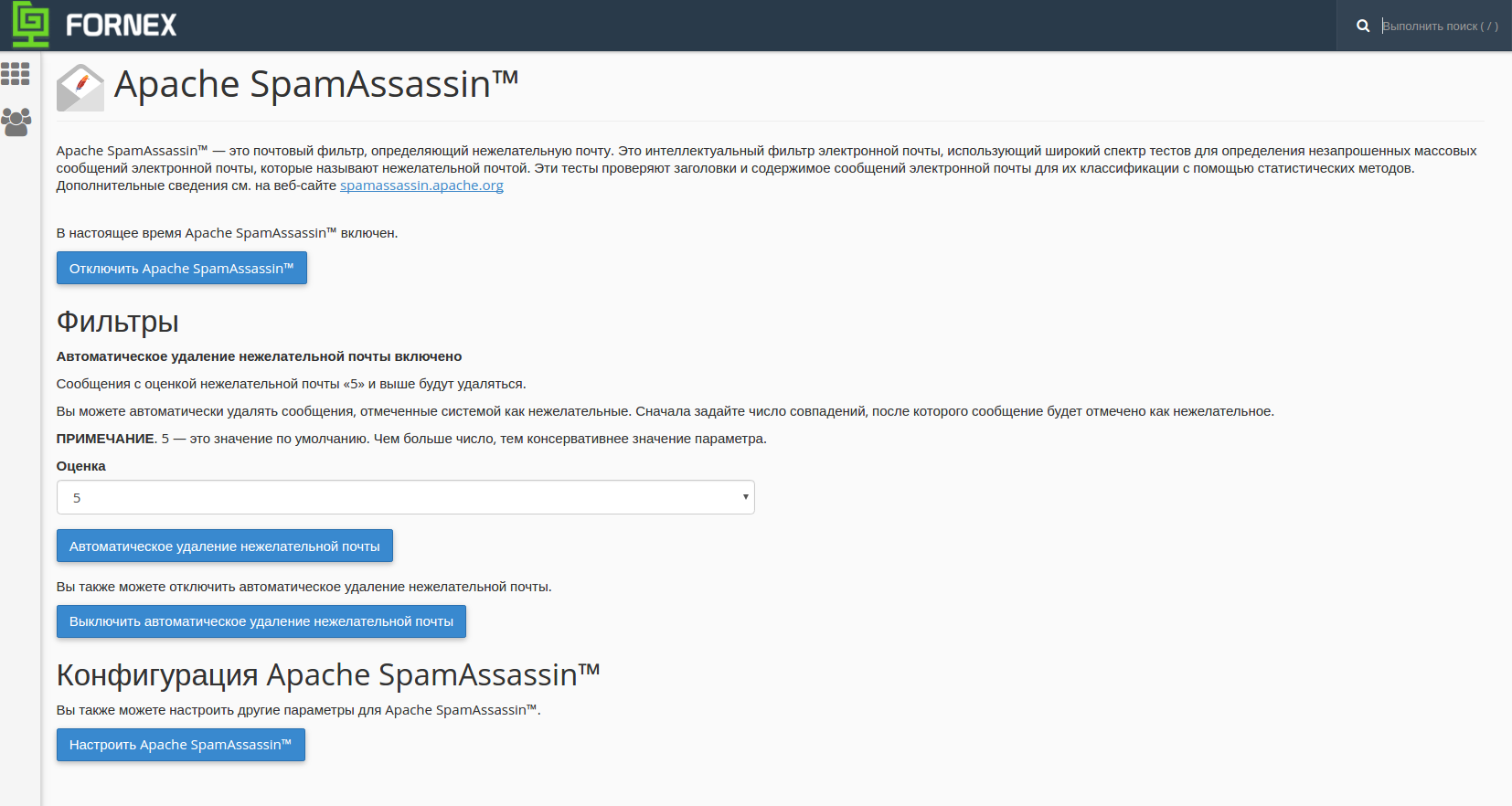 Automatic removal of junk mail
This option allows you to automatically delete emails that have not been checked. You can enable or disable it by pressing "Enable/Disable SpamAssassin™" button.
Before you enable this function, configure the spam filter and make sure that the settings are correct! Sometimes emails that are not spam get into spam, which can lead to the loss of important data.
SpamAssassin™ configuration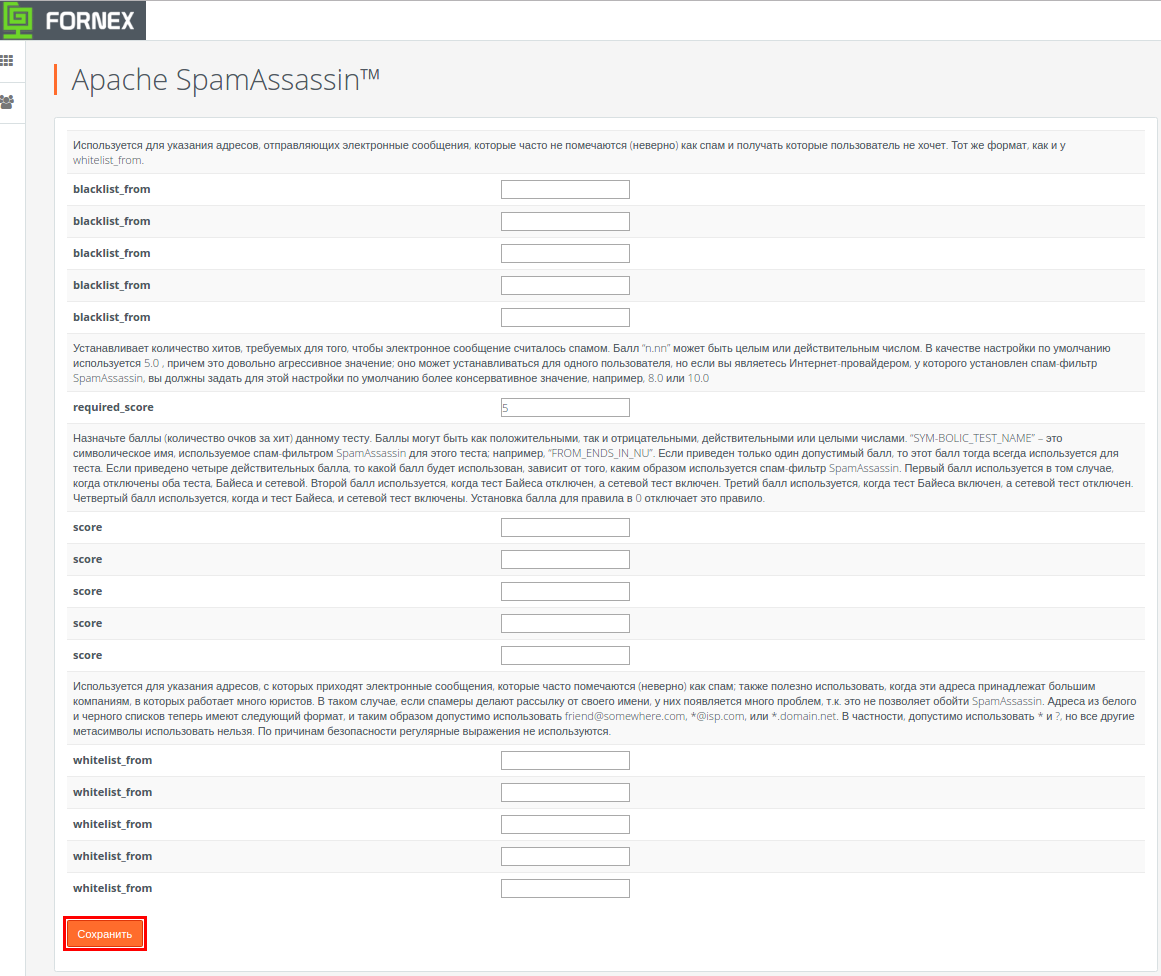 Blacklist
You can add specific addresses to a blacklist so that you don't receive incoming mail from specified mailboxes. There are several ways to add to the blacklist:
Specific mailbox
You can specify a mail address from which you do not want to receive mail.
It is acceptable to use: the full name of the mailbox ([email protected]) or a mask for all mailboxes in the domain (*@example.com)
After making the necessary settings, click "Save"
By default, you will see 5 fields for adding to the blacklist. But you can add more addresses, fill in the first 5, and the following will appear automatically.
White List
Whitelist exists to identify addresses that are blocked automatically, but which are not unwanted. The system of adding to the white list is the same as in the case of the black list.
White list addresses are not checked by the spam filter
After making the necessary settings, click "Save "