Site Builder Fornex Builder is provided on the basis of site.pro website builder, which service has been offering since 2011, it is available in 38 languages.
Site Builder - allows you to quickly create websites on any subject without possessing any specialized knowledge. We have more than 200 templates to choose from.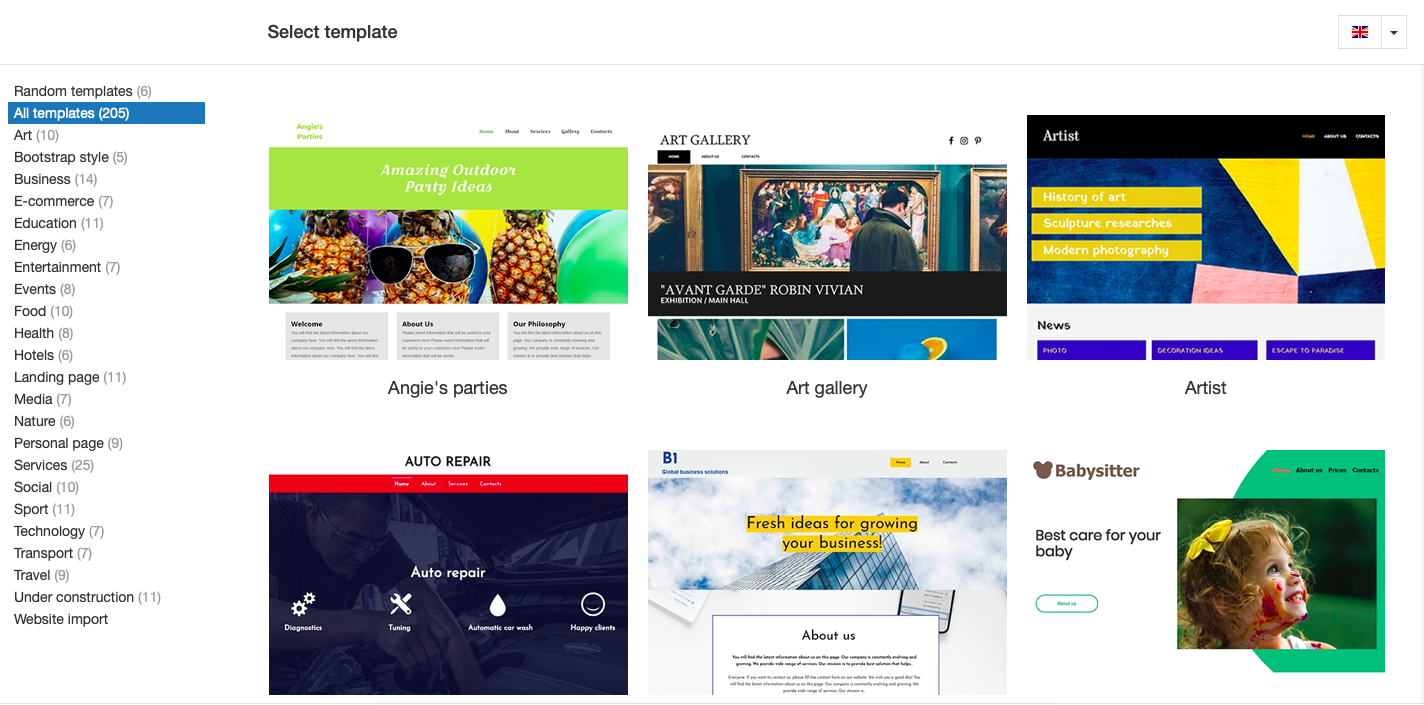 Designer templates are divided into categories for user convenience. You can use the service to create personal websites, as well as weblinks, online stores, etc.
Template editor, you can change the background, color, add images, and even change the typography.
Ability to use this designer is available for all our customers Virtual hosting.
On VPS and Dedicated servers this option is not available, due to its technical implementation.
Work with the constructor
To start using the website builder, you need to order virtual hosting and create a domain as described in the instructions - Getting started with shared hosting Cpanel.
Also website builder is already available for all shared hosting orders made earlier.
After that in the control panel of hosting cPanel choose in the section Software → Fornex Builder.

Selecting a domain and creating a website
You will be prompted to select the domain for which you will be using the website builder.

!!!Access to the website builder, can only be accessed through the hosting control panel and the Fornex Builder icon.
To do this, select the domain and go to the builder.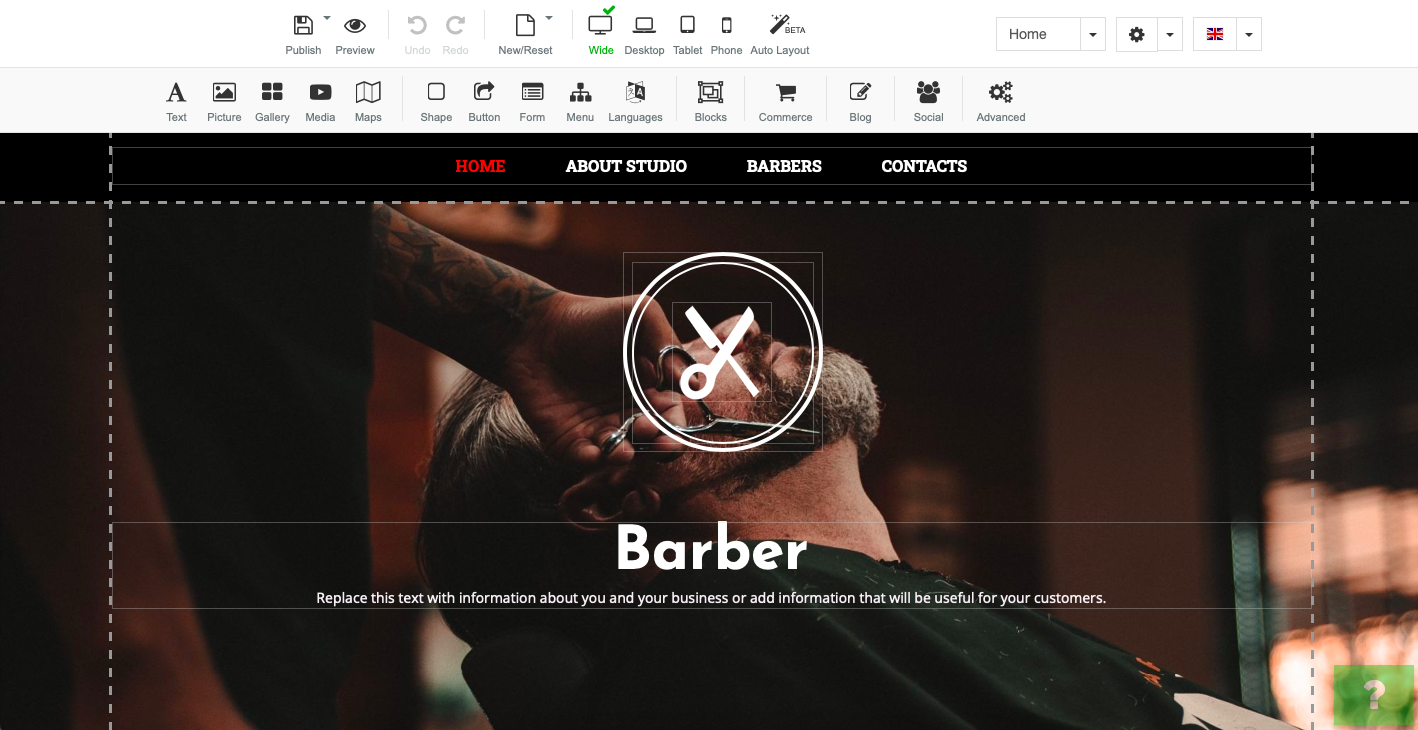 Importing a site created on a constructor
To transfer a website created in the constructor to another domain or shared hosting account, you need to make a backup copy, you can do this in the constructor menu, button Save, there you will see the button Backup/Restore (see screenshot).

To restore, use the backup you created and restore it through the builder as well. After the transfer, you will be able to edit your site using the builder on the new domain/account.
---
DEMO-version of the website builder
If you are interested in website constructor, then before ordering the service of Virtual Hosting, you can see its functionality and features, here.
---
If you have any difficulties in setting up or have any additional questions, you can always contact our support through the ticket system.